Digital connectivity is hugely important and reliance on connectivity accelerated in an unprecedented manner during the COVID-19 pandemic. It made us all more reliant on phone networks and internet services to stay in touch, which is why they were designated as critical services by the Government.
It's vital that people are able to keep connected, especially when access to healthcare, education and jobs has become increasingly dependent on digital connectivity.
The pandemic proved that the internet is a key utility for everyday life, and knowing how to use it is an essential skill, but many people are still missing out.
What help is available?
This page has signposting for if you need help to get online – i.e. where to go to access the internet and how to increase your digital skills. We also have details about social tariffs and how to get cheaper or better broadband and cheaper or better mobile coverage. At the bottom of the page there are links about public access Wifi and support for businesses.
Digital inclusion

Free Wifi and Digital Buddies
Cambridgeshire Libraries have free CambWifi and offer a range of activities plus Learn My Way courses to help people improve their digital skills using free resources.
Many libraries run 1-to-1 sessions with customers who want a bit of help using a computer, laptop or tablet. These sessions are offered by the library volunteers known as Digital Buddies.
Ask at your local library, or find out more about the County Council's online library services.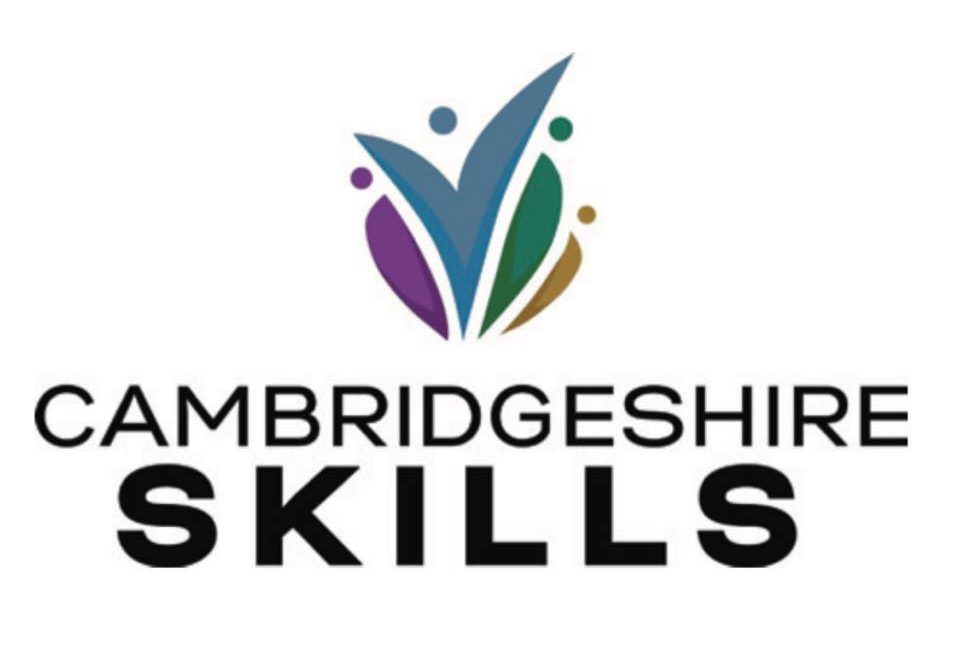 Online skills
Cambridgeshire Skills offer a range of online and classroom Digital Skills courses for all levels – from online shopping and banking to more advanced courses to develop your skills for the workplace and home – throughout the county.
If you are over 19 years and you don't already hold an ICT qualification these courses are completely free.
Find full details on the Cambridgeshire Skills website, call 01353 613013 or follow Cambridge Skills on Facebook or @CambsSkills on Twitter.
Cambridge Online
Cambridge Online is a registered charity, with a team of digital champions helping people across the county to improve their digital skills including:
Free individual support – with plans for a limited number of one-to-one digital skills sessions for people who have no other internet access and who need urgent help to get online – by
appointment only.
Free supported access to online learning courses you can do at home. Help to set up a learning account and find a suitable course, with a coach to call if you get stuck.
Specialist help for Charity and Community groups with Digital Skills Training and Support such as moving from manual paper systems to digital, understanding social media or spreadsheets and learning about internet safety or video calls.
Find out more at www.cambridgeonline.org.uk, call 01223 300407 to leave a message and get a call back, email help@cambridgeonline.org.uk or view a quick list of useful links to things that might help you get online.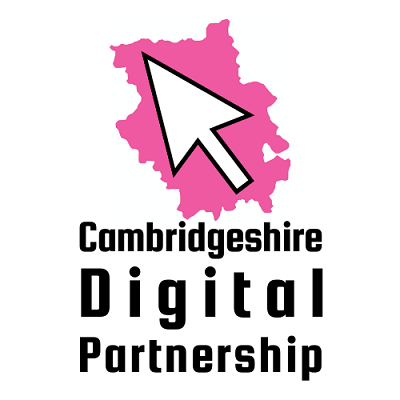 Cambridgeshire Digital Partnership
Cambridgeshire Digital Partnership (CDP) is a network set up to bring people together to connect, communicate and champion for digital inclusion in Cambridgeshire.
CDP deliver quarterly online network meetings with the opportunity for supporters to give updates, hear from guest speakers on best practice, work together to create resources and promote digital inclusion. Find out more about the partnership and how your organisation can join as a supporter via the CDP website.
Skills for Tomorrow
Skills for Tomorrow is BT's ambitious digital skills programme which aims to give 10 million people in the UK the skills they need for the future. Working with leading digital skills organisations, the programme provides free resources, information, advice and webinars to help school children, families, jobseekers and businesses across the UK. These include a series of educational and fun activities to support home learning for children aged 4-11.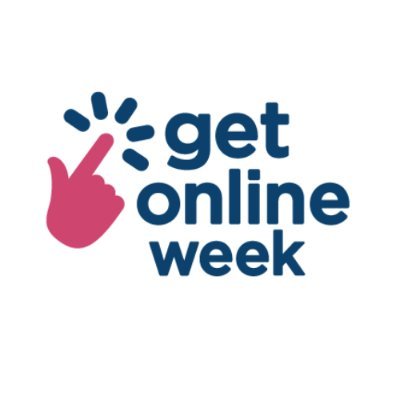 Visit www.bt.com/skillsfortomorrow to find online help for children and teachers, families, young people, older and vulnerable people.
Good Things Foundation
Organised by the Good Things Foundation, Get Online Week is the UK's biggest digital inclusion campaign – mobilising grassroots organisations to reach more people with digital skills support, and raising the profile of digital exclusion as an issue of national importance.
The Good Things Foundation network is made up of thousands of community partners in the UK. It reaches deep into communities to help people gain the support and skills they need to change their lives and overcome social challenges.
Connecting Cambridgeshire supports Get Online Week every year, to highlight help for people to get online and improve their digital skills by working with Cambridgeshire Libraries and Cambridgeshire Skills to signpost people to help available across the county.
Vodafone Digital Skills Helpline
If you know people who need some help to get online and can't access in-person digital skills sessions, the Vodafone Digital Skills Helpline may be of help.
The new Digital Skills Helpline, created by Vodafone and We Are Digital, offers digital assistance and advice for free. It can help those who struggle with things such as setting up a digital device, connecting to the internet, or learning how to communicate with others using email and other messaging applications
It's free to access by members of the public and lines are open 9am-5pm, Monday to Friday. The number to call is: 0800 987 4110.
Broadband
Faster Internet connections are making a huge impact on businesses and communities, allowing people to work flexibly, be entertained, keep in touch, and access public services wherever they are.
Most homes and businesses across Cambridgeshire and Peterborough can now upgrade to superfast broadband of at least 24Mbps (and often much faster) but there are a range of options to help people cope with poor broadband connections.
Research by Ofcom shows many customers may be paying more than they need to on existing broadband contracts, so it's always worth checking if you can switch to a better deal.
If you want to upgrade your broadband speed, find out if you can get superfast or faster broadband already by using our postcode checker and visit our how to get better broadband page and follow the steps or find out about the other options available.
Connecting Cambridgeshire is also rolling out free CambWifi. Find out where you can connect for free by viewing a map of CambWifi locations so you can access secure Wifi when out and about.
Tips to improve your current speed
Check the Home Broadband Networks guide for advice on how to maximise broadband speeds and capacity while working from home.
One of our long-standing Broadband Champions has provided some useful tips to help improve your current broadband speeds and details can be found on his Increase Broadband Speed website.
Social tariffs – discounted broadband and mobile phone services
Social tariffs are low-cost broadband and mobile phone package deals offered to customers on benefits and cost between around £10 and £20 a month. Some providers call them 'essential' or 'basic' broadband.
Most providers offer reduced social tariffs to both new and existing customers who are claiming government benefits such as Universal Credit, Pension Credit, Jobseeker's Allowance and Income Support – so you can pay less for internet access and mobile phone bills.
As well as being much more affordable, social tariffs are usually on shorter-term contracts. Plus, there are no early exit fees – so you are not tied to the contract if your circumstances change, and you can leave without paying a penalty.
Go to the Ofcom website for full details including an up-to-date list of all available tariffs.
If you're not on benefits, there's also help and advice about how to find out about other cheap deals on comparison websites such as the Money Saving Expert website.
Gigabit Broadband Vouchers and Project Gigabit
Could your premises be eligible for a rural voucher to get faster, more reliable fibre broadband?
In January 2022, Building Digital UK launched their Project Gigabit procurement to find a supplier to connect approximately 49,000 premises in Cambridgeshire and adjacent areas to gigabit-capable broadband. A contract with a supplier is expected to be awarded in November 2022, with work commencing soon afterward.
To avoid duplication of government subsidies, the Gigabit Broadband Voucher Scheme has been paused in areas targeted by the procurement.
Areas outside the procurement area may still be eligible for a voucher. To check your postcode, please visit the Gigabit Broadband Voucher Scheme website.
Mobile
Mobile phones or landlines are particularly essential for vulnerable people who are on their own, and those without internet access, to get food, medicines and other support they need.
Reduced mobile tariffs
Many people are also facing financial uncertainty and the more vulnerable members of our communities may need a bit of extra help.
The UK's major mobile and internet service providers have acknowledged the cost of living crisis and responded by offering a range of support for all their customers, including concessions for NHS frontline workers, the most vulnerable and people in financial hardship.
Mobile UK has put together some information to explain some of the actions the industry is taking, information on how to get into contact with each mobile operator, and some additional useful advice that may be helpful on their website.
Mobile tips and advice
Use the online Ofcom checker to view the best mobile phone coverage in your area.
Here are some tips to improve your Mobile Phone Coverage.
Smartphone basics explained: If you or someone you know hasn't had much experience with touch-screen devices, learning how to use a modern smartphone can be quite overwhelming. Green Smartphones have put together a guide, explaining some key smartphone basics, allowing first-time smartphone users of any age to get the most from their device. They've covered everything from the basics of using a smartphone to taking and sending photos, to the most useful smartphone apps.
Public access Wifi
Connecting Cambridgeshire is expanding free public access Wifi to help people get online, support businesses and make it easier to access vital public services and help keep communities connected.
The programme is working with partners to increase CambWifi provision in public buildings, open spaces, market town centres and village halls in rural areas to improve digital connectivity.
Find out more about free public access Wifi in Cambridgeshire and Peterborough.
Support for businesses
Visit our Connecting Businesses page to find out about any grants or current support available to help businesses.
The digital switchover
The UK's telephone network is changing. Also referred to as the Copper Switch Off, between now and 2025 most telephone providers will be moving their customers from old analogue landlines over to new upgraded landline services using digital technology.
Contact us
If you need further advice on digital connectivity, please contact the Connecting Cambridgeshire team by email on contact@connectingcambridgeshire.co.uk stating your address, postcode, and situation.