Over three-quarters of homes and businesses across Cambridgeshire and Peterborough that couldn't get it before have already switched to fibre-based broadband, which is much faster and more reliable – for work, learning or leisure.
But it's not automatic – you need to upgrade to a faster broadband package with your chosen Internet Service Provider (ISP) to enjoy the benefits.
Research by Ofcom shows that customers may be paying more than they need to on existing broadband contracts, so it's always worth checking to see if you can switch to a better deal.
Here's what you need to do

Check if better broadband is available
Use our postcode checker to see whether faster broadband is already available for your postcode area – or if there are plans to roll it out (by commercial fibre delivery or Project Gigabit).
You can also use the Ofcom broadband checker or search on one of the many comparison websites. Some examples include:
If you already know that faster broadband is available at an address you can check the main providers' websites directly. Broadband infrastructure suppliers who we know are active or with plans in Cambridgeshire and Peterborough are listed below (please note, some suppliers, like Openreach, have a wide range of Internet Service Providers (ISPs) such as TalkTalk, PlusNet etc selling packages over their network, while other smaller suppliers may only have one or two ISPs):
If you don't live in Cambridgeshire, use the links below to our neighbouring counties' broadband programmes to check if you can get superfast or faster:
Wherever you live, you can also use the Openreach Postcode Checker to see the progress of their fibre rollout in your area.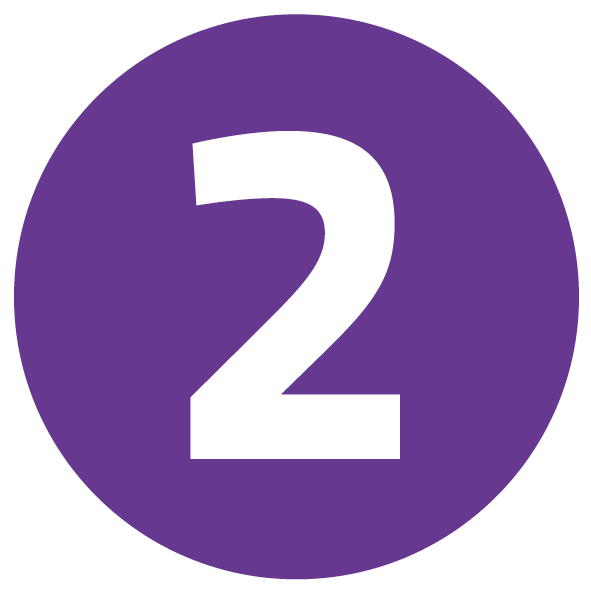 Check if you can upgrade or switch to get fibre broadband
Ask your current broadband supplier if you can upgrade to a fibre broadband package within your existing contract, or shop around for the best deal using independent broadband comparison sites. Some examples include:
You can choose to switch broadband providers to upgrade to fibre if you're not tied into a contract. It's best to check a range of Internet Service Providers (ISPs) as not all offer fibre services in every area.
Shop around for the best fibre broadband package for your needs, and perhaps ask your neighbours who they use. Try a few comparison websites as they may not all list every available ISP and may offer different deals.
The Ofcom website has a handy guide which explains how to go about switching broadband provider.
There are a range of solutions available including Fibre to the Cabinet (FTTC) and Fibre to the Premise (FTTP) technology. You can choose the fibre services package and speeds you need, regardless of the technology. Visit our what is full fibre page for more information on FTTC, FTTP and other technologies available.
Please note that Connecting Cambridgeshire cannot advise on the best broadband package for you, or which Internet Service Provider (ISP) you should sign up with, but Ofcom's independent website has lots of useful tips to help you decide what speed you need and how to get the best deal: How to get more from your broadband – Ofcom.
Which? has also produced a useful guide to the benefits of fibre broadband and also regularly reviews the best broadband deals.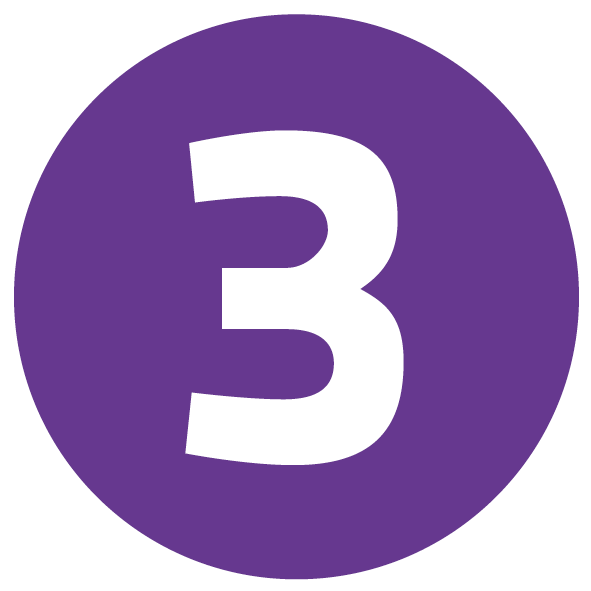 Order a fibre package and get connected
Once you've ordered, your chosen internet service provider will arrange the connection so you can enjoy the benefits of faster broadband.
Installing Fibre to the Premise (FTTP) usually involves engineers making appointments to bring the fibre connection to the property.
Find out more about fibre broadband in our FAQ section.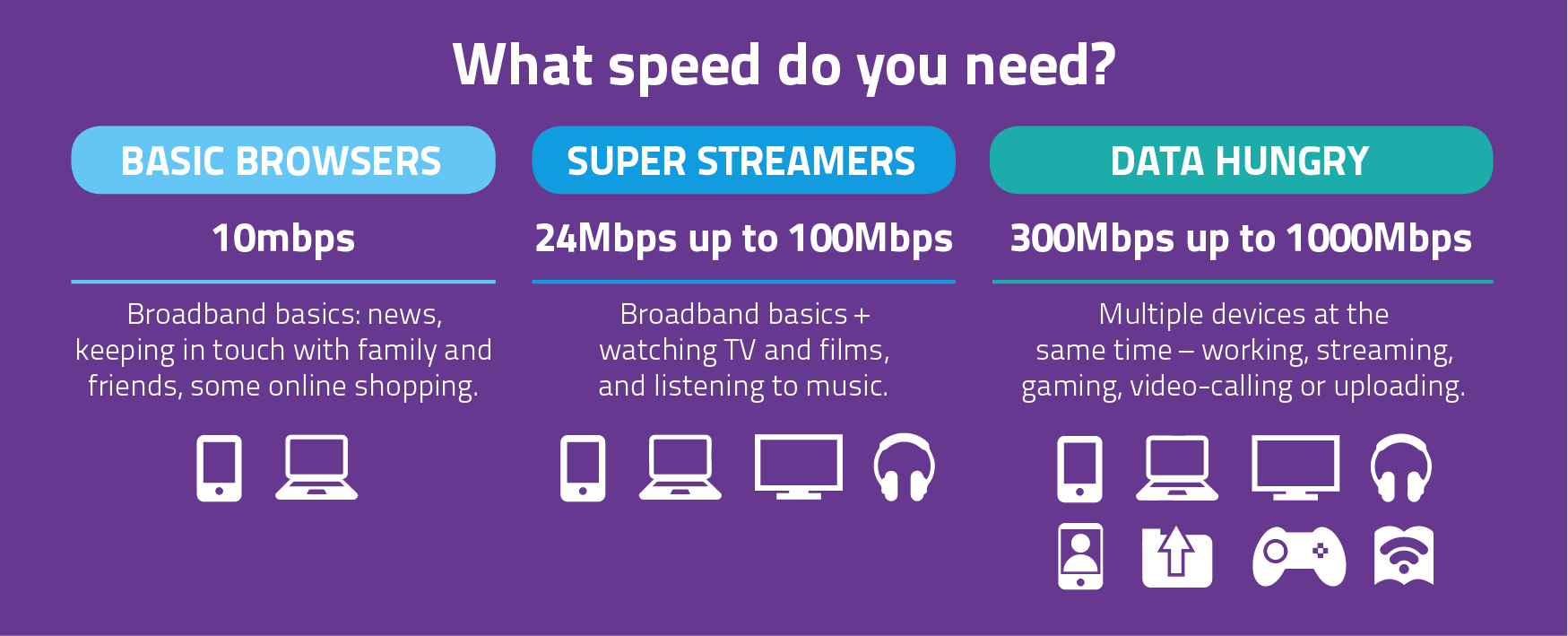 What to do if you can't upgrade yet
There are a number of options if you're looking for higher speeds but find you can't upgrade yet.
Some areas are harder to reach, however commercial fibre delivery and the government-funded Project Gigabit rollout are underway to bring gigabit broadband to as many places as possible.
If you live in a block of flats, it may be that the broadband supplier requires permission to complete the connection. Please take a look at our fibre broadband for flats page for more information.
The data for our postcode checker will be updated regularly as the fibre broadband rollout progresses, so look out for changes in the status of your postcode area.
For anyone unable to currently upgrade, or struggling to afford faster broadband, we have some helpful tips about how to increase your current speed and details about social tariffs on our help to get online page.
Businesses and residents groups in rural areas where there is demand for higher speeds via full fibre, can sometimes help themselves through the government's Gigabit Broadband Voucher Scheme which helps eligible premises install gigabit-capable fibre broadband as part of a group scheme.
The Voucher Scheme has been on pause for premises in Cambridgeshire, as we are one of the first areas to benefit from Project Gigabit – the government's national mission to deliver lightning-fast, reliable broadband for everyone in the UK – but some premises may now be eligible if they are not going to be included in the Project Gigabit intervention area. We will know more about which areas are and are not going to be included by the end of 2022.
Households and businesses with broadband speeds below 10mbps can also request decent connections under the Government's Universal Services Obligation (USO).
There may be other interim solutions to get better broadband speeds sooner using alternative technologies such as satellite and wireless. Find out more on our broadband technologies page.
If you've done all these checks and believe you should be able to get fibre broadband, but are unable to upgrade, contact us and we will be happy to help.