Mobile services are now at the heart of how most people stay in touch and go online, and mobile infrastructure supports future digital connectivity, including 5G networks.
95% of adults have access to a mobile phone and Ofcom reported that in 2020 the vast majority, (85%) of all adults, used a smartphone to go online for a wide range of activities (particularly when face-to-face interactions were restricted due to the COVID-19 pandemic).
People of all ages increasingly rely on mobile internet access for socialising, shopping, home working, banking, public service information, news, and entertainment. Mobile internet has also supported a move to digital payments, particularly where businesses are unable to access fixed-line broadband.
But while demand for mobile connectivity and data has accelerated, coverage and capacity have not improved as rapidly in some areas.
Mobile connectivity is an important underpinning technology to the Cambridgeshire & Peterborough Combined Authority's work to improve bus services allowing travellers to book, track services and understand disruptions while on the move.
The Connecting Cambridgeshire programme is working with local planning authorities, mobile operators, leading businesses, and government to improve mobile coverage and capacity.
This includes identifying areas of poor mobile coverage affecting businesses and communities and working with local councils and operators to find solutions.
The programme is also facilitating mobile infrastructure delivery by supporting mobile network operators seeking planning permission to erect or upgrade 4G and 5G masts and equipment to improve connectivity.
Help and advice
Mobile phones or landlines are particularly essential for vulnerable people who are at home alone, and those without internet access, to get food, medicines and other support they need.
Many people are also facing financial uncertainty and the more vulnerable members of our communities may need a bit of extra help.
The UK's major mobile and internet service providers have acknowledged the cost of living crisis and responded by offering a range of support for all their customers, including concessions for NHS frontline workers, the most vulnerable and people in financial hardship.
Mobile UK has put together some information to explain some of the actions the industry is taking, information on how to get into contact with each mobile operator, and some additional useful advice that may be helpful on their website.
Use the online Ofcom checker to view the best mobile phone coverage in your area.
With more people at home using the same connection, you can manage your data use and help everyone get the bandwidth they need – for video streaming, virtual meetings or voice calls.
Ofcom has advice on how to improve your mobile phone signal indoors and how to set up Wifi calling.
Here are some more tips to improve your Mobile Phone Coverage.
Mobile phone coverage Survey Work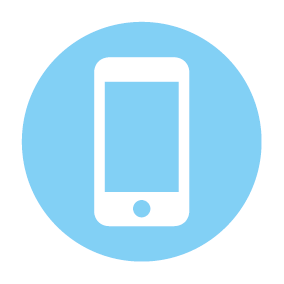 Cambridgeshire County Council has commissioned technical mobile phone coverage surveys in the Cambridgeshire and Peterborough area to inform the work of the Connecting Cambridgeshire programme.
Data from the surveys cross-referenced with existing Ofcom data has been used to draw up a list of priority locations including residential areas, business/research parks, roads, and stations. The list exemplifies a wide range of coverage issues and has been shared with mobile network operators, who are working with our Enabling Digital Delivery team to proactively find solutions.
The most recent survey work was undertaken in the first half of 2023 and will be used to highlight partial notspots.
If you are interested in seeing the latest results, please get in touch with us via email at contact@connectingcambridgeshire.co.uk