Connecting Cambridgeshire works closely with the local city and district councils to keep Members and officers updated on the progress of the digital infrastructure strategy and the digital connectivity issues for their area.
District Digital Overviews have been developed to provide a one-page summary of digital coverage data for each area to support local digital strategies and help to define digital priorities.
These have been shared with Connecting Cambridgeshire Programme Board, and the latest versions* are available to view below: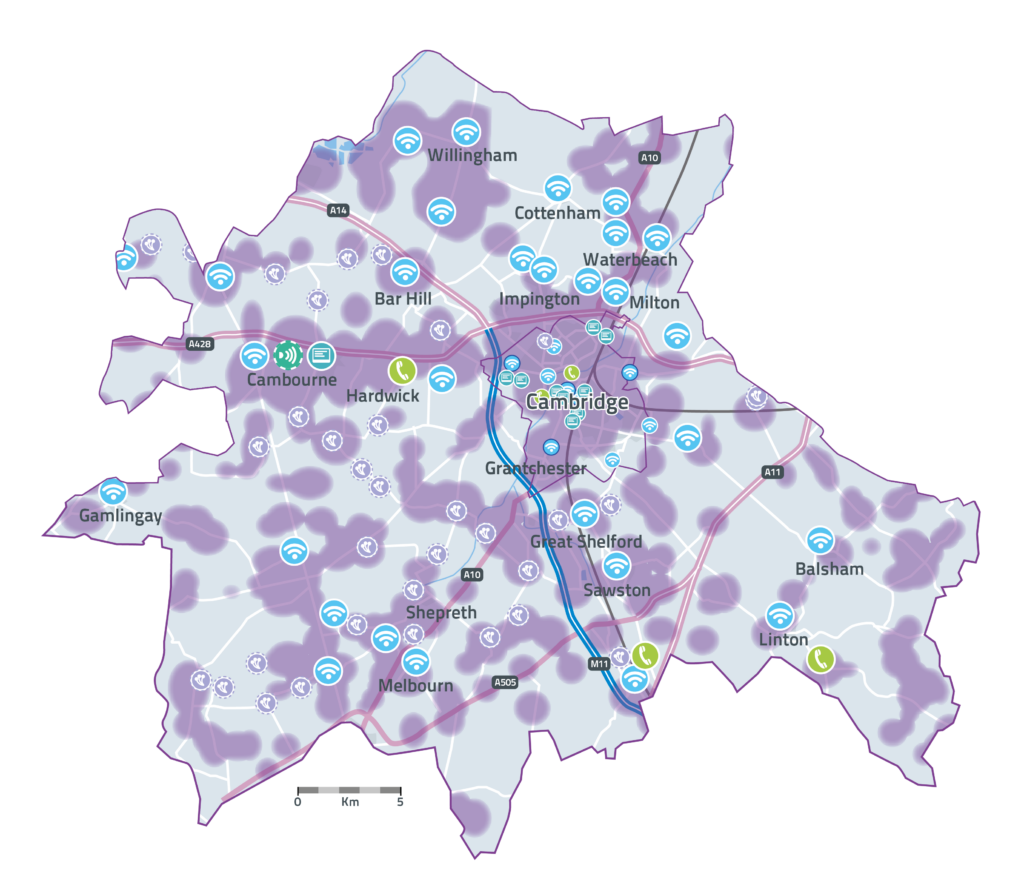 *Please note that as these are updated regularly, only the latest version will be available via the link. If you've received a more up-to-date version than appears here, please tell us so we can get it updated.
Page last updated: June 2023.