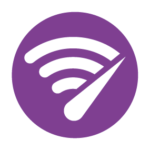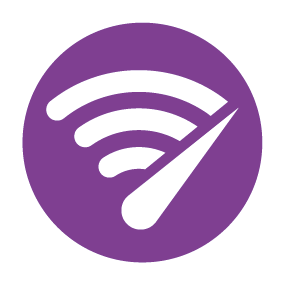 Future-proof broadband in your area
Most homes and businesses in Cambridgeshire and Peterborough can now access superfast broadband or faster, and the fourth and final phase of our rollout is using the latest Fibre to the Premises (FTTP) technology to connect harder to reach premises in rural areas.
FTTP, also known as 'full fibre' or 'gigabit broadband', is the future of broadband and is delivered using a fibre-optic cable link all the way from the exchange directly to homes and businesses.
Growing demand for faster, more reliable internet services to support homeworking, learning and entertainment using multiple devices means rural communities are looking for ways to get FTTP which is future-proof.
By delivering broadband direct to homes and businesses, FTTP allows everyone to get the same speeds, independent of where they live. Speeds are much higher with FTTP, with internet service providers already offering download speeds up to 900 Mbps – often called 'ultrafast' or 'hyperfast'.
How to get better broadband
Higher speeds are not automatic when your area goes live – you need to upgrade to a fibre broadband package with your chosen Internet Service Provider to enjoy the benefits.
Check current and planned broadband coverage for your area using our Postcode Checker which links to advice on how to upgrade to superfast (or faster) broadband on our Getting better broadband page.
Once you have upgraded to superfast broadband, if you are not happy with the speeds, find they vary, or have problems with the service dropping out, you need to take this up with your Internet Service Provider first.
Frequently asked questions
How much speed do I need?

Good internet speed can mean something different for every household. For instance, if you are using your home Wifi for nothing but web browsing and email, you might feel that you have fast internet with only 10 Mbps. On the other hand, someone who streams 4k video on multiple devices, plays video games online, and has smart home IoT devices, may not be satisfied with even 100 Mbps.

The experience using an internet connection depends on several factors:

How many devices are connected and in use simultaneously?
How many people are streaming video from Netflix, YouTube, or another service?
Are you using your home WiFi for competitive online gaming?
Do you frequently need to send large files for work?
Do you regularly stream 4k video, or do you mostly stick to simple online tasks?
Do you get frustrated easily if your game lags or your webpage takes a while to load?

Standard – 10 Megabits per second (10mbps): Broadband basics: news, keeping in touch with family and friends, some online shopping.

Superfast – from 30 Mbps: Broadband basics plus watching tv and films, and listening to music.

Ultrafast – in excess of 100 Mbps and up to 300 Mbps: Multiple devices at the same time – working, streaming, gaming, video-calling or uploading

Hyperfast – offers download speeds in excess of 500 Mbps: Multiple devices at the same time – working, streaming, gaming, video-calling or uploading

Gigabit broadband – 1,000 Mbps: An internet connection that offers a speed of 1 gigabit per second (1gbps). This is a big leap forward in connection speeds that could benefit you into the future. Gigabit-capable broadband also supports symmetrical connections – meaning your upload and download speeds can be the same.

What are the benefits of a Gigabit broadband connection?

One Gigabit (Gbps) is 1,000 Mbps which is really, really fast.

Our lives are more connected every day. At home more and more gadgets and appliances are connected to the internet. Especially with the recent increase in the number of people working from home. A gigabit broadband connection makes uploading and downloading music, films and photos quicker, and also means that everyone at home can do what they want online at the same time.

Businesses can use gigabit broadband to come up with better solutions for customers while helping their staff work more flexibly and saving money by reducing travel costs.

Whether you use the internet for business or for leisure, gigabit broadband can make your online life easier and more efficient:

Upload, download and stream content faster
Speed up connections and improve reliability
Save time with more efficient working
Some broadband problems can be caused by internal wiring or the position of your Wifi hub. One of our long-standing broadband champions has provided some useful tips to help improve your broadband speeds. Check out our FAQ page for more advice and information. There are also some other options where fibre broadband is difficult to deliver.
Faster Internet connections are having a huge impact on communities, allowing people to work flexibly, be entertained, keep in touch, and access public services wherever they are. Read the latest broadband stories here.