The Connecting Cambridgeshire programme has brought superfast broadband access to over 98% of residents and businesses in Cambridgeshire and Peterborough.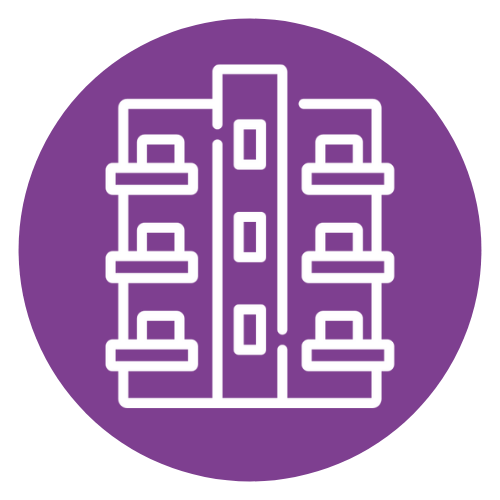 As the rollout has progressed, online services such as software subscription and streaming services have become commonplace, increasing the demands for higher speeds The majority of new apartment developments now include a fibre infrastructure to provide the fastest broadband speeds via Fibre to the Premises (FTTP). For more information on FTTP technology, please visit our what is full fibre page.
Your block of flats may be able to be connected to the FTTP network free of charge if the FTTP infrastructure is already in your area. However, Openreach requires the permissions of the leaseholder/landlord/managing agency in order to access the property to install their equipment. This will enable the flat residents to be able to order a service.
If you're unsure whether FTTP broadband has been deployed to your area use our postcode checker and follow the advice.
---
Residents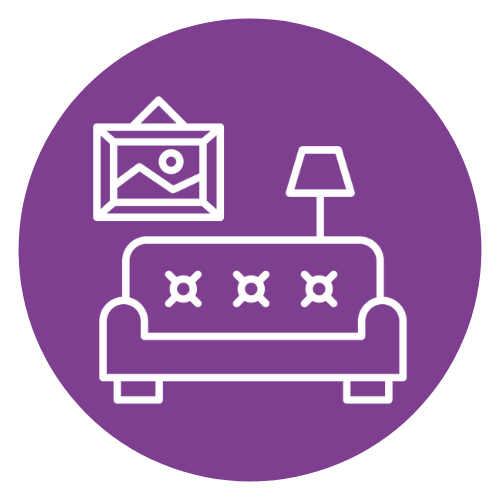 If you live in a flat and an FTTP network has been deployed in your area there is the possibility that Openreach requires some extra permissions so that you can order an FTTP broadband service.
Openreach requires the permission of the leaseholder/landlord/managing agent to install their equipment for the final connection. We strongly recommend getting in touch with your leaseholder/landlord/managing agent to ask them to give the permission to install fibre to the building.
---
Leaseholders / Landlords / Managing Agencies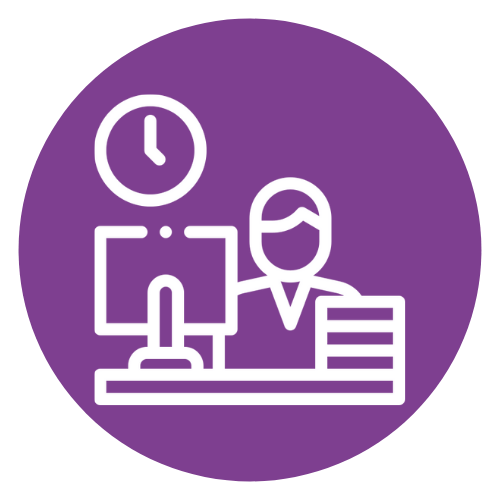 People are increasingly looking for ultrafast speeds to support their online activities and that's often a deciding factor in choosing a new home.
You can add more value to your existing apartment building by giving Openreach permission to complete the Fibre to the Premises (FTTP) connection. This is where the fibre optic cables are brought all the way from the local exchange to the building, offering a far more reliable internet connection with faster download speeds of up to 1Gbps – enough to stream 200 HD movies at same time.
You need to complete the Openreach Fibre for apartment buildings form and then someone from Openreach will contact you to arrange a site survey to check the infrastructure options available.
FAQs
I live in a flat and the Postcode Checker says FTTP is available in my area but I can't order a fibre broadband service!
To start off the process you will need to complete the Openreach 'Availability Checker' form, providing information about the premises.
Once you've provided your information someone from Openreach will get in touch to respond to your query. 
If you live in a flat, the process for installation is slightly different compared to other types of buildings. Openreach require the permission of the leaseholders/landlords/managing agencies in order for residents in flats to be able to order.
You will need to contact your leaseholder/landlord/managing agency directly and ask them to give Openreach the permission to complete their installation of FTTP to the property.
If you are unsure who your landlord/lease holder is, your letting/managing agency should be able to advise you. The agency name should be clearly stated in the hallway/communal space of your flats.
Why is the process different for flats compared to houses?
When Openreach deploy an FTTP network there are two categories of buildings, Single Dwelling Units (SDUs) e.g. houses and bungalows and Multi-Dwelling Units (MDUs) e.g. a block of flats or offices.
When a full fibre network built for a SDU, the fibre goes to a point called a node. Multiple SDUs are connected to this node, so when a SDU orders an FTTP service, an engineer will go and make the final connection to the premises.
With an MDU, Openreach deploy the full fibre network to the curtilage of the property as they do not have permission from the leaseholders/landlords/managing agencies to install their network. This means that often MDU's appear to have been missed, when it's just that Openreach need to make that final connection to allow the residents/businesses to access a full fibre connection.
As far as we are aware, Openreach currently do not have a mechanism to contact leaseholders/landlords/managing agencies directly during or after the deployment to advise them of this.
If I'm on a fibre broadband service, will my service automatically improve if FTTP is available to my flat?
No, not all Internet Service Providers (ISPs) offer FTTP services, so you need to get in touch with your ISP to find out if they offer these services.
If your ISP does offer these services, you may need to upgrade your contract or speak to a sales representative to see if they can connect you under your current contract.
Openreach has a list of ISPs offering FTTP services on their website at www.openreach.com/fibre-broadband/fttp-providers.
We're aware that most comparison websites do not currently account for FTTP services, if you would like to use a comparison website that shows FTTP services you can use ThinkBroadband.com however, you will need to access the "Advanced filters" and filter by FTTP Technology.
How do I give Openreach the permission they need to install FTTP?
To start off the process you will need to complete the Openreach 'Availability Checker' form, providing information about the premises.
Once you've provided your information someone from Openreach will get in touch to respond to your query. 
What is the 4-step process for landords to bring FTTP to an apartment building?
Step 1: Make an application
Once Openreach have received your Availability Checker' form application they will check you are in a fibre enabled area and confirm they have all the information we need from you. If the contact details on your application change do let Openreach know, as they'll be using these to keep in touch.
Someone from their team will contact you to arrange a date and time to come to your building and complete the survey to understand the fibre solution that's right for you.
Step 2: Survey and wayleave
On the day of the survey it's important to make sure that there is someone at the building who has full access so that the survey can be completed. The survey time varies but it won't take more than a day and could be as short as an hour.
After the survey has been completed they'll produce a proposal pack for you explaining the work needed to bring full fibre to your building with outline start and finish dates. When you're happy with the proposal you'll will be asked to sign a wayleave to give Openreach permission to install the fibre.
Step 3: Installing the fibre
Engineers will bring the fibre from the street into your building and into the public areas of your building. This will minimise disruption as equipment is only installed in resident's homes or business if they decide to take up a fibre service.
Openreach will provide posters and leaflets for you to use to explain to residents why Openreach is on site, the benefits of ultrafast broadband, and how to order a service once we've finished the work.
Step 4: Ordering ultrafast broadband
Once all the fibre is installed and has been tested, your tenants will be able to order an ultrafast fibre broadband service from an Internet Service Provider (ISP) that offers FTTP services. These are listed on the Openreach website at www.openreach.co.uk/buyultrafast.
Will this cost the residents anything?
If there is an existing FTTP network in the area of the flats, the installation process is completely free of charge, although upgrading to faster broadband speeds may cost a little more. To check if the infrastructure is nearby use our postcode checker or ask us directly.