CityFibre's primary-build in March is now complete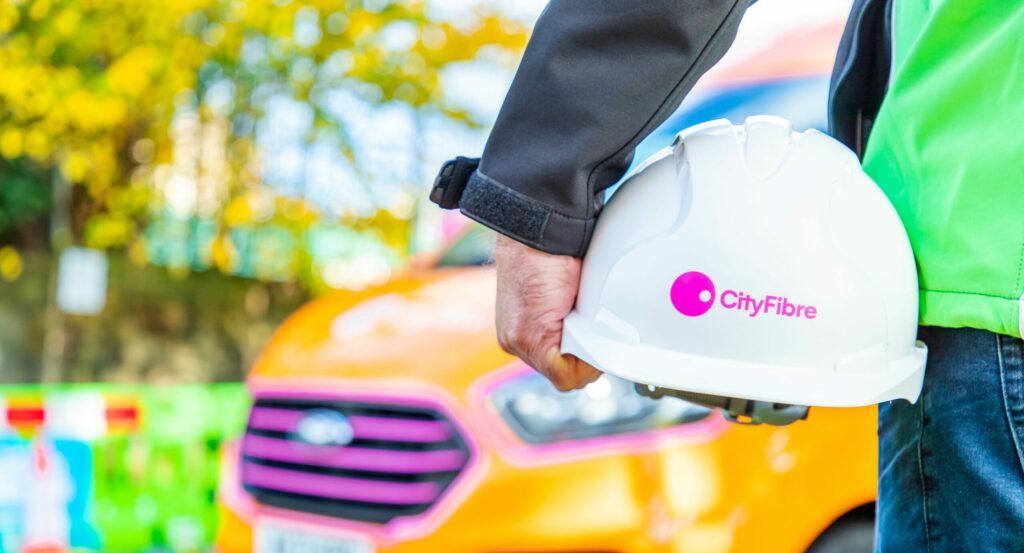 This news release was first published on the CityFibre website on 9 March 2023.
CityFibre, the UK's largest independent full fibre platform, has completed the primary-build of its full fibre network in March. The new network is now ready for service to over 8,500 homes, approximately 80% of the town's residential properties, as well as most businesses in the area. March is the latest completed location in CityFibre's nationwide rollout making it one of the best-connected locations in the country. 
Construction began on the £5m project in January last year and CityFibre has since laid almost 27km of dense full fibre infrastructure across the town. While the primary-build is now completed, CityFibre will continue to explore opportunities to reach further areas including new build properties, those on private or unadopted roads and business parks.
Almost all March residents can now enjoy affordable and reliable full fibre broadband from a range of internet service providers (ISPs) including launch partner Vodafone, TalkTalk, Zen, Giganet and many more. All homes passed by the network can schedule a full fibre installation within five working days of placing an order.
Rebecca Stephens, CityFibre's Regional Partnership Director, said: "We are absolutely delighted to announce that our team has completed the primary installation of our full fibre network in March, just a year after we began the digital infrastructure project. This is a hugely exciting time for March, and we're thrilled that residents and local businesses can access the best available broadband services from a range of providers as our network is now ready for service.
"Today, March is one of the best connected places in the UK, and the local community is only just beginning to tap into the huge benefits that are to come as full fibre offers ample economic opportunities for the town."
Steve Barclay, MP for North East Cambridgeshire, said: "Now residents and businesses have access to CityFibre's full fibre network, we can reap the many benefits and harness the power of fast, reliable digital connectivity to drive growth and inclusion. Alongside the other existing improvements planned for the town, it marks an exciting new chapter for March as we move into the digital age where access to good broadband is essential and drives wider investment, opportunities and economic benefit."
Cllr Chris Boden, Leader of Fenland District Council, added: "We're incredibly proud that March has become one of the first completed full-fibre rollout projects in the country and that businesses and residents in the town will be able to reap the huge benefits that this innovation will bring. Whether it's getting a better, faster, more reliable internet service at home or boosting productivity and innovation in the workplace, this £5million investment will equip the town with the capabilities needed to thrive in the digital age. With CityFibre's £3million investment in Whittlesey also ongoing, I'm delighted that this vital programme of work is also being extended across Fenland."
Cllr Jan French, Deputy Leader of Fenland District Council and county, district and town ward member for March, said: "CityFibre's full-fibre rollout in March is one of the first projects to be completed in the multi-million pound transformation of the town, marking the start of its exciting, prosperous and better-connected future. Access to high quality broadband is a major boost for residents, businesses and services alike, and a significant part of the wider improvements taking place to ensure our bustling market town continues to thrive for generations to come."
People interested in upgrading their home's digital connection to full fibre can find out more on the CityFibre website.
Related Posts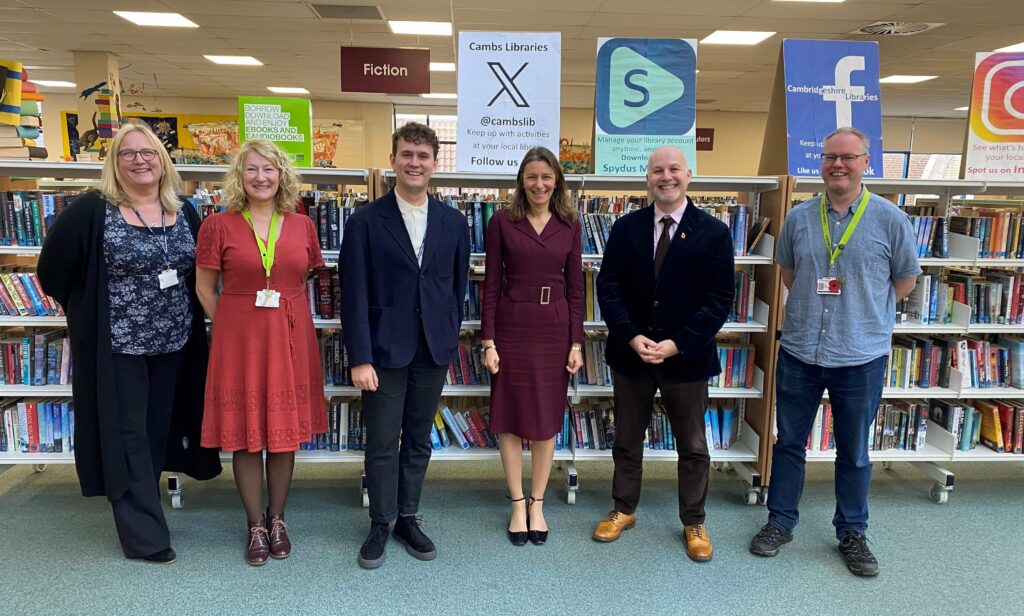 Bridging the Digital Divide in Cambridgeshire – Ely Library welcomes Lucy Frazer MP to discuss the importance of digital inclusion work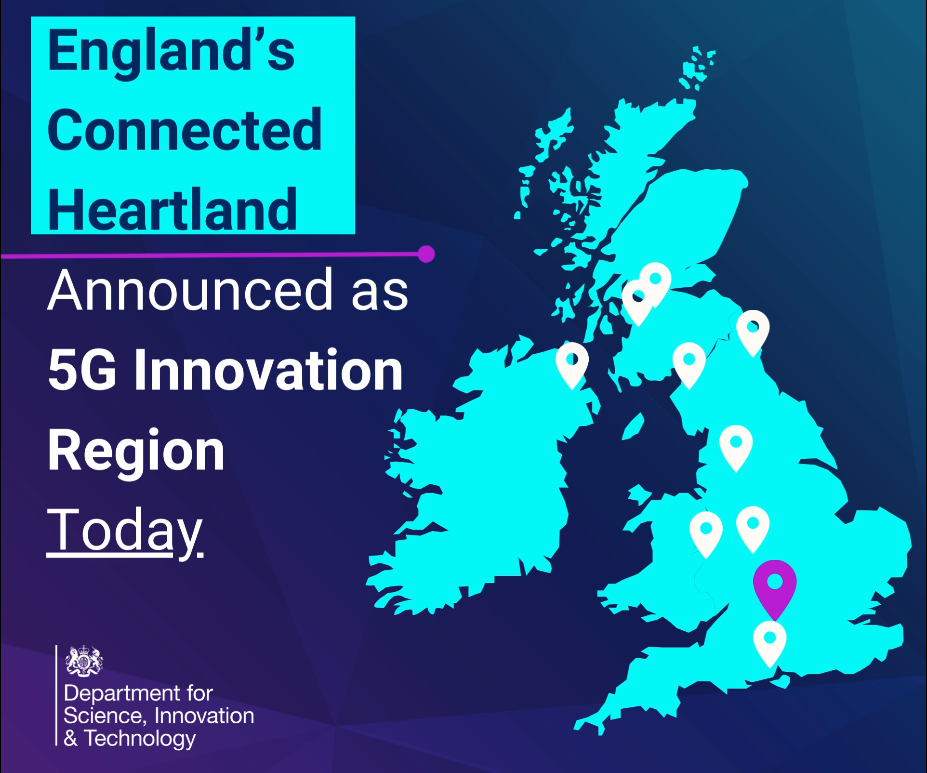 Cambridgeshire welcomes the news that England's Connected Heartland to benefit from major investment in 5G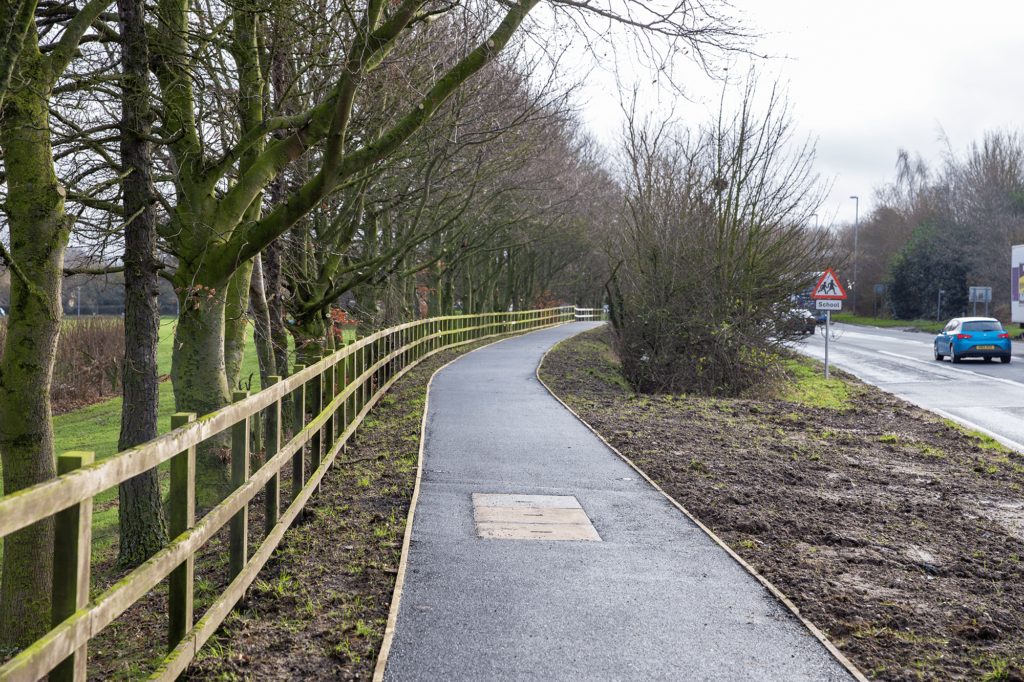 Fibre ducting helps to bring faster internet access for Cambridgeshire communities