Telecoms Trailblazers: A day in the life of Michael Stevens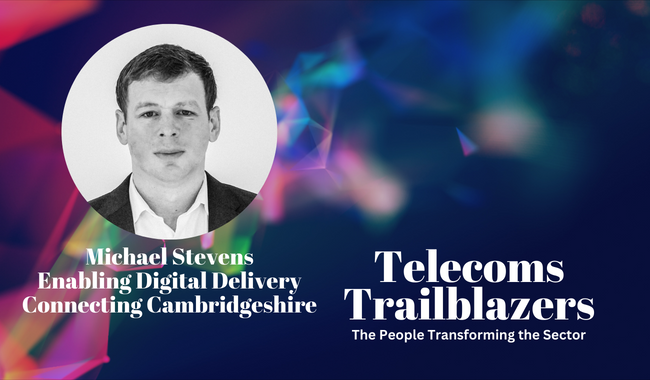 The latest in the Telecoms Trailblazers series. This article was originally published by Crispin Moller on 8 Mar 2023 on the UKTIN website.
Hello, I'm Michael Stevens. I am the Enabling Digital Delivery Manager for the Connecting Cambridgeshire programme, which is improving digital connectivity to drive sustainable economic growth, helping businesses and communities thrive, and making it easier to access public services.
Currently, I'm acting up into the Partnership & Strategy Manager role, which involves working with different stakeholders including MNOs, full fibre providers and neutral hosts, local residents, businesses and internal teams such as street works and planners.
In collaboration with UK Government and their Digital Connectivity Infrastructure Accelerator (DCIA) programme, we're helping to develop the Publicly Available Specifications (PAS) standards for smart infrastructure and are one of the early adopters of asset mapping. We're also part of the work being done around PFI contracts: at the moment, telecoms infrastructure is restricted and we're hoping to resolve that, with a focus on street lighting columns.
There's increasing demand for local authority-owned assets like lighting columns, and we're very aware of the urgent need for more available assets. From our perspective, we just want to support the deployment of small cells and improve 4G and 5G coverage across the region. But there are many factors at play. This job is about facilitating agreements, but I'm also committed to changing policy.
The sooner we do this, the sooner we close the digital divide.
1/ What do you enjoy most about working in this space? 
Working with a variety of stakeholders. There are a lot of people involved in deploying physical infrastructure in this project, from organisations to residents. Understanding everybody's views is really important. There's a huge variation in requirements, which keeps things interesting.
2/ What's the most ridiculous thing you've done in the name of work?
I taught myself to code because we were trialling some sensors and this was the only way to access the data.
3/ What excites you most about working in telecoms?
Digital connectivity is fundamental in the modern world. It's exciting to facilitate and deploy the infrastructure as well as the innovative technology that comes out of this. It's also brilliant to work with organisations and see the real benefits this will bring to people.
4/ What would you like people to know about your work?
Cooperation is needed for success. It is needed to deliver this infrastructure and subsequent innovation. There are plenty of opportunities to work together, I think, whether it's in planning, deployment or use cases. You need to bring the right people together to secure the right technologies.
5/ ​​Why is a vibrant, flourishing telecoms ecosystem important for the UK?
To maximise the opportunity to accelerate the deployment of improved digital connectivity. One of the key things is to provide residents and businesses with access to the best digital connectivity. A flourishing ecosystem would ensure a competitive choice between suppliers and options for connectivity, improving services and creating opportunities.
Related Posts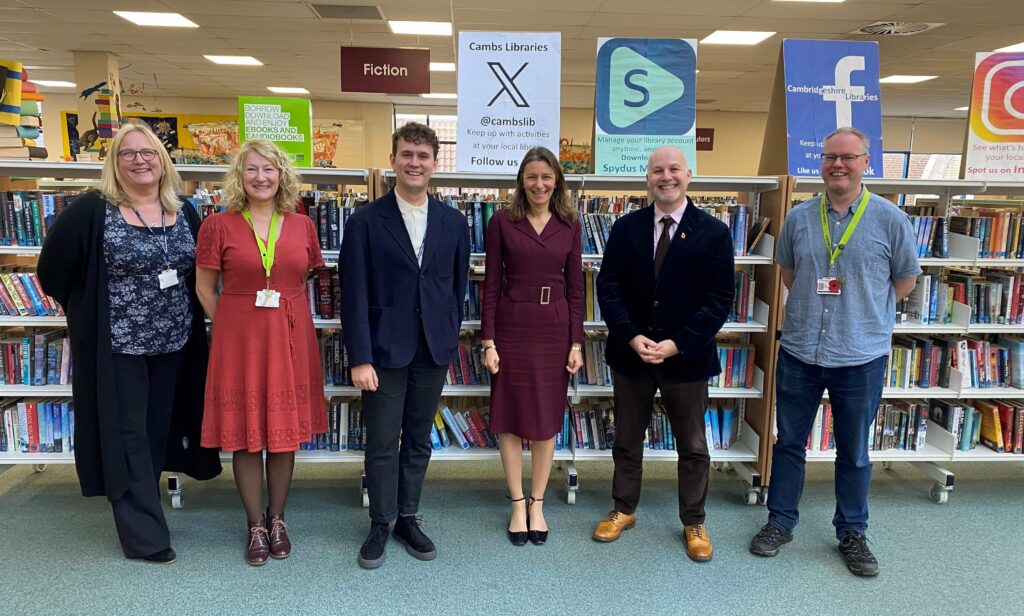 Bridging the Digital Divide in Cambridgeshire – Ely Library welcomes Lucy Frazer MP to discuss the importance of digital inclusion work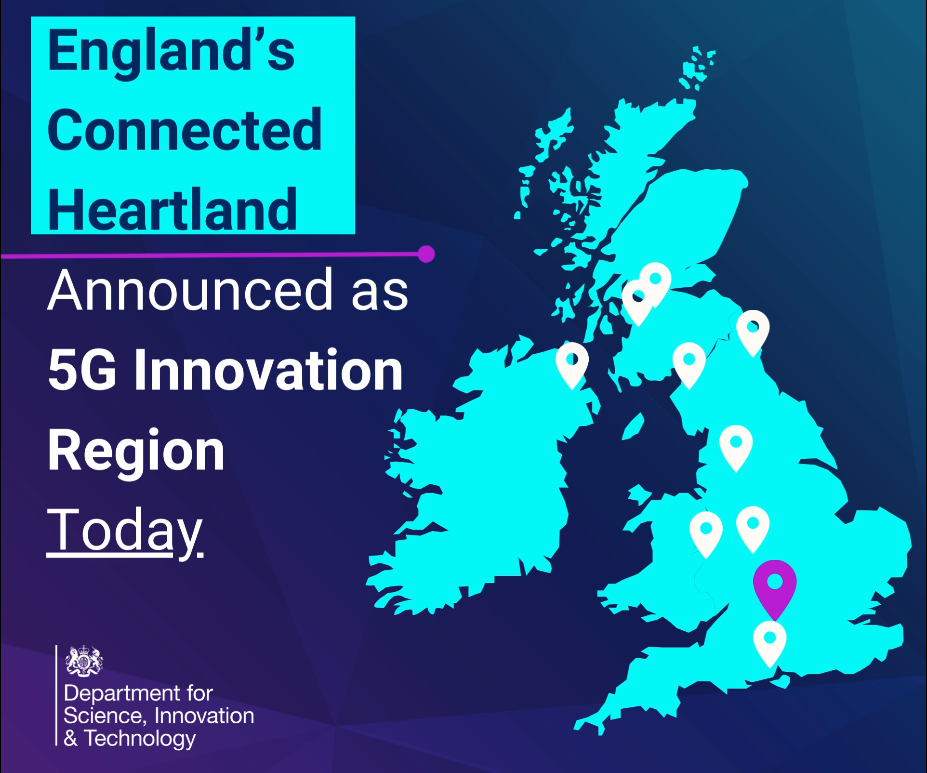 Cambridgeshire welcomes the news that England's Connected Heartland to benefit from major investment in 5G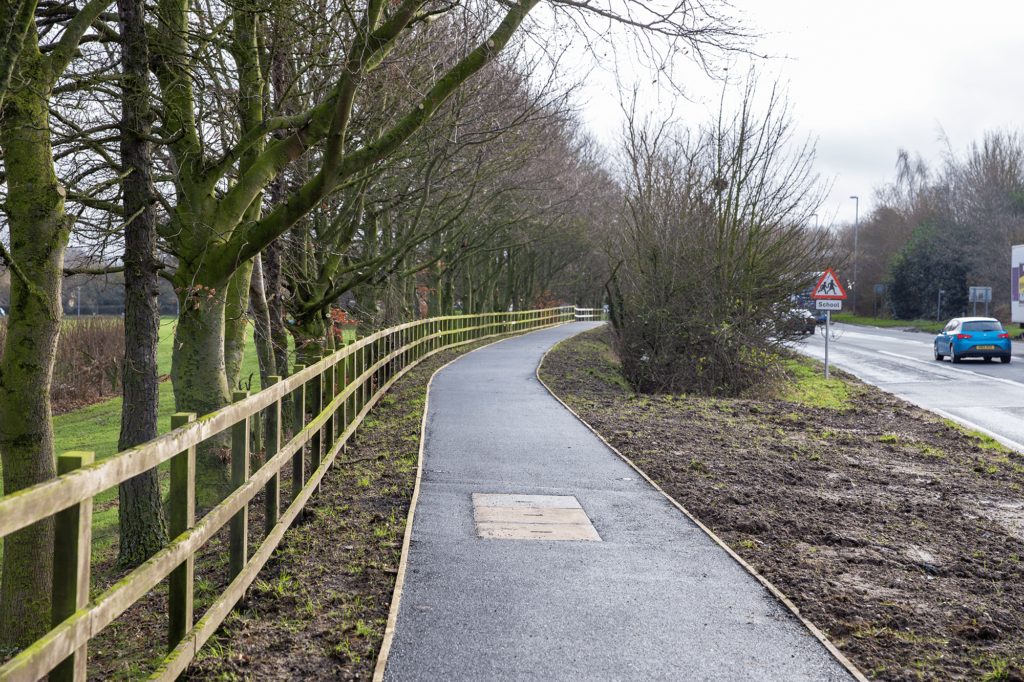 Fibre ducting helps to bring faster internet access for Cambridgeshire communities