Gigabit Broadband Voucher Scheme to be 'Topped-up' by Connecting Cambridgeshire to ensure rural areas don't miss out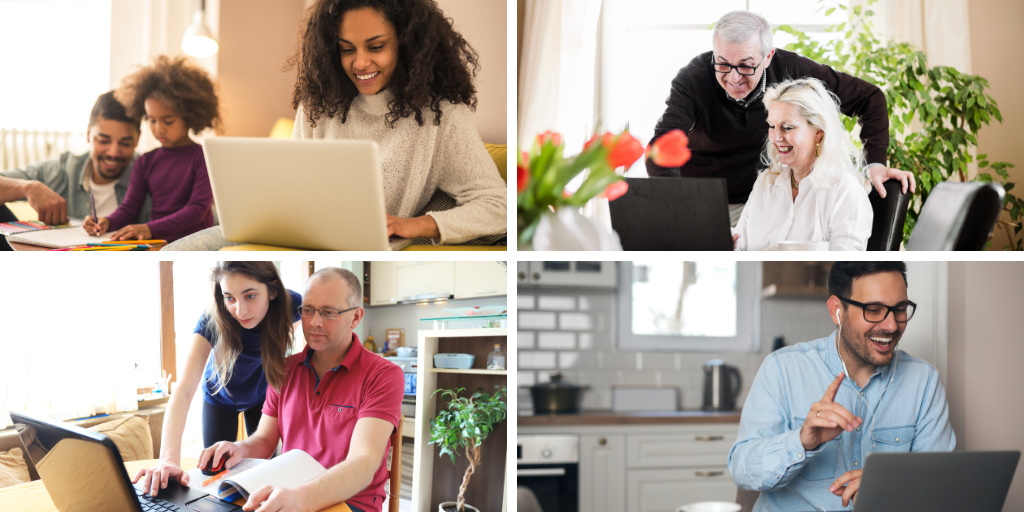 Residents and businesses in rural areas of Cambridgeshire and Peterborough are being urged to apply for government funding to benefit from the fastest and most reliable fibre connectivity – before the money runs out.
Connecting Cambridgeshire has secured £500,000 extra "top-up" funding from the Cambridgeshire and Peterborough Combined Authority to help premises with the slowest broadband cover the cost of installing new gigabit-capable connections that will more than double their speeds.
The Cambridgeshire and Peterborough voucher top-up funding is part of Connecting Cambridgeshire's Keeping Everyone Connected work, using digital connectivity to help businesses and communities to recover from Covid-19, and will be used to rollout fibre broadband to the hardest-to-reach areas.
Gigabit-capable means 1,000 megabits per second (1,000Mbps). Future-ready full fibre connections are faster, more reliable and cheaper to operate than traditional copper lines and provide a big leap forward in terms of speeds and reliability. Residents can choose to upgrade to 1,000Mbps or sign up to lower speed packages that match their requirements.
Groups of rural premises with broadband speeds of less than 100Mbps, can apply to the national Gigabit Broadband Voucher Scheme and pool vouchers worth up to £1,500 for homes and £3,500 for small to medium enterprises (SMEs) towards the cost of installing a new full fibre connection.
In addition, eligible rural properties getting less than 30Mbps will automatically receive a 'top up' to the voucher – offering an extra £1,500 per household or business towards the installation cost of gigabit-capable broadband. This means premises in group projects with the slowest speeds will get vouchers worth up to £3,000 per residential premise and up to £5,000 per business.
Group projects are when two or more residents or businesses get together to combine their vouchers towards the cost of connections. They will then be able to choose an internet package from a provider to suit their needs and budget.
The COVID-19 pandemic has shown how important it is for everyone to have access to reliable, fast broadband. Being digitally connected is vital for staying in touch with friends and loved ones and is key to being able to work from home, while also helping to stabilise local businesses.
Mayor of Cambridgeshire & Peterborough, James Palmer, said: "Businesses have had to adapt rapidly to working in very different ways with increasing reliance on digital technology, so all our residents need fast, reliable connectivity – wherever they are.
"Groups of rural premises – residents and businesses – are being urged to apply for Gigabit Broadband Vouchers. With our additional funding these can be worth up to £5,000 for businesses and £3,000 for households, to support the cost of installing new gigabit-capable connections that more than double broadband speeds."
Cllr Steve Count, Leader at Cambridgeshire County Council, said: "Because of the County Council's earlier investments almost 98% of premises in Cambridgeshire and Peterborough can now access superfast broadband with speeds of 24Mbps or higher which is already fantastic.
"With this extra top-up funding from the Combined Authority we can further extend the fibre rollout to our harder-to-reach rural areas to make sure no one is left behind. I would urge people to check if they are eligible and apply now before the money runs out."
Minister for Digital Infrastructure, Matt Warman, said: "As part of our efforts to level up the country, we want everyone to feel the benefits of gigabit internet speeds.
"It's encouraging to see Cambridgeshire and Peterborough putting extra cash behind our voucher scheme. We've already connected more than half a million homes and businesses and this additional funding will help us reach even more premises."
The deadline to apply for the scheme is 31 March 2021 unless funding runs out before then as money will be allocated on a first-come, first-served basis.
Find out more about the Gigabit Broadband Voucher Scheme (GBVS) and the top-up funding for Cambridgeshire and Peterborough on this page of our website.
To find out if they qualify and to apply, rural businesses and residents need to check their eligibility on the official GBVS website by using the postcode search which will then list active suppliers in the area. Premises that qualify for the top-up funding will automatically receive the top-up when the registered supplier applies for the rural voucher, so no separate application is required.
Read about the first Cambridgeshire group to use the rural vouchers to secure full fibre broadband.
Connecting Cambridgeshire welcomes interest from broadband suppliers considering investment in Cambridgeshire and Peterborough – please email contact@connectingcambridgeshire.co.uk.
Not in a rural area or want to know if you can upgrade to a fibre broadband package anyway? Visit www.connectingcambridgeshire.co.uk and use the postcode checker to see if you can get superfast broadband.
Related Posts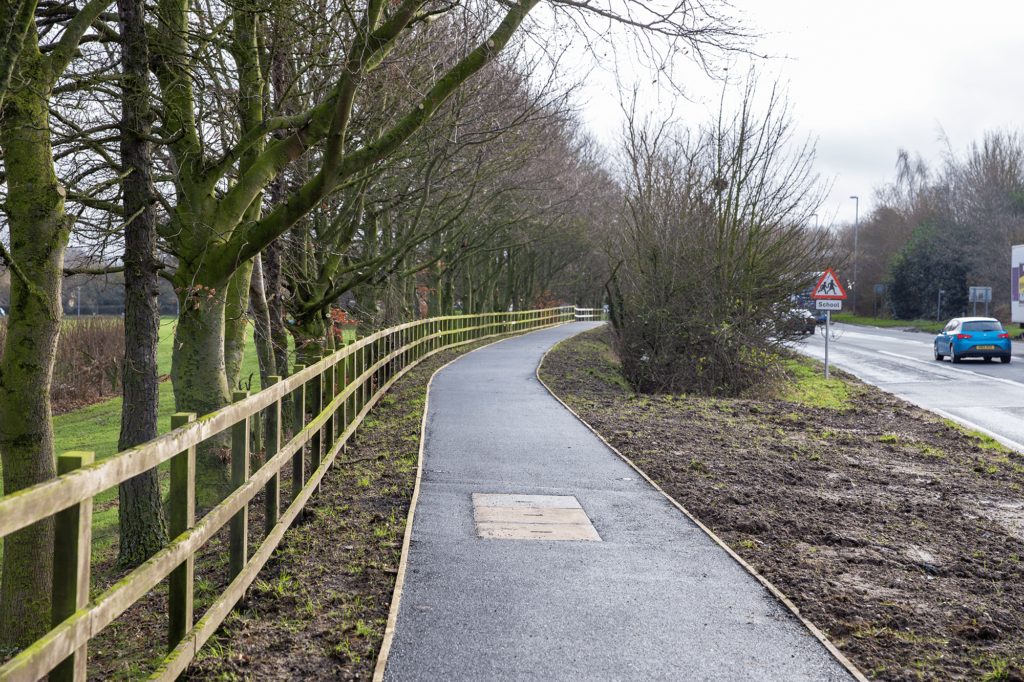 Fibre ducting helps to bring faster internet access for Cambridgeshire communities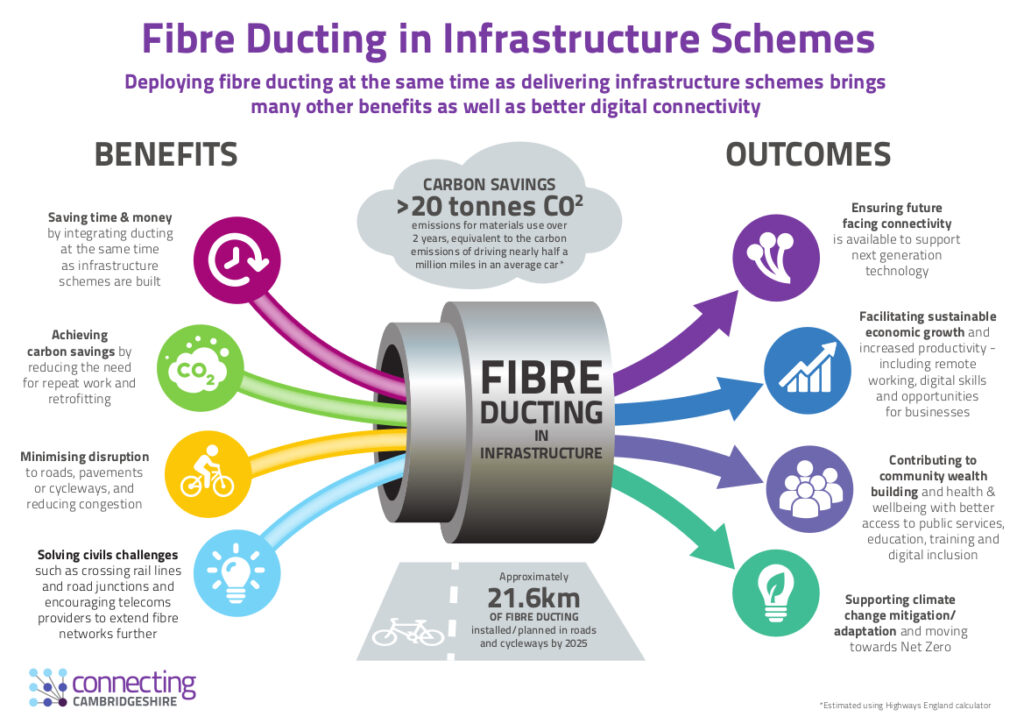 Speeding up digital delivery and saving carbon in Cambridgeshire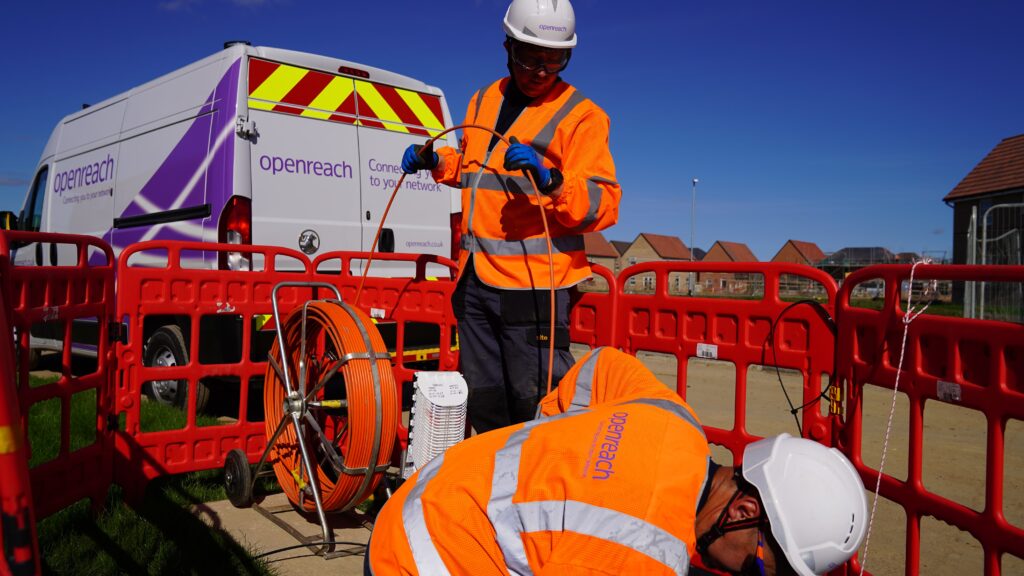 Thousands across St Ives and St Neots missing out on faster broadband