Are you eligible for the Rural Gigabit Broadband Voucher Scheme?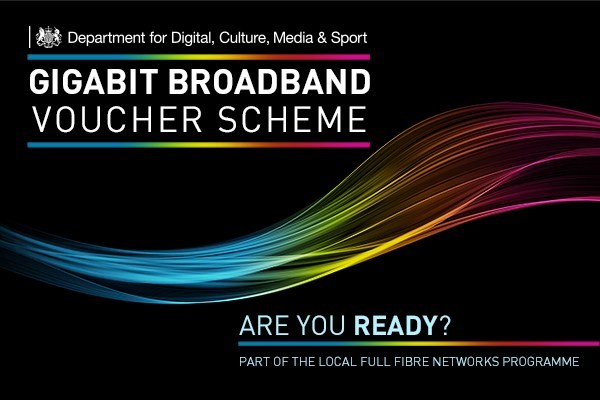 The Government's Gigabit Broadband Voucher Scheme is approaching the end of the first wave of £67m funding so is expected to close to new applications soon. However the Rural Gigabit Connectivity Voucher Scheme is continuing and will remain open for new applications until March 2021 (or until the £200m funding runs out).
To date, 218 small and medium sized businesses (SMEs) in Cambridgeshire and Peterborough have applied for vouchers totalling over £540,000 towards the cost of installing full fibre gigabit-capable (100 Mbps+) broadband through the Gigabit Voucher Schemes.
Rural Gigabit Vouchers are available to help eligible homes and businesses in the hardest-to-reach areas install a full fibre connection to their premises as part of a group project.
Rural premises with broadband speeds of less than 100Mbps can pool the vouchers worth up to £3,500 for each SME and up to £1,500 per residential premise to support the cost of installing new gigabit-capable connections that more than double their broadband speeds.
Read about the first Cambridgeshire group to use the Rural Gigabit Vouchers to secure full fibre broadband as part of a Community Fibre Partnership with Openreach.
Use the Connecting Cambridgeshire postcode checker to see if you can get superfast broadband, and find out about Rural Gigabit Vouchers and Community Fibre Partnerships, or check whether you are eligible for a Rural Gigabit Voucher by looking up your postcode in the Gigabit Voucher postcode search.
Connecting Cambridgeshire would like to hear from groups interested in applying for this scheme. If you have any queries please email contact@connectingcambridgeshire.co.uk.
Related Posts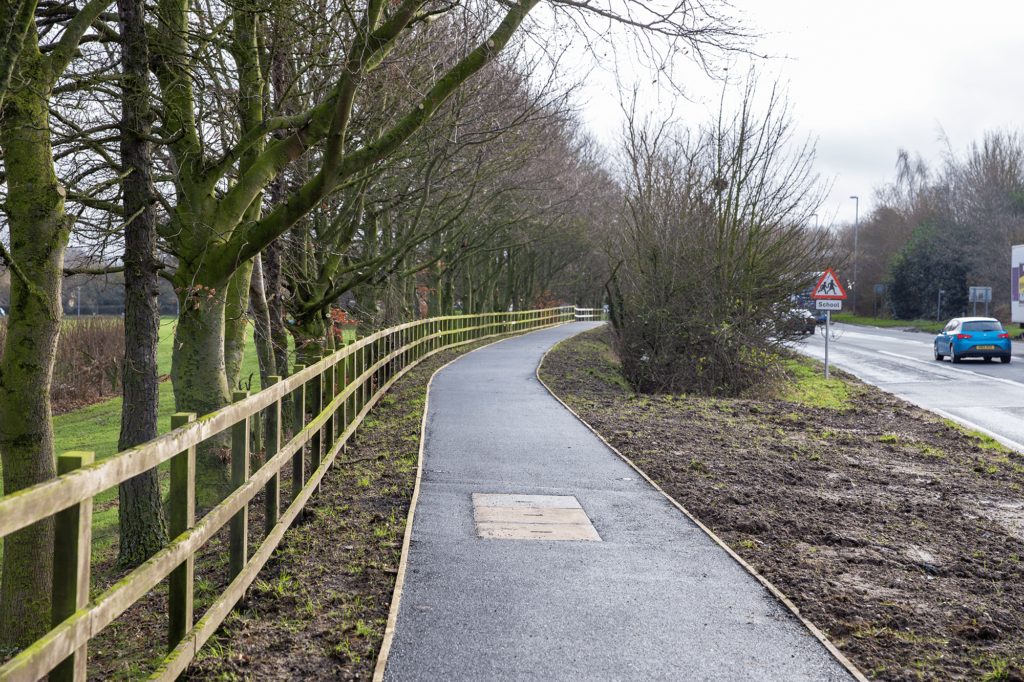 Fibre ducting helps to bring faster internet access for Cambridgeshire communities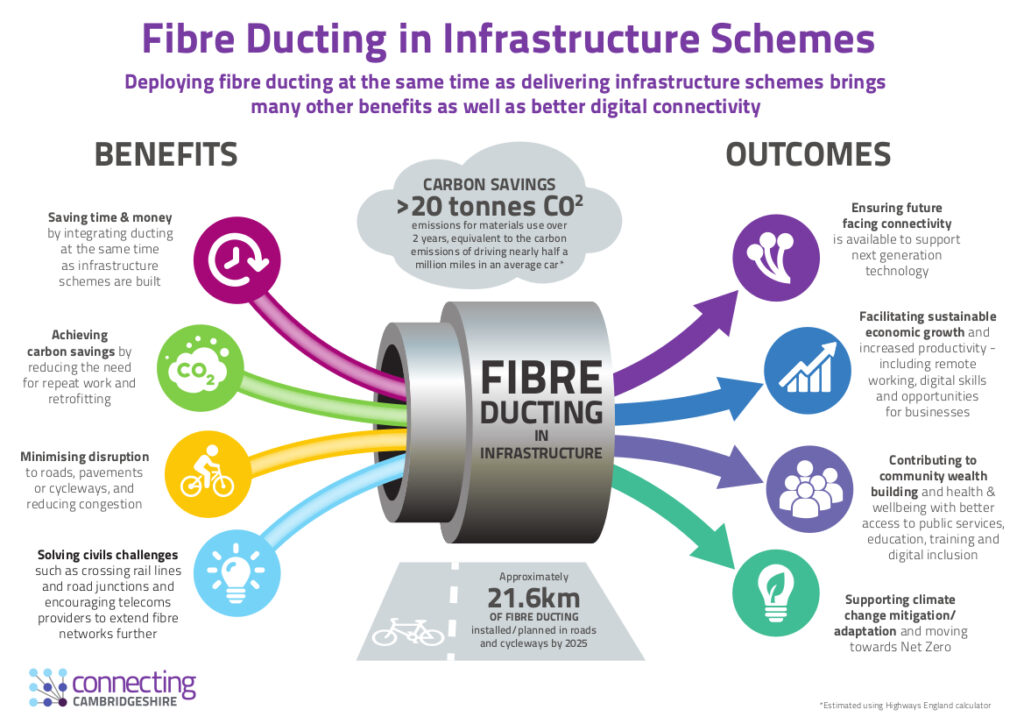 Speeding up digital delivery and saving carbon in Cambridgeshire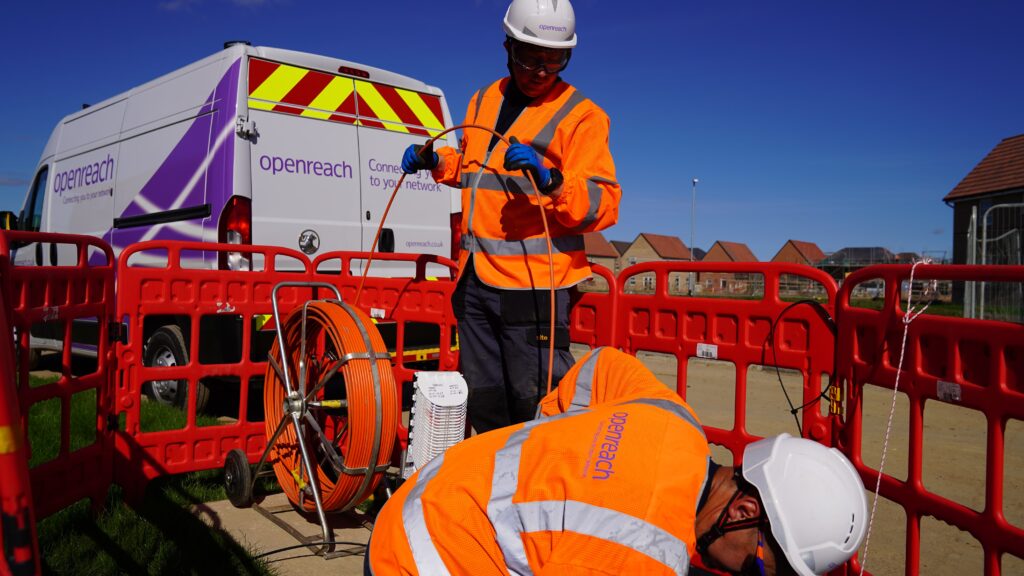 Thousands across St Ives and St Neots missing out on faster broadband