Smart Cambridge launches smart journey planning tools using real-time data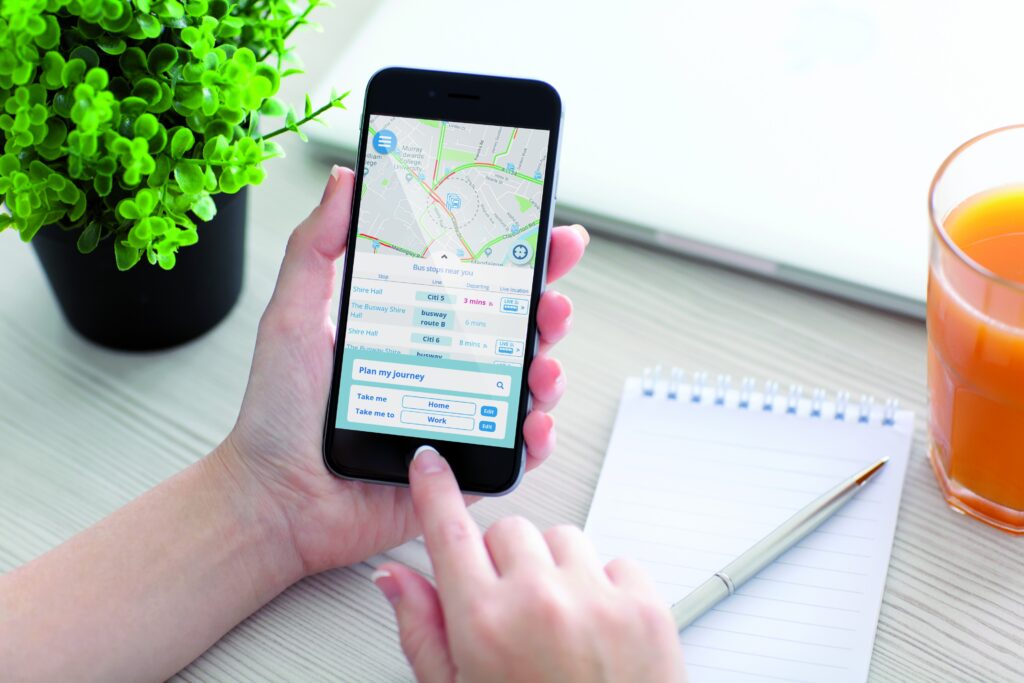 A new mobile travel app and smart wayfinding screens are being launched in Cambridge today (20 June) by Smart Cambridge to help residents, commuters and visitors plan their journeys around the city.
The innovative journey planning tools using 'real-time' data are being developed by Smart Cambridge – led by Cambridgeshire County Council and partly-funded by the Greater Cambridge Partnership – to encourage people to travel more sustainably.
Free to download to smart phones, the new MotionMap travel app brings together 'real-time' and local timetable information to more accurately predict travel times and suggest the best routes using a mix of buses, trains, walking and cycling.
Developed with Cambridge-based company Building Intellect, the MotionMap app also has a carbon counter, and will be refined using feedback from users. More than 300 people are already using the app and their user experience will inform future improvements.
Smart screens showing the latest travel updates and useful visitor information are also being trialled at key transport interchanges to make it easier for people to find their way around the city.
The city's first digital wayfinding screens will be officially launched outside Cambridge Station today providing much-needed signposting, travel times and useful information, with more screens coming to Trumpington Park & Ride site over the summer.
Smart Panel lobby screens are also going up in the foyers of public buildings and large employers, including Cambridgeshire County Council's Shire Hall and AstraZeneca's Academy House offices, offering specific travel and other information for staff and visitors.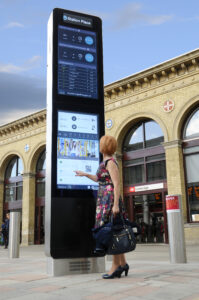 Welcoming the launch of the new smart journey planning tools, Cllr Lewis Herbert, Leader of Cambridge City Council and Interim Chair of the Greater Cambridge Partnership, said:
"I am delighted to be launching our brand new Cambridge smart journey app today, giving people travelling into and around our great city live updates on the best public transport, cycling and walking journey options to get to their destination, advice that will also help us reduce congestion.
"The new app and screens at the station and other city locations will be further developed and the data expanded, but we want these tools in use now – so residents, commuters and visitors can test them out and tell us how they can be made even better.
"Cambridge recently won the accolade of being one of Britain's top ten smart cities, and this is yet another Smart Cambridge project contributing to keep us at the top, by using data and emerging technology to help people and the city tackle our massive congestion challenge and cut vehicle pollution."
The app and screens are all using real-time travel and other transport data collated through the Intelligent City Platform (iCP) and LoRa network, developed by the University of Cambridge, together with other data sources such as Google Transit, Twitter feeds and weather reports.
Bus and train times, traffic monitors, air quality readings, and cycle sensors are just some of the thousands of pieces of data being processed and analysed daily to predict traffic movements and provide real-time information.
To mark the launch, Smart Cambridge has invited leading business, academic, local government, smart city and technology representatives from across the region to an event hosted by Cambridge's newest hotel The Tamburlaine, which is close to Cambridge Station.
Paul Wilkinson, Greater Anglia's Integrated Transport Manager, said:
"We're keen to help our customers with their journeys to and from stations whether it be by bus, bike, car or on foot. We very much welcome this new facility at Cambridge station, which is the busiest on our network. Thousands of people arrive at Cambridge every day by train, and this will definitely make their lives a little easier."
Dr Andy Williams, Vice President Cambridge Strategy & Operations, AstraZeneca, said: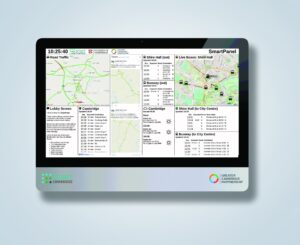 "Smart cities are developing fast across the globe. Cambridge's adoption of digital journey planning tools is an important step for the city. We know it is hard to break travel habits. Access to precise and up to the minute information will help drive behaviour change for residents and commuters. For AstraZeneca, headquartered in Cambridge since 2016 and with a community of over 2,500 staff based here, this development supports our travel plans for staff, which are underpinned by encouraging sustainable choices. By piloting Smart Panel lobby screens at some of our sites, we are delighted to be early adopters of this technology."
Ian Sandison, CEO of Cambridge Business Improvement District (BID) said:
"This revolutionary App and the Smart Screens interface perfectly with Cambridge's global reputation as a leading centre of Technology. Any App which can help residents, commuters and visitors travel in and around our city more easily is to be warmly welcomed – and the fact that it additionally encourages sustainable travel within our congested city is a huge plus."
 Jeremy Hopkins, Manager of The Tamburlaine, said:
"We are delighted to be hosting this high profile event for Smart Cambridge and welcome the new travel app and digital wayfinding screens, which will be very helpful for our hotel guests who come from all over the world to visit Cambridge and encourage them to use public transport where possible."
Sven Topel, Chief Executive at Brookgate, CB1 developers, said:
"These smart screens are a great addition to Station Square, allowing both residents and visitors to plan their onward journey at the station using real time data on free and easy-to-use technology. Introducing these digital journey planning tools positions Cambridge as one of the UK's tech-enabled cities and helps to cement CB1's growing reputation as the city's Central Business District. The ongoing development of the CB1 estate continues to improve the arrival experience into Cambridge and this new technology will further update and enhance the city's gateway."
Why not give the new app a try and feedback what you think? Search for MotionMap (one word) in the app stores to download it for free, click on Cambridge and get started. There is also a feedback facility on the wayfinding screens at Cambridge Station.
View a short Smart Cambridge film about the app and smart screens and find out more at connectingcambridgeshire.co.uk/smartcamb
Related Posts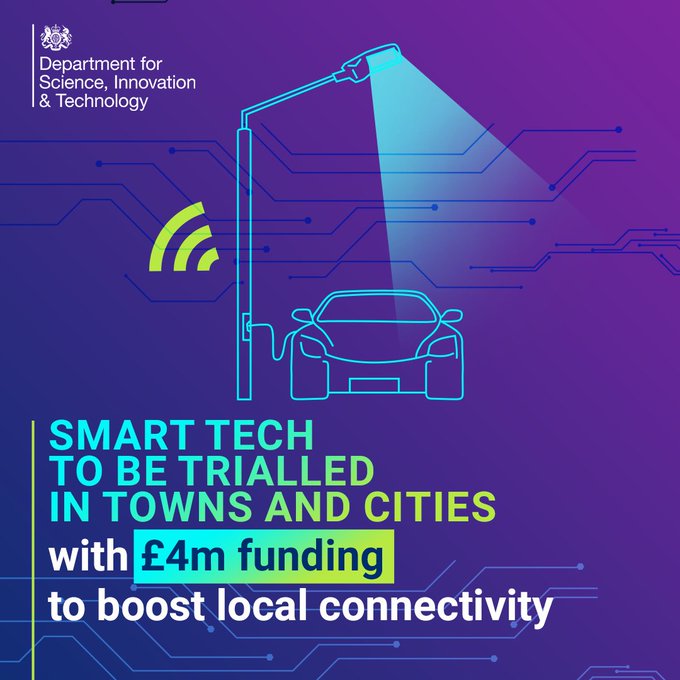 Connecting Cambridgeshire secures £220K funding from Smart Infrastructure Pilots Programme competition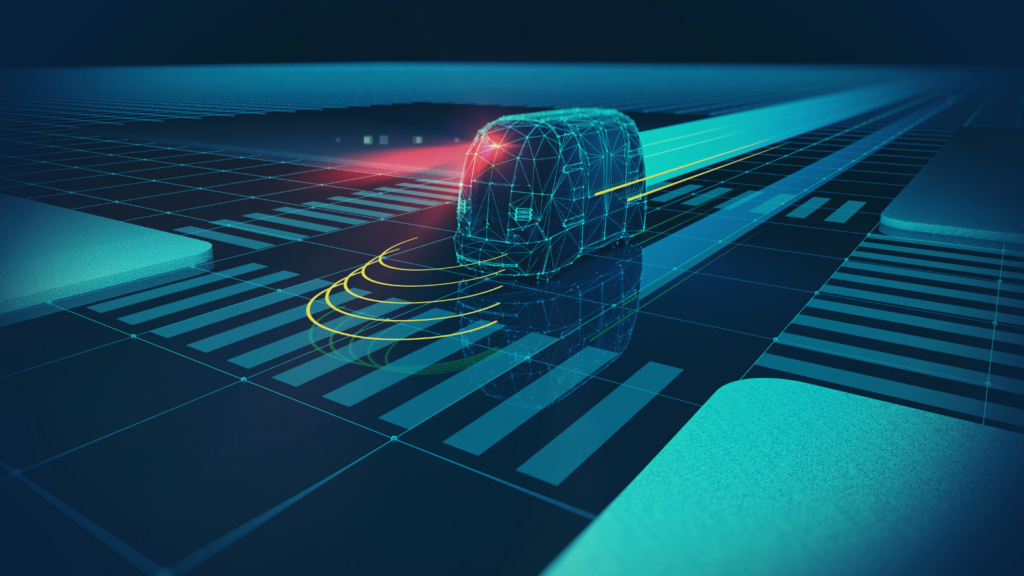 Public and private sector unite to research self-driving vehicles in Cambridge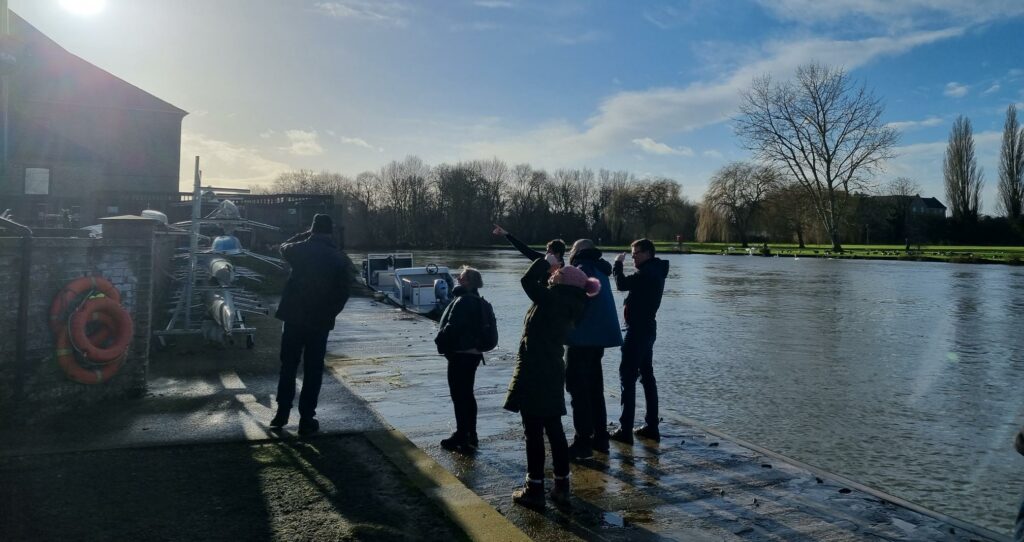 Pilot project using smart technology to trial early flood risk notifications launched in St Neots