Cambridge wins £3.2million to develop one of the first autonomous shuttle services in the UK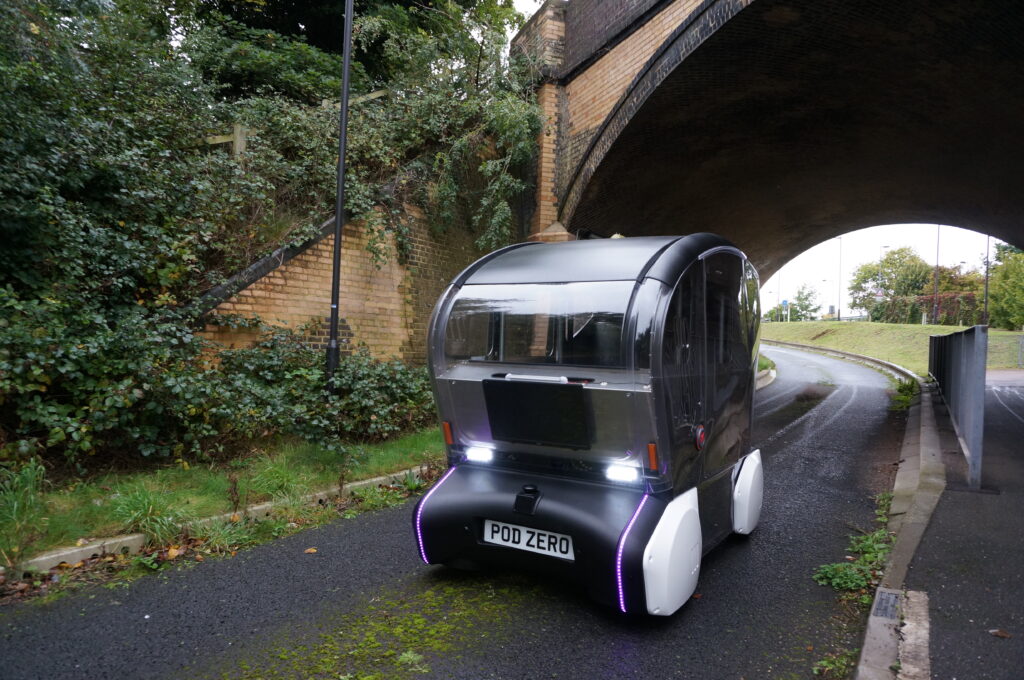 Cambridge is on track to be the first city in the UK to have a ground-breaking autonomous shuttle service as part of its public transport network, after a successful bid for £3.2milllion of Government funding to develop trial vehicles.
Smart Cambridge, led by Cambridgeshire County Council, and the Greater Cambridge Partnership have secured the multi-million grant from the Centre of Connected and Autonomous Vehicles (CCAV), delivered by Innovate UK, the Government's innovation agency.
The successful bid came as a result of pioneering feasibility studies commissioned and funded by the Greater Cambridge Partnership (GCP) working with the University of Cambridge, as part of the GCP's mission to find innovative solutions to improve the area's transport networks.
The autonomous vehicles will be developed by Coventry-based engineering firm Aurrigo, the autonomous vehicle division of RDM Group, which, at the GCP and Smart Cambridge's invitation, ran a trial with an autonomous four-seater 'pod' in Cambridge last year.
The funding will be used to build and trial six 10-15-seater self-driving shuttles to operate on the southern section of the existing guided busway, initially for an out-of-hours service, when ordinary buses aren't running.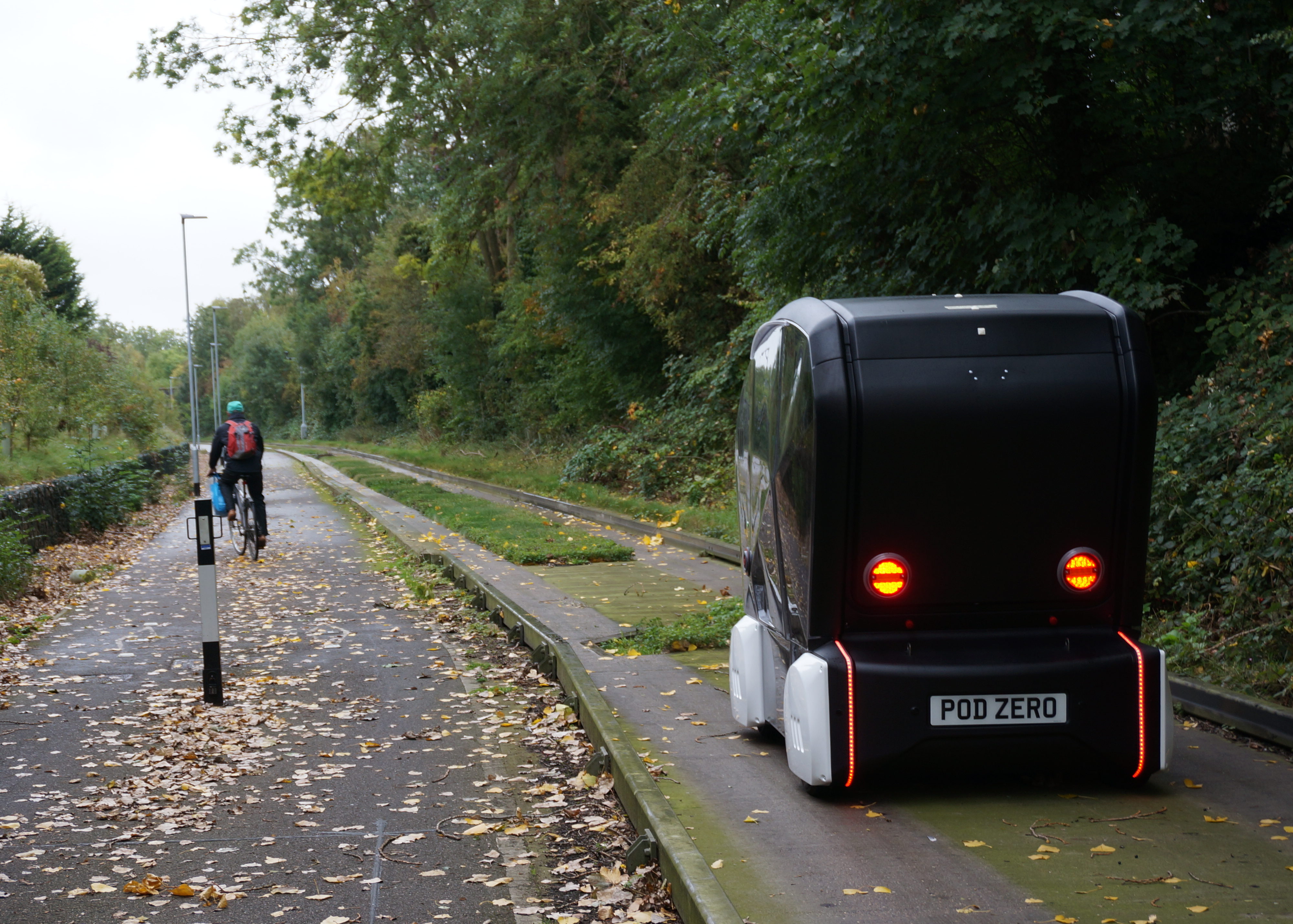 The guided busway is segregated from general traffic and therefore offers a unique opportunity to trial autonomous vehicles running past major residential and employment sites.
The trial will pave the way for an autonomous shuttle service that will run in the early mornings, late evenings and during the weekends, filling the current void for shift workers, revellers and weekend shoppers.
The initial service will run between Trumpington Park and Ride and Cambridge Station, via the strategically important Cambridge Biomedical Campus site including Addenbrooke's and Papworth Hospital and leading life science companies such as Astra Zeneca.
If successful, self-driving vehicles could then be rolled-out elsewhere round Greater Cambridge, for example to link some of the science and business campuses to each other or to rural travel hubs.
The project is due to get underway later this year, with the prototype vehicles being tested in late summer 2019, and the first passengers stepping on board in summer 2020.
The significant second round CCAV-3 award was announced yesterday (Sunday 25 February) by Richard Harrington, Parliamentary Under Secretary of State at the Department for Business, Energy and Industrial Strategy, who said:
"Through these competitions, we are offering innovative businesses support to take their projects to the next level and help them achieve commercial success. The projects that we are nurturing mean that we are a step closer to securing our place as a world leader in self-driving vehicles. "This significant investment is a mark of the innovation that is at the heart of our modern Industrial Strategy. The development of new technologies is a cornerstone of the UK's world-class science and research and will ensure that we deliver a Britain fit for the future by creating jobs and the skills needed to succeed."
Innovate UK Chief Executive Ruth McKernan, said:
"The quality and commercial potential of these successful projects demonstrate how UK businesses are developing pioneering connected and autonomous vehicle technologies. The impact will benefit our thriving automotive industry and the economy as a whole."
Cllr Francis Burkitt, Chair of the Greater Cambridge Partnership, said:
"One of the GCP's core missions is to develop and bring cutting-edge transport technology to Greater Cambridge, within the scope of the Mayor and Combined Authority's overall transport strategy and vision, so our region can lead the way in creating a set of 21st Century public transport options for our residents to use, and to help our businesses grow.
"Mid-sized self-driving shuttles running over relatively short distances could be a key part of that, especially as they could whizz back and forwards in the early mornings, late evenings, throughout the night and at weekends, when other forms of public transport are less active.
"The first trial was last year, and it's very exciting that we can now move forward to further work on developing the shuttles. In time, I hope we can consider rolling them out elsewhere in the City and South Cambridgeshire, where the strategy supports that."
Aurrigo will now design and manufacture a larger version of its four passenger self driving pods to suit the location and customer needs, with the 'autonomous shuttles' able to accommodate wheelchairs, mobility scooters and bicycles.
Dr Richard Fairchild, Director of Autonomous Mobility Programmes at Aurrigo, said:
"We are really excited to have won this funding from CCAV enabling us to work with Cambridgeshire County Council, Smart Cambridge and the Greater Cambridge Partnership to bring autonomous vehicles to Cambridge, creating a service that will actually benefit residents, as well as showcasing the UK as leaders in the design and engineering of autonomous technology. We are a growing company and this project will create up to five jobs in Cambridge to support the trial, with potential for more in future."
Dr Andy Williams, Vice President Cambridge Strategy & Operations, AstraZeneca, said:
"Cambridge is known worldwide as a centre for pioneering research and innovation and should play a key role in developing newer technologies that foster a more sustainable future for this growing city.
"AstraZeneca fully support this trial of Autonomous Vehicles as an opportunity to transform the way that public transport works – by operating when people want to travel – in the way that fits with modern work and lifestyles. I am sure this initiative will be welcomed by both business and the wider community in the local area."
Malcolm Lowe-Lauri, Executive Director of Cambridge University Health Partners and one of the leading members of Cambridge Biomedical Campus, said:
"The Cambridge Biomedical Campus has helped establish the city as the capital of UK life science and is a key driver for the country's economy. We have over 17,000 people currently working here – a figure which is set to grow with the arrival of Abcam, Royal Papworth Hospital, AstraZeneca and others later this year so we know we need to find new and sustainable ways of getting people to and from the site.
"The trial of the Autonomous Vehicles is an exciting and innovative way of meeting this challenge and along with other projects such as Cambridge South railway station will help staff, visitors and residents travel in and around the city."
Related Posts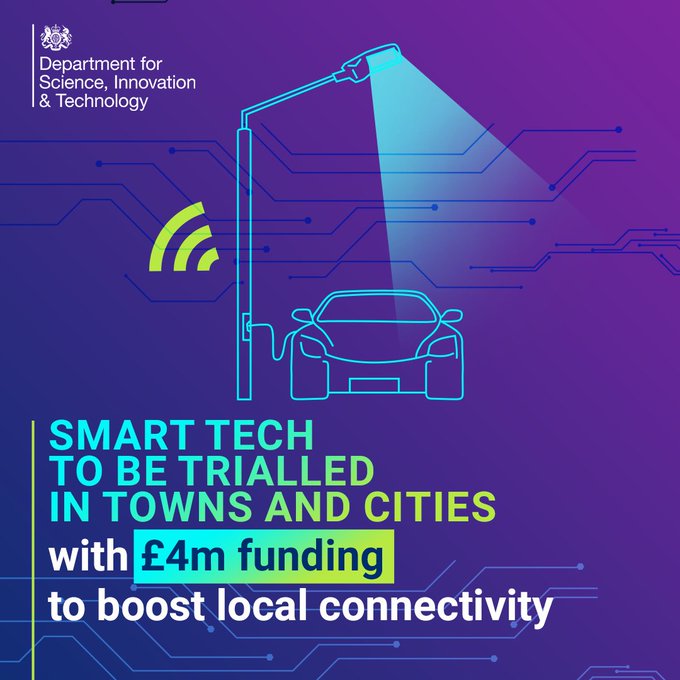 Connecting Cambridgeshire secures £220K funding from Smart Infrastructure Pilots Programme competition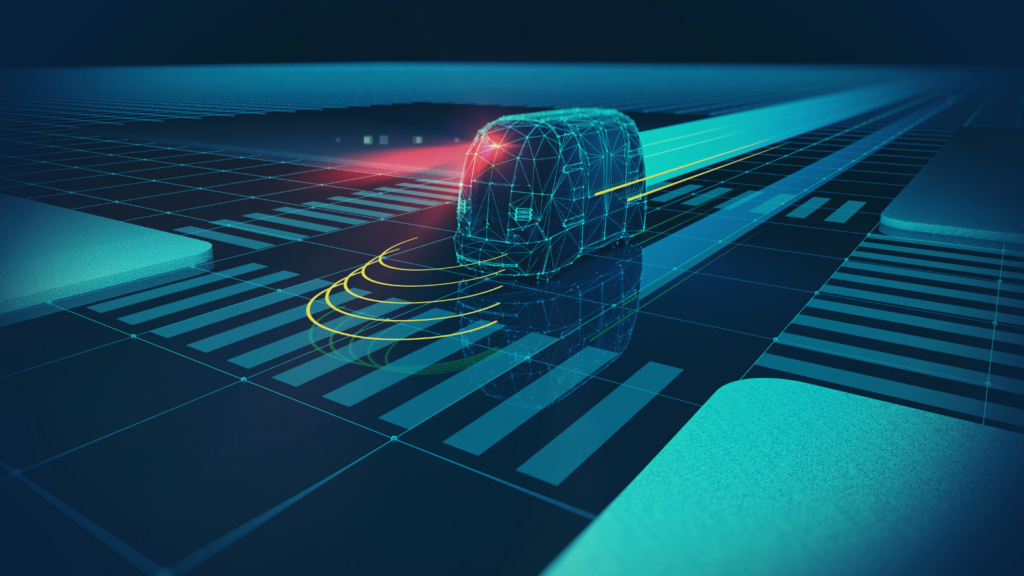 Public and private sector unite to research self-driving vehicles in Cambridge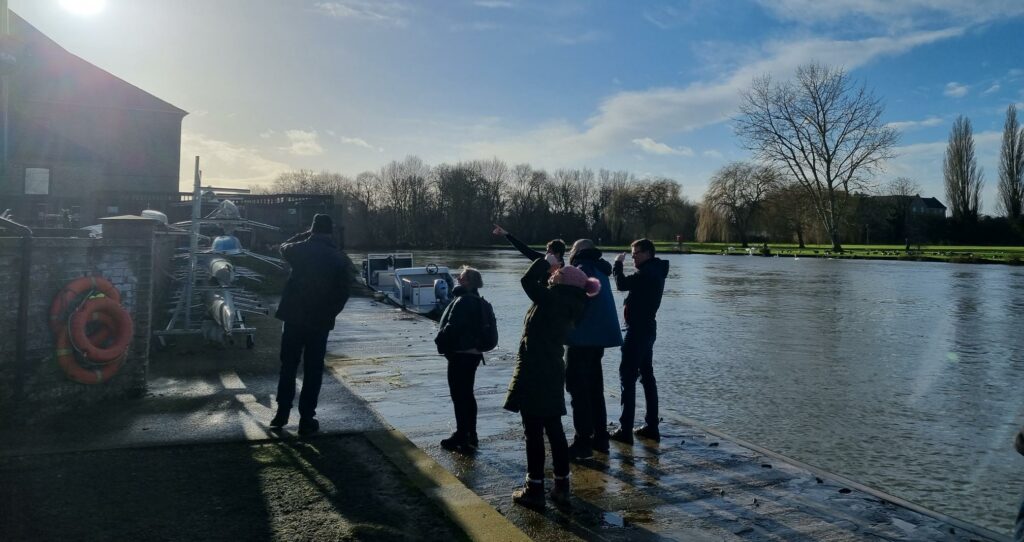 Pilot project using smart technology to trial early flood risk notifications launched in St Neots