Smart technology to help transform public transport in Greater Cambridge
Pioneering research reports exploring how 'smart' technology could be used to make travel easier and reduce congestion in the Greater Cambridge area and beyond, have been published 3rd July 2017.
Smart Cambridge and academics at the University of Cambridge have published the findings of three feasibility studies looking at how 'intelligent mobility' – including autonomous (driverless) vehicles and 'smart' ticketing – could help to transform public transport across the region.
The reports have been commissioned by the Greater Cambridge Partnership (formerly City Deal) with the support of business and academic member group Cambridge Ahead to gather technical expertise and evidence to inform future investment decisions.
They include:
– a ground-breaking concept for an Affordable Very Rapid Transit (AVRT) system for Cambridge and the wider region, which could transport people across the city and beyond in minutes;
– the potential for trialling Autonomous Vehicles on the Guided Busway to provide 'out of hours' services;
– and scope for smoother journeys with Integrated Ticketing using online and cashless payments.
The research is part of on-going work by the Greater Cambridge Partnership (GCP) to find future-proof transport solutions that will reduce traffic congestion, parking and pollution problems for Cambridge and the wider region. It follows the GCP's public consultation last autumn, which showed people in Greater Cambridge want to see long-term, innovative solutions that can help to tackle the issues that affect their everyday lives.
Councillor Francis Burkitt, Vice-chair of the Greater Cambridge Partnership, said:
"We know people living and working in Greater Cambridge are looking to us to come up with innovative and affordable, evidence-based transport solutions that will have a real impact on their lives.

"I welcome these studies, which include some exciting and potentially revolutionary first steps towards developing more intelligent mobility for Greater Cambridge through our Smart Cambridge programme. The findings will be used to support ongoing research and help the Greater Cambridge Partnership to make informed choices for major investments in innovative transport solutions that will benefit the whole region."
Alex Plant, a Board Member of Cambridge Ahead, who helped to initiate the AVRT study, said: "
We are keen to explore affordable, practicable but transformative solutions that can help solve Greater Cambridge's transport challenges and support economic growth in and around the city now and in the future.

"As the University of Cambridge was already investigating innovative transport systems to link its own sites, we suggested that this be expanded to consider a rapid transit system with autonomous vehicles as a solution for the whole of Cambridge and beyond. We have been delighted to support the project thus far and hope the report published today proves a useful part of the evidence base to enable the right choices to be made soon on the most viable and appropriate transport solution for our fast-growing city region."
 The technical reports are available on the Smart Cambridge website Resources section for members of the public and third parties to view.
Key findings from the reports include:
Affordable Very Rapid Transit (AVRT) (Vol. 1 and Vol. 2) Professor John Miles and his team at the University of Cambridge have researched the costs and practicability of an AVRT system, which could transport thousands of people across and under the city in minutes in future.
The radical public transport system proposes battery-powered autonomous (i.e. driverless) shuttle vehicles running mainly over-ground on segregated routes with some tunnelled sections under the city centre. Radial routes from a central underground interchange would link with interchanges outside the city and integrate with other public transport services – buses, bikes and trains – supported by a travel app to help passengers plan their journeys.
Co-funded by the Greater Cambridge Partnership and Cambridge Ahead, the final report concludes that a low-cost AVRT system could be an affordable, dependable and attractive low-carbon solution for Greater Cambridge. The design of the system would minimise disruption and preserve the ability to be flexible to changing patterns of demand in future. It could also showcase a radical transit solution for smaller cities that could lead the way for others in the UK and abroad.
The next step could be to work with other smart cities to obtain funding to build and demonstrate a prototype AVRT shuttle vehicle.
Autonomous vehicles on the Guided Busway Professor Miles has also led research at the University of Cambridge which found that the Busway would be the perfect environment to trial autonomous (i.e. driverless) vehicles because it is segregated from road traffic and could provide a useful 'out of hours' service when there are no buses running.
The findings have supported a successful bid for £250k from Innovate UK and partners for new feasibility studies into potential driverless shuttle services to link the city's research campuses with the rail stations and Park & Ride carparks, and will be used to seek further funding to run demonstrator trails on the Busway.
Integrated 'smart' ticketing Transport consultants Arup investigated how more people might be encouraged to use public transport if they could use a single ticket, which could be bought online or cashless to cover their journey.
The findings showed that travellers in Greater Cambridge have more ticketing options than other parts of the country including smart cards, season tickets, mobile apps and online sales. Contactless ticket payment is already being rolled out and sales of PlusBus combined rail and bus tickets are second highest in the country.
Fully integrated ticketing solutions using new technology are still some way off due to economies of scale, but could be introduced county-wide in future by linking to regional or national systems such as TfL (Transport for London).
Related Posts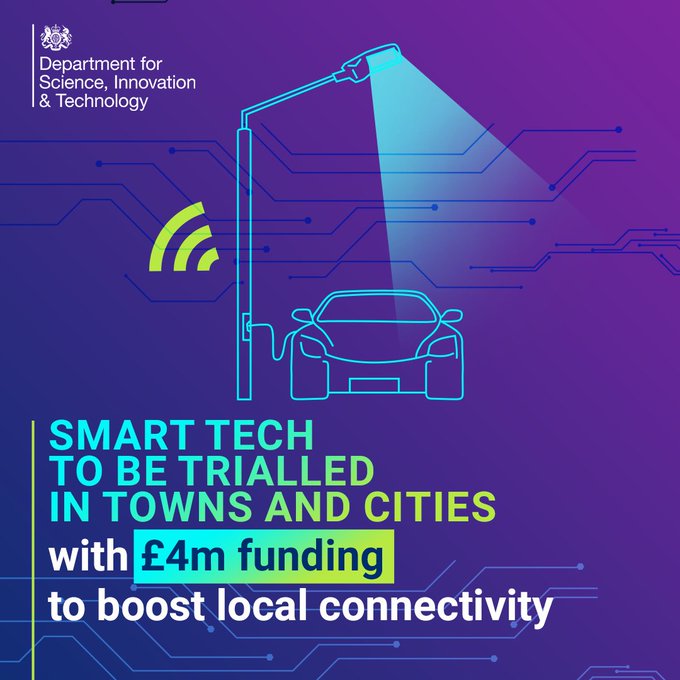 Connecting Cambridgeshire secures £220K funding from Smart Infrastructure Pilots Programme competition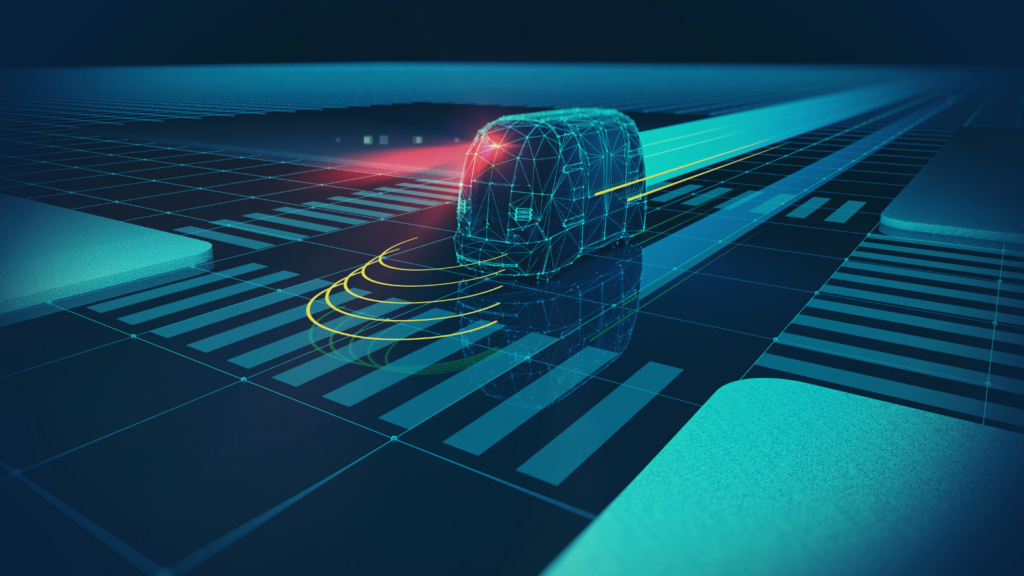 Public and private sector unite to research self-driving vehicles in Cambridge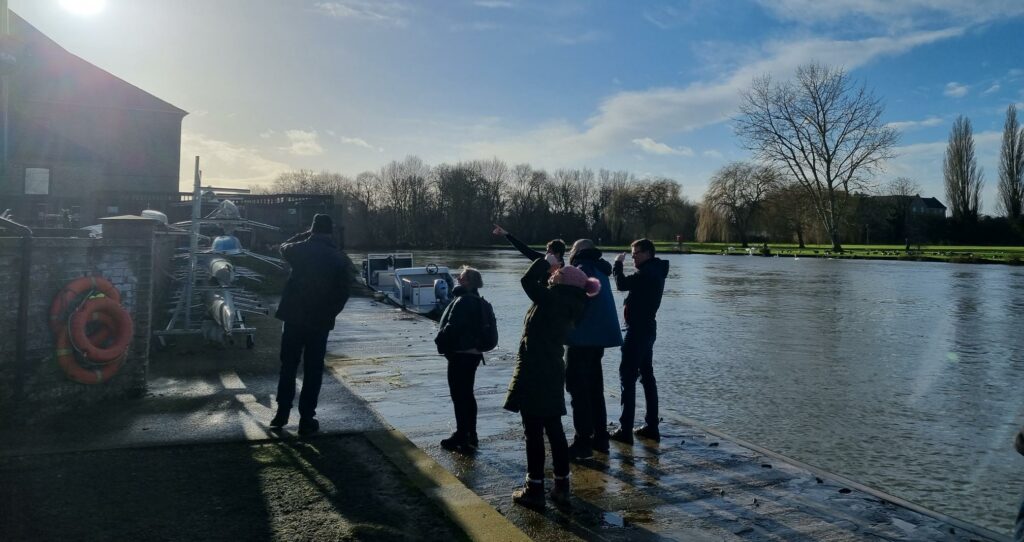 Pilot project using smart technology to trial early flood risk notifications launched in St Neots