Digital Economy Minister pays tribute to rapid roll-out of Cambridgeshire superfast broadband partnership
Connecting Cambridgeshire reaches 30,000 premises milestone
Digital Economy Minister Ed Vaizey today hailed the progress of the Connecting Cambridgeshire partnership, which has already made high-speed fibre broadband available to more than 30,000 homes and businesses in rural parts of the county.
During a fact-finding visit to the county today, the Minister heard how the programme had achieved the significant milestone just 34 weeks after the first green roadside cabinets went live.
To date, 150 new fibre cabinets have been installed in over 50 communities across Cambridgeshire and Peterborough, giving thousands of people access to high speed fibre broadband, with many more to come over the next year.
Digital Economy Minister Ed Vaizey said: "I congratulate Connecting Cambridgeshire on their excellent progress to date. I'm delighted to hear that 30,000 homes and business in the county have joined more than a million others around the UK who are already benefiting from the Government's UK rollout."
The visit took place today as the Government announced that more than 1 million UK homes and businesses now have access to superfast broadband as a result of the UK wide rollout. The rate at which superfast technology is being rolled out under the programme is rapidly accelerating. An estimated 30,000 to 40,000 UK premises are now gaining access every week and the programme will extend superfast broadband to 95 per cent of the UK by 2017.
After visiting the rural village of Spaldwick, where over a third of residents have upgraded to superfast broadband, the Minister will join celebrations at Willingham with Bill Murphy, managing director of next generation access for BT; Kim Mears, next generation access director for BT's local network business, Openreach; local councillors and Connecting Cambridgeshire programme partners.
Connecting Cambridgeshire will also announce today an award of £75,000 extra Government funding to help more women start or grow their own businesses by getting online and taking advantage of faster broadband with the support of women's business networks.
The fibre broadband roll-out has already reached a third of its target to bring faster broadband access to more than 90,000 properties across the county, which would not otherwise be able to get it, by the end of 2015.
Launched last November, the phased roll-out is surging ahead with some areas going live earlier than scheduled and another 50 cabinets due to go live by the end of September 2014 with many more to come as the roll-out gathers pace.
Connecting Cambridgeshire is working with BT and the Government body Broadband Delivery UK (BDUK) to roll-out the new broadband network in the most cost effective way to ensure maximum coverage for Cambridgeshire and Peterborough.
Openreach engineers are working around the clock to extend the network by laying hundreds of miles of fibre cables, upgrading exchanges, connecting new cabinets and overcoming highways challenges, such as crossing the A14.
Connecting Cambridgeshire is also ensuring that businesses can make the most of faster connections and digital technology to boost the local economy.
More than 500 small businesses have already applied for connection vouchers and grants up to £4,000, plus free advice through the programme's Destination Digital business support project, which runs until March 2015. Further details are available at www.destinationdigital.info
The £75,000 Women and Broadband Challenge Fund award will provide practical help for up to 1500 women to improve their digital skills, grow or set up businesses, and gain support from existing women's business networks.
The six-month programme will be launched at a women's business network event in September 2014. Further details and an online resources pack of useful information, events and contacts for women in business across the county will be available at www.destinationdigital.info
The Connecting Cambridgeshire programme is also improving public Wi-Fi and mobile coverage across the county and recently launched a year-long trial of free Wi-Fi in central Cambridge in partnership with the University of Cambridge.
Councillor Mac McGuire, Deputy Leader of Cambridgeshire County Council, which is leading the Connecting Cambridgeshire programme, said:
"It is a significant milestone that the Connecting Cambridgeshire superfast roll-out has reached 30,000 premises in just over eight months. The programme is making fantastic progress and we're already seeing the huge difference that faster connectivity makes to busy households and rural businesses.
"Faster broadband is helping to boost our economy, allowing our businesses to compete and create jobs. It also makes it far easier for residents to access vital services and keep in touch in a digital world.
"We realise there are still a lot of people waiting for better broadband and we want to reassure them that it's on the way. This is a challenging engineering project, however we are on track to make Cambridgeshire one of the best connected counties in the country by the end of next year."
Bill Murphy, Managing Director of Next Generation Access for BT, said: Getting fibre to rural areas is difficult, and often complex, work but we are making great progress. Our engineers have been working incredibly hard rolling out fibre broadband to thousands of Cambridgeshire homes and businesses.
"Fibre broadband provides fast, strong and reliable connections and will boost the local economy, helping to create and protect local jobs. It will be of enormous benefit to businesses which can use the faster speeds to improve their competitiveness both within the UK and abroad."
The roll-out is being closely supported by more than 120 Broadband Champions across the county, who are keeping their communities informed and helping people to upgrade to fibre broadband when it arrives.
Mark Heath, Broadband Champion for the Cambridgeshire village of Spaldwick, which recently went live, said: "I've been helping villagers for many years with their broadband problems, and the arrival of superfast broadband is a fantastic development for the local community. Through extensive awareness building in the village, we've seen 40 per cent of households upgrade to superfast broadband in the first month since going live. This is fantastic since the social and economic benefits will only be seen if people and businesses actually take up fibre broadband."
Residents can find out when they can get faster broadband on the 'my area' pages of the Connecting Cambridgeshire website at http://www.connectingcambridgeshire.co.uk, which also has useful information about upgrading to superfast broadband.
Combined with commercial plans by the private sector, the completed roll-out will give 98 per cent of homes and businesses access to fibre-based broadband by the end of 2015 – making Cambridgeshire one of the best connected counties in the country.
Parish Areas with LIVE cabinets under Connecting Cambridgeshire
| | | |
| --- | --- | --- |
| Alconbury | Harston | Ramsey |
| Barrington | Haslingfield | Sawston |
| Barton | Hauxton | Soham |
| Bluntisham | Hilton | Somersham |
| Buckden | Holywell | Spaldwick |
| Bury | Huntingdon | St Ives |
| Cambridge | Kings Ripton | Stapleford |
| Coveney | Landbeach | Sutton |
| Downham | Little Shelford | The Stukeleys |
| Easton | Littleport | Thetford |
| Ely | March | Warboys |
| Foxton | Mepal | Waterbeach |
| Godmanchester | Offord Cluny and Offord D'Arcy | Whittlesey |
| Grafham | Pampisford | Whittlesford |
| Grantchester | Papworth Everard | Wilburton |
| Graveley | Perry | Witcham |
| Great Shelford | Peterborough | Witchford |
| Haddenham | Pidley cum Fenton | Wyton-on-the-Hill |
| Hampton Hargate and Vale | | |
Related Posts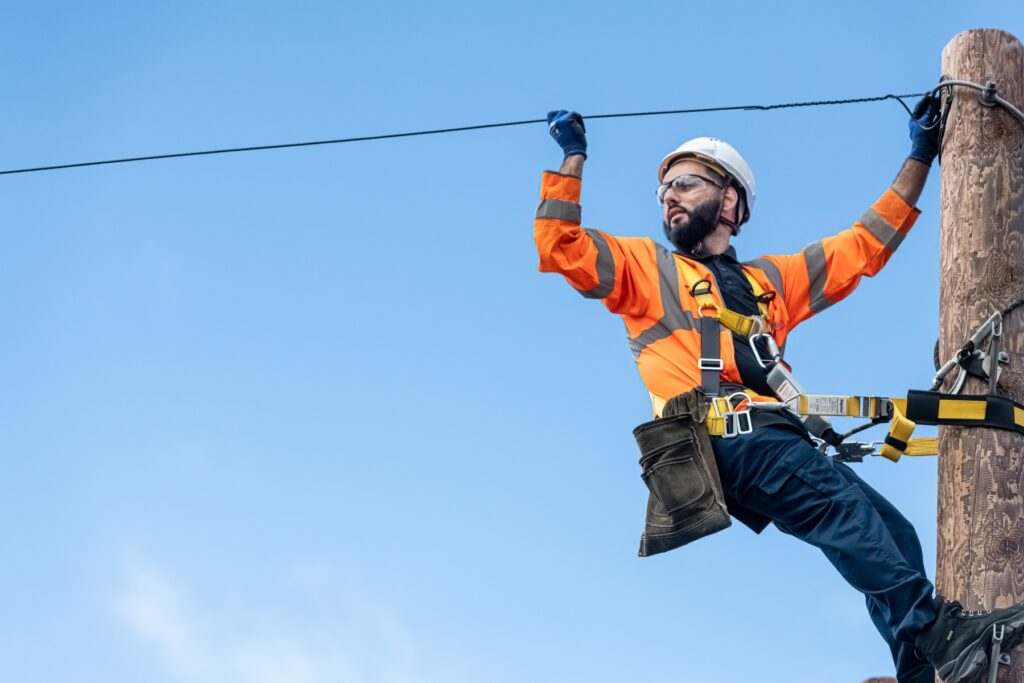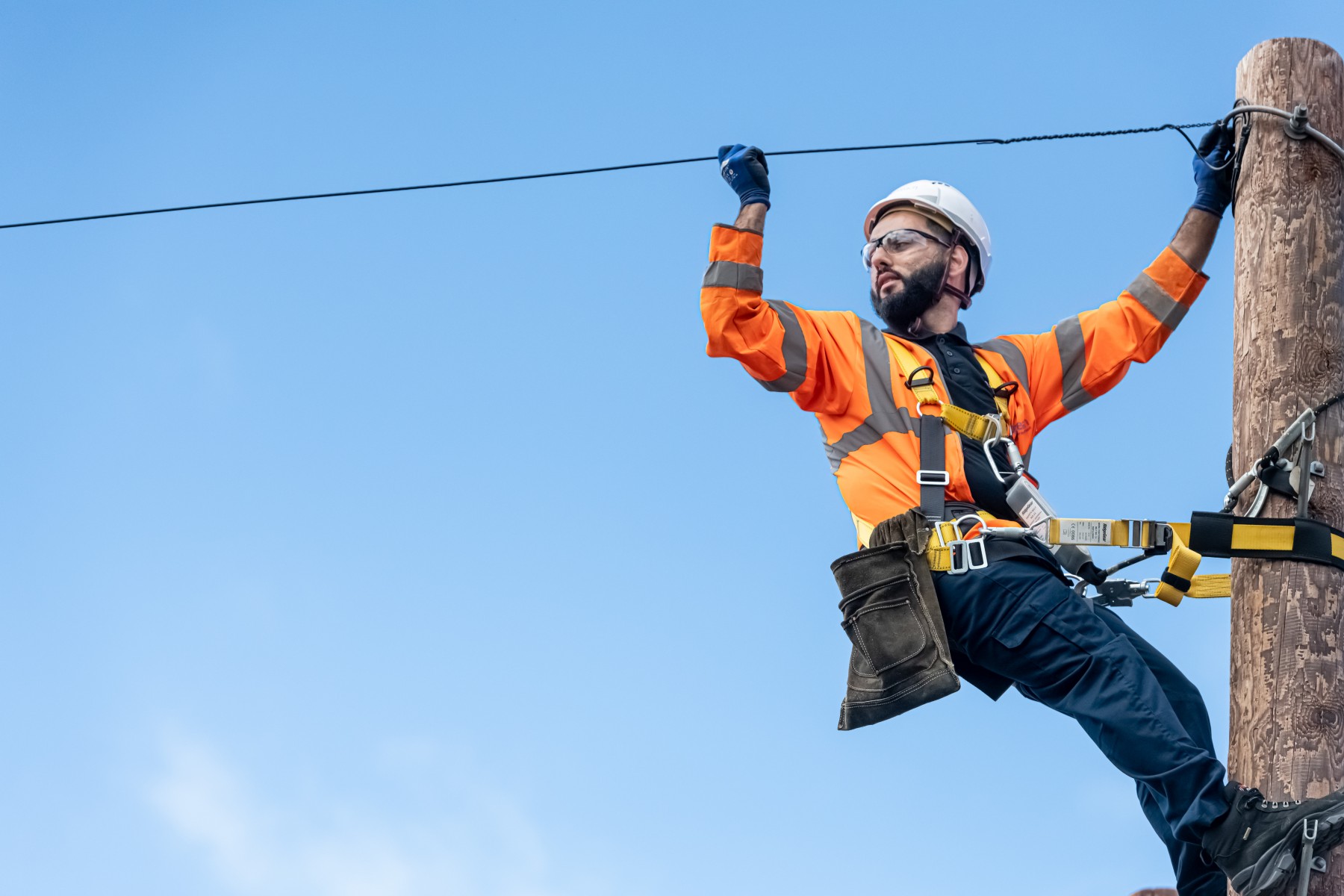 Critical telecoms work continuing during Coronavirus pandemic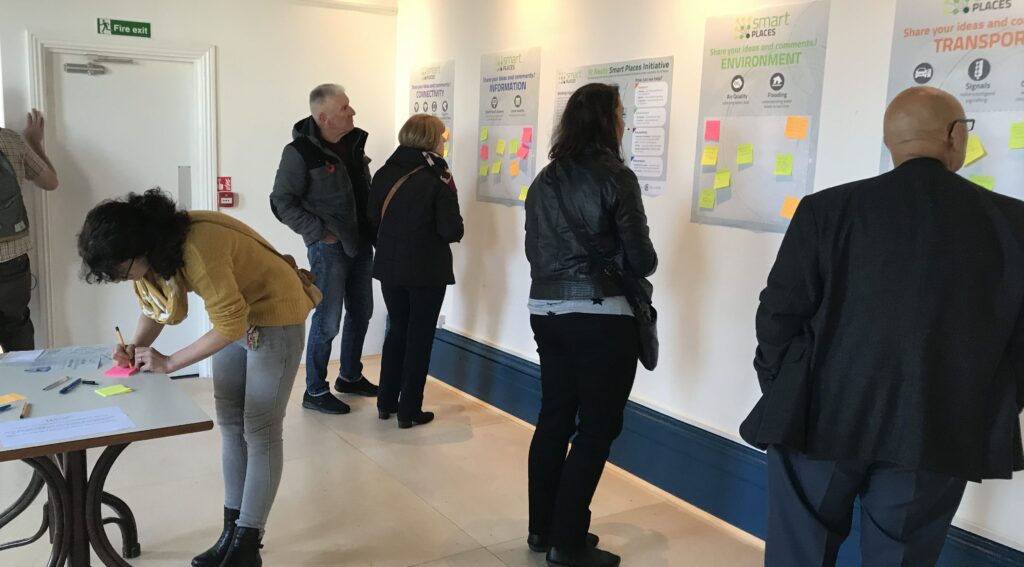 Residents help to find 'smart' solutions for St Neots