Smart Cambridge has launched a mobile travel app and smart wayfinding screens to help residents, commuters and visitors plan their journeys around Cambridge.
The innovative journey planning tools using 'real-time' data have been developed to encourage people to travel more sustainably – and we need your feedback to improve them.
The app and screens all use real-time travel and other useful information collated through the Intelligent City Platform (iCP), developed with the University of Cambridge, together with other data sources such as Google Transit, Twitter data feeds and weather reports.
Watch our 3-minute Smart Journey Planning video here:
MotionMap Mobile Travel App
The new MotionMap travel app and smart screens recently launched by Smart Cambridge to help people plan their journeys are already proving popular.
Within the first week, close to 900 people had downloaded the free MotionMap app, which brings together 'real-time' and local timetable information to more accurately predict travel times and suggest the best routes in and around Cambridge – using a mix of buses, trains, walking and cycling.
Commuters and tourists can try out the digital wayfinding screens outside Cambridge Station, and many leading businesses have enquired about installing smart lobby screens in their reception areas to guide staff and visitors. If your business would like one, contact the Smart Cambridge team here for more information.
The app also has a carbon counter and a feedback option for users so we can improve and add new features through regular upgrades.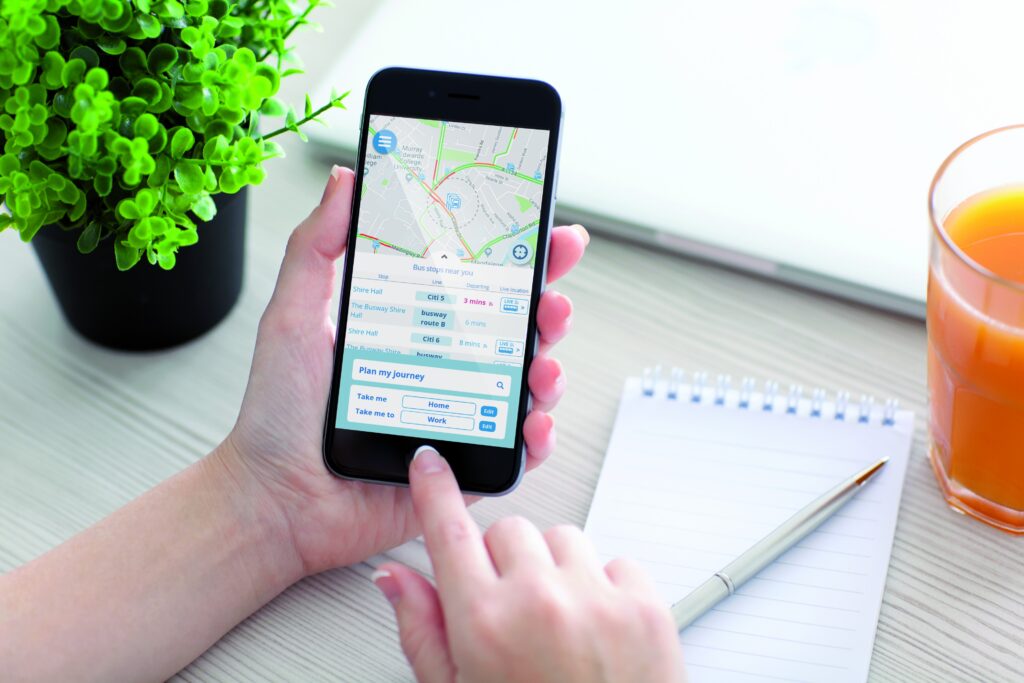 The journey planning tools are being trialled with the support of the Greater Cambridge Partnership to encourage people to make sustainable travel choices, which helps to reduce congestion in the city.
Free to download to smart phones, the new MotionMap travel app brings together 'real-time' and local timetable information to more accurately predict travel times and suggest the best routes using a mix of buses, trains, walking, and cycling.
Tell us what you think!
Feedback from users will be used to refine and improve the app and SmartPanel screens.
MotionMap has its own feedback page within the app, and comments or enquiries about the screens can be emailed to smart.cambridge@cambridgeshire.gov.uk.
We've listened to your MotionMap feedback!
Following initial feedback from users, we've made several updates to the app that are now live (January 2019 – make sure you 'update' the app if your phone doesn't install them automatically). These include making it clearer which side of the road the bus stops are on, plus the ability to plan future journeys!
---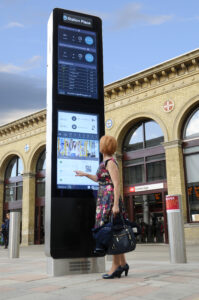 Digital Wayfinding Screens
Smart screens showing the latest travel updates and useful visitor information are also being trialled at key interchanges to make it easier for people to find their way around the city.
The city's first Digital Wayfinding Screens have been put up outside Cambridge Station – providing much-needed signposting for visitors – with more screens being installed at Trumpington Park & Ride site over the summer.
The interactive screen also provide useful visitor information including a city map, local places of interest, suggested walking and cycle routes.