The COVID-19 pandemic has proved that the internet is a key utility for everyday life, and knowing how to use it is an essential skill, but many people are still missing out.
Help to get online in Cambridgeshire


Need help to get online? Cambridgeshire Libraries have free CambWifi and a range of activities and Learn My Way courses to help people improve their digital skills using free resources. Ask at your local library, or find out more about online library services.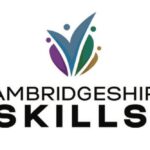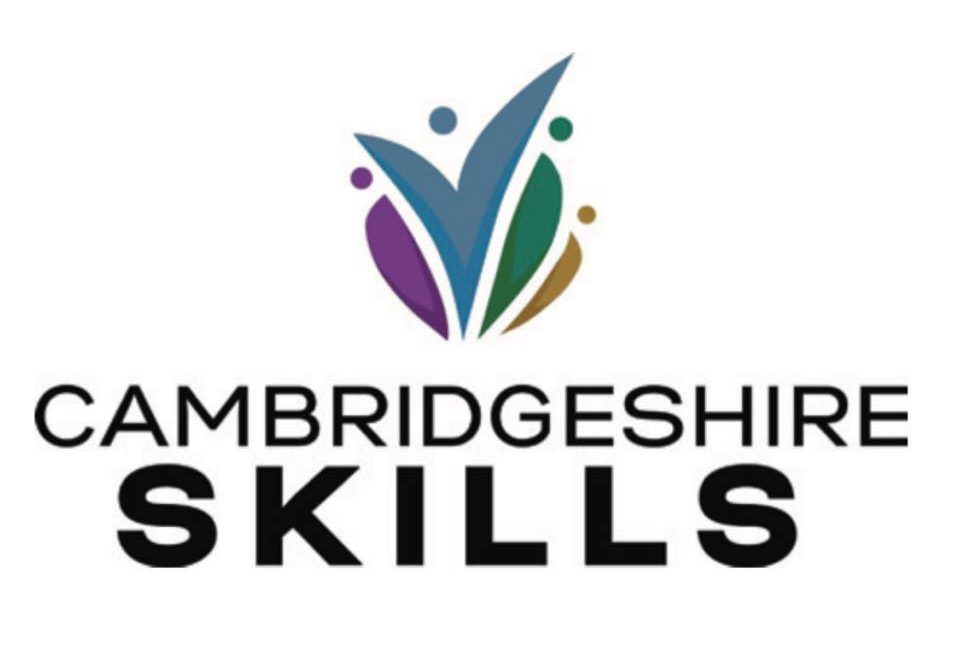 Want to learn more? Cambridgeshire Skills offer a range of online and classroom Digital Skills courses for all levels – from online shopping and banking to more advanced courses to develop your skills for the workplace and home – throughout the county. If you are over 19 years and you don't already hold an ICT qualification these courses are completely free.
Find full details on the Cambridgeshire Skills website, call 01353 613013 or follow Cambridge Skills on Facebook or @CambsSkills on Twitter.
Cambridge Online – Cambridge Online is a registered charity, with a team of Digital champions helping people across the county to improve their digital skills including:
Free individual support – with plans for a limited number of one-to-one digital skills sessions for people who have no other internet access and who need urgent help to get online – by
appointment only.
FREE Supported Access to Online Learning courses you can do at home. Help to set up a learning account and find a suitable course, with a coach to call if you get stuck.
Specialist help for Charity and Community groups with Digital Skills Training and Support such as moving from manual paper system to digital, understanding social media or spreadsheets, learning about internet safety or video calls. This service is currently free for groups operating in Cambridge (and shortly in Peterborough) – elsewhere you may need to pay a fee.
Find out more at www.cambridgeonline.org.uk, call 01223 300407 to leave a message and get a call back, email help@cambridgeonline.org.uk or view a quick list of useful links to things that might help you get online.
Free mobile data for schoolchildren
Following the closure of schools as part of the UK lockdown, the government has announced that disadvantaged schoolchildren can request temporary access to extra mobile data if they don't have fixed broadband at home, can't afford additional data for their devices or are experiencing disruption to face-to-face education. Which? has collated details about the scheme to allow schoolchildren access to extra mobile data, and other benefits, including free laptops, that may be available – find out what help is available.
'Lockdown Learning' support scheme
January 2021 – BT is increasing its effort to enable school kids to better connect with teachers and online learning, while schools remain closed, with the launch of its 'Lockdown-learning support scheme'. Unlimited free mobile data will be made available to those EE and BT Mobile customers eligible for the Department for Education's Get Help with Technology programme, rather than the 20GB previously announced. BT is also offering free BT WiFi vouchers to schools and charity partners to pass on to parents and carers of children lacking the connectivity they need to access home schooling digital resources:
Unlimited data: To help ensure no one is left behind while face-to-face teaching is on hold, BT's 'Lockdown Learning' package extends BT and EE's partnership with the Department for Education's Get Help with Technology programme to provide unlimited mobile data for EE and BT customers who need it to support a child's education. The data can be accessed by applying through their school, and will enable children access to any online educational resources they need. For more details and teacher application portal, here: https://get-help-with-tech.education.gov.uk/
Free WiFi vouchers: BT has also pledged to distribute WiFi vouchers directly to schools, and their charity partners, allowing those families and carers with little or no connection to access the 5 million BT WiFi Hotspots available across the UK. For further information click here: https://www.businessdirect.bt.com/learning-in-lockdown
Zero Rating educational websites: BT will also aim to remove all mobile data charges, for some of the most popular educational websites before the end of this month, while schools remain closed. More details to follow in the coming weeks.
Keeping kids safe, learning and entertained online: Launched in 2019, BT Skills for Tomorrow provides free support, information and advice on key digital skills for 10 million school children, families, jobseekers and businesses across the UK. These include a series of educational and fun activities to support home learning for children aged 4-11 years. https://www.bt.com/skillsfortomorrow/families
Skills for Tomorrow
As mentioned above, Skills for Tomorrow is BT's ambitious digital skills programme which aims to give 10 million people in the UK the skills they need for the future. Working with leading digital skills organisations, the programme provides free resources, information and webinars to help people with the challenges they may face during this difficult time.
Visit www.bt.com/skillsfortomorrow to find online help for children and teachers, families, young people, older and vulnerable people.
Get Online Week 2020 – Good Things Foundation
Get Online Week is the UK's biggest digital inclusion campaign – mobilising grassroots organisations to reach more people with digital skills support, and raising the profile of digital exclusion as an issue of national importance. In the UK, over 11.9 million people lack the essential digital skills, 4.1 million people are offline, 7.1 million people cannot open an app and 6 million people cannot even turn a computer on.
Connecting Cambridgeshire supported 'Get Online Week' (19-25 October 2020) to highlight help for people to get online and improve their digital skills by working with Cambridgeshire Libraries and Cambridgeshire Skills to signpost people to help available across the county, as part of a national campaign by the Good Things Foundation. Watch this space to find out about Get Online Week 2021!
Need better broadband at home?
Faster Internet connections are making a huge impact on businesses and communities, allowing people to work flexibly, be entertained, keep in touch, and access public services wherever they are. Connecting Cambridgeshire is rolling out superfast broadband and free CambWifi. Find out if you can get superfast broadband by using our postcode checker, and view a map of free CambWifi locations so you can access secure, free Wifi when out and about.
One of our long-standing broadband champions has provided some useful tips to help improve your broadband speeds on his website: www.increasebroadbandspeed.co.uk/tips-speed-up-broadband.