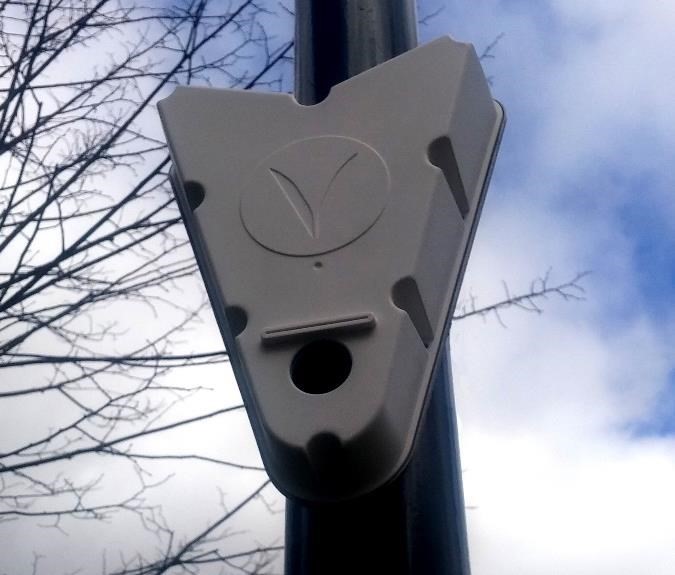 In December 2020 the Greater Cambridge Partnership (GCP) Executive Board gave the go-ahead to deliver "the smart traffic signals pilot using the latest technology, including artificial intelligence". The aim was to use new approaches to solve problems that it had been struggling to address using traditional signal control systems, with a focus on traffic congestion and exploring how policies to prioritise sustainable modes could be enacted in practice.

VivaCity's Smart Junction solution is a first-of-its-kind AI signal control system. VivaCity developed an algorithm that is able to adapt quickly to changing traffic conditions and efficiently implement traffic network strategies at both local and city-wide scales.
The AI-powered computer vision sensors provide anonymous real-time data feeds on multimodal counts, classifications, speeds, and journey times of vehicles, along with information on queue build-up. A 97% classification accuracy, independently validated by Transport for London, distinguishes VivaCity sensors from others in the signal control market.

This wide range of data inputs are used to give machine learning algorithms a broad understanding of the current situation, enabling short-term optimisations based on precise, current vehicle positions, such as efficient stage closure, and will in the future enable longer-term optimisation on a regional level.
Mark Nicholson, VivaCity's CEO, said: "We were excited to deploy innovative AI to control traffic signals in Cambridge. The Smart Junction pilot, working with the GCP, proved that AI can detect pedestrians and cyclists more effectively than traditional techniques, unlocking the ability to prioritise active travel at junctions, while delivering similar journey times for motor traffic to a top-performing recalibrated MOVA8 system."
Cambridge is one of two VivaCity Smart Junction trial cities in the Cambridgeshire & Peterborough Combined Authority area, the other being a single junction trial in Peterborough. This work builds on trials over a four year period at 15 junctions in Greater Manchester, culminating in a 23% reduction in journey times observed at a junction in Salford in 2021.

The Smart Junction system has been demonstrated to perform as well as the incumbent MOVA system in managing vehicle congestion, and in addition has brought significant benefits for active travel. A much more detailed analysis of road user behaviour has also become possible, supporting Cambridgeshire's Active Travel Strategy and contributing to the County Council's target to achieve net zero carbon by 2045.