A leading saxophonist who uses superfast broadband to teach music students worldwide from his Cambridgeshire studio has won gold in the Cambridgeshire Digital Awards 2016.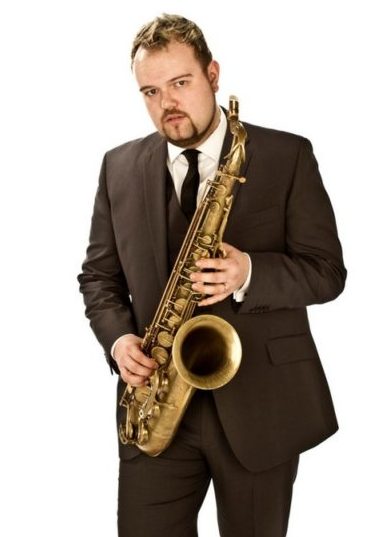 Dan Forshaw of Cambridge Saxophone won the 2016 Best Online Retailer award for his innovative use of digital technology to give music lessons worldwide.
Faster internet access means Dan can offer saxophone lessons via Skype and video blogs to students as far afield as Antarctica, Brazil, Egypt and Greece.
He was able to upgrade to high speed fibre broadband for his Cambridge Saxophone business with the help of the Connecting Cambridgeshire programme.
His website features high quality video content to support his innovative approach to teaching students both online and face-to-face, using the latest digital technology.
Dan explains: "High speed broadband is key to the teaching methods I have developed such as Skype and video lessons. Some students were sceptical at first but now they love the convenience of being able to study wherever they are in the world.
"It has changed my teaching style for the better, as I can use the technology to see and hear what they are playing, as well as sharing screens to make notes or explain techniques.
Learning from a distance has brought positive results for many students, for example, James got a Distinction in his Grade 5 saxophone exam – having flown in from Greece to take the exam in Cambridge and meet Dan in person for the first time.
Dan, who also teaches saxophone at Cambridge University as well as performing across the UK and Europe, said: "It is definitely the way forward. My aim is to inspire students and having a good broadband connection means I can reach more people."