Bridging the Digital Divide in Cambridgeshire – Ely Library welcomes Lucy Frazer MP to discuss the importance of digital inclusion work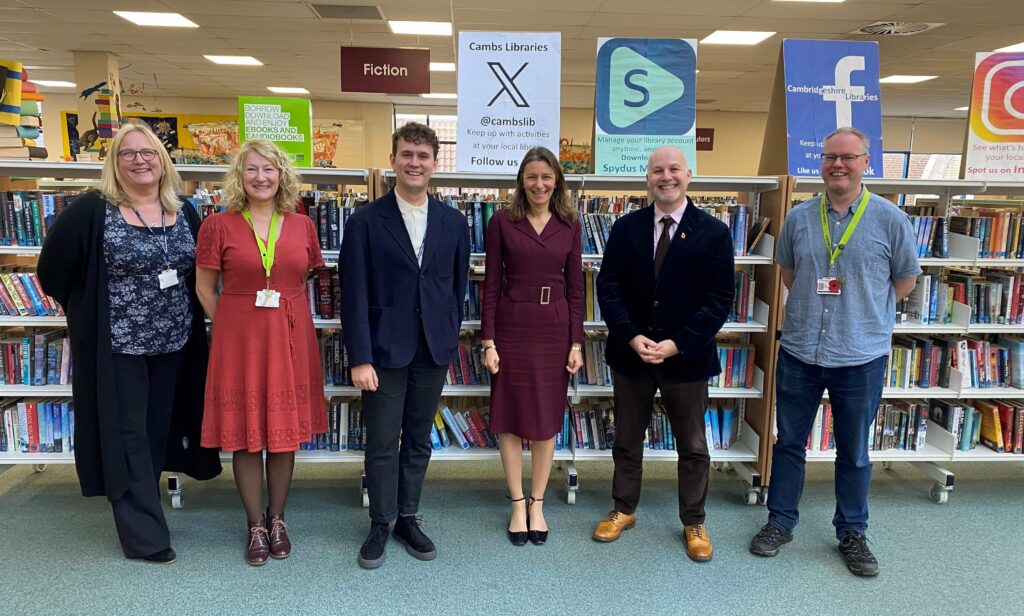 Ely Library – L-R: Zoe Lowe, Curriculum Manager for Cambridgeshire Skills, Debbie Price, District Library Manager Fenland & East Cambs, Will Plant, Digital Inclusion Lead for Connecting Cambridgeshire, Lucy Frazer MP, Gary Porter, Head of Libraries Archives & Culture at Cambridgeshire County Council, and Rob Gwilliam, Area Library Manager East Cambs
MP for South East Cambridgeshire Lucy Frazer paid a visit to Ely Library on Friday 10 November to explore the important work of digital inclusion hubs in Cambridgeshire.
The visit was organised by the Connecting Cambridgeshire digital connectivity programme following the sending of a letter by Dr Stephen Moir, Chief Executive of Cambridgeshire County Council, who wrote to all Cambridgeshire MPs following End Digital Poverty Day.
Letters were sent to raise awareness about the impacts of digital exclusion and the importance of digital inclusion hubs – with an invitation to visit a local digital inclusion hub to see firsthand the importance and value of the work being done to support those who are digitally excluded.
As part of her visit, Lucy Frazer MP was welcomed by representatives from Connecting Cambridgeshire, Cambridgeshire Libraries and Cambridgeshire Skills. The visit also provided an opportunity to hear from a local Digital Buddy who shared their experience of receiving support at Ely Library and highlighted the transformative impact of having welcoming, friendly faces in the library to deliver digital inclusion efforts.
During the discussion at the library, digital exclusion figures and statistics specific to South East Cambridgeshire and the broader county offered an insight into the challenges regularly faced by libraries and Cambridgeshire Skills in addressing digital exclusion.
One of the key talking points of the visit was the existing support provided by libraries and Cambridgeshire Skills, as well as the broader efforts of Connecting Cambridgeshire to aid digital inclusion.
Lucy Frazer MP expressed her support for better digital inclusion and acknowledged the role of digital inclusion hubs in improving digital skills and accessibility for all residents: "It was helpful to meet with Connecting Cambridgeshire at Ely Library in my constituency to discuss how we can remove barriers for those who lack digital confidence, digital skills or access to the internet.
"In our increasingly online world, these are all important factors that contribute to people feeling more integrated and self-assured in their daily lives.
"Nationally, the Government is improving connectivity through its £5 billion 'Project Gigabit', which is set to roll out gigabit-capable broadband imminently to the hardest-to-reach areas of the country, including in rural Cambridgeshire."
Cllr Tom Sanderson, Chair of Cambridgeshire County Council's Communities, Social Mobility and Inclusion Committee, confirmed the importance of these hubs, saying: "Our libraries serve as gateways to the digital world for many people in Cambridgeshire. They provide a safe place for people to gain or enhance their digital skills and confidence, offer free connectivity for all via CambWifi, and are a great place to go for advice, help to get online and get access to or borrow digital devices.
"We believe in the power of learning and with Cambridgeshire Skills are committed to providing opportunities for all residents to develop the digital skills they need to access council services and thrive in the modern world."
All Cambridgeshire County Council's Libraries are registered as digital inclusion hubs with the Good Things Foundation and offer a range of services to support digital inclusion. Your local library can provide access to the National Data Bank, offers digital advice, connectivity, devices, and support to anyone who requires assistance with gaining digital skills and confidence. Find your local Library.
Related Posts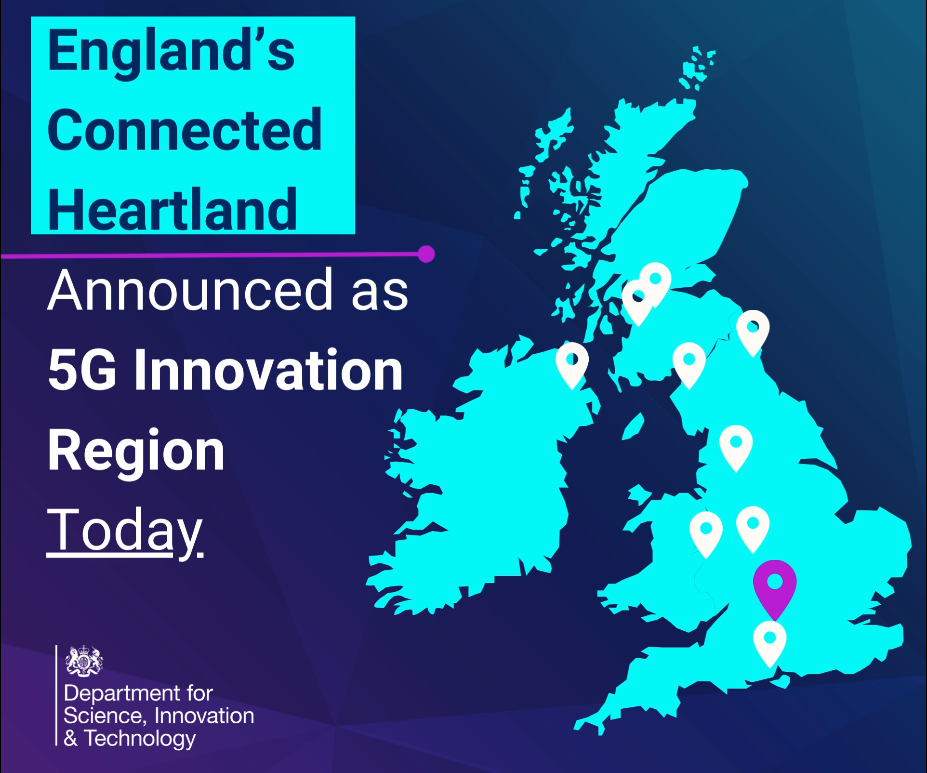 Cambridgeshire welcomes the news that England's Connected Heartland to benefit from major investment in 5G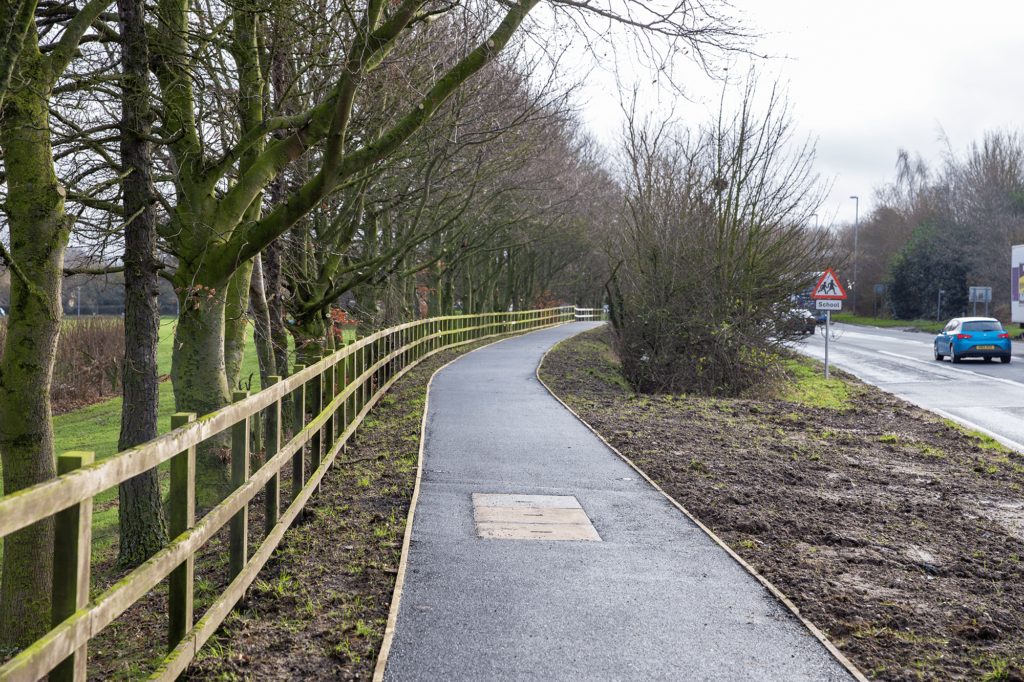 Fibre ducting helps to bring faster internet access for Cambridgeshire communities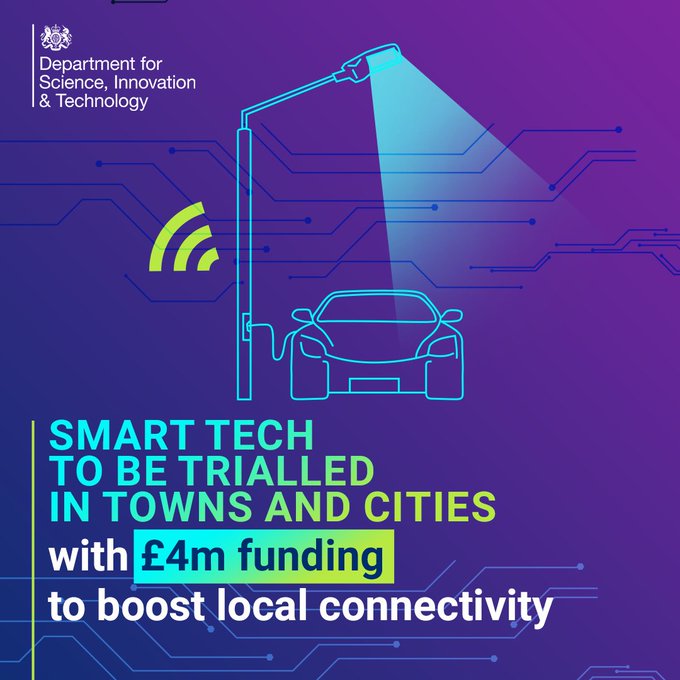 Connecting Cambridgeshire secures £220K funding from Smart Infrastructure Pilots Programme competition