Thousands across St Ives and St Neots missing out on faster broadband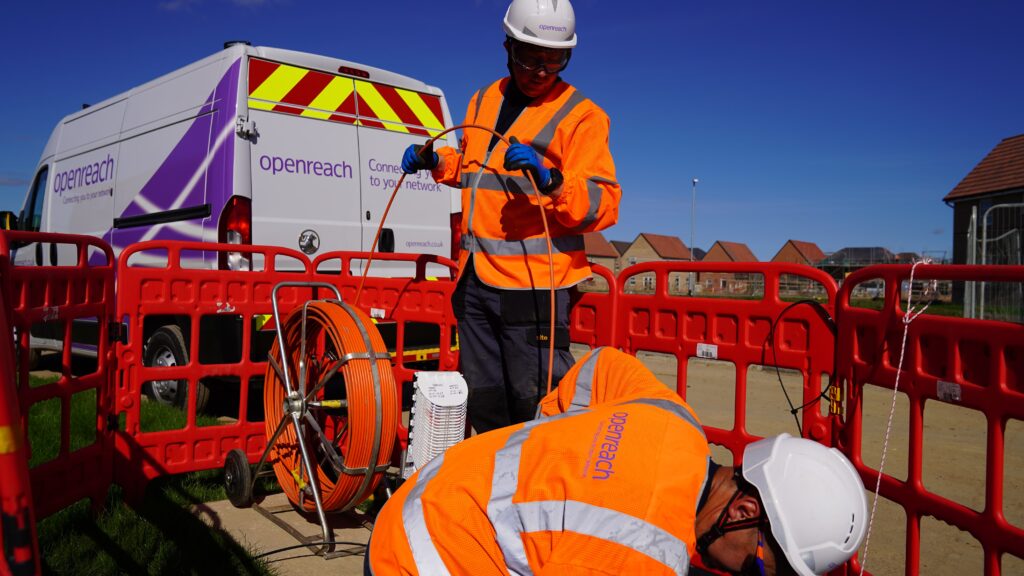 This article was originally published on the Openreach website.
* More than 70,000 Cambridgeshire premises can now access Full Fibre
* Only one in ten homes and businesses in St Ives and St Neots using full fibre
Around one in three homes and businesses who can upgrade to Ultrafast Full Fibre broadband across Cambridgeshire have done so – but thousands are still missing out on faster, more reliable services.
People living and working across the county are being encouraged to find out more about faster broadband – as the latest figures show that Openreach's Full Fibre network – used by the likes of BT, Sky, TalkTalk, Vodafone and Zen – is now available to more than 70,000 premises.
In a £21 million local investment, engineers are busy building the network to make ultrafast speeds of up to one gigabit per second (Gbps) available to people living and working in places such as Cambridge, Ely, Peterborough, St Ives and St Neots.
Around a third of households have upgraded in most areas, but in places like St Ives and St Neots particularly, that number falls to just one in ten.
Kasam Hussain, Openreach's regional director for the Midlands, said: "Fast and reliable full fibre broadband gives households and businesses a boost – it can have a huge impact on people's daily life.
"If you live in an area where we've built full fibre, particularly St Ives or St Neots, it's important to remember that upgrades don't happen automatically. You need to contact, and place orders through, your broadband service provider to take advantage."
Check if full fibre is available: use the Openreach Fibre Checker
As well as being faster, full fibre broadband provides more reliable, resilient, and future-proof connectivity, with fewer faults; more predictable, consistent speeds; and enough capacity to use multiple devices at once.
The technology supports a host of online services and entertainment such as seamless streaming and smooth online gaming experiences while businesses can operate with certainty that their broadband will support all their day-to-day, business critical tasks such as video calls, banking and customer interaction via social media platforms.
Packages from a wide range of broadband providers are increasingly competitively priced, meaning people may pay similar, or even less, per month than their current bill for a much-improved service.
Mayor of Cambridgeshire & Peterborough, Dr Nik Johnson, said: "Digital connectivity is a vital foundation for our communities, and access to fast and reliable broadband enables our communities and businesses to meet the challenges of today and prepare for the future.
"The availability of Openreach's full fibre network in Cambridgeshire is a significant milestone, but there's still work to be done. I urge residents and businesses across the county, especially those in St Ives and St Neots, to explore the advantages of upgrading to gigabit broadband.
"The Connecting Cambridgeshire programme works closely with all commercial suppliers to support the rollout of better connectivity in our region. This technology not only delivers lightning-fast speeds but also enhances reliability, future-proofs our connectivity, and empowers us to harness the potential of emerging technologies.
"By embracing this digital transformation, we can unlock opportunities for sustainable growth, support our local economy, and build stronger communities. Together, let's seize the benefits of full fibre broadband and create a future-facing, inclusive digital infrastructure that reflects the values and aspirations of Cambridgeshire and Peterborough."
Once somebody places an order with a service provider, an Openreach engineer will visit on an agreed day. They'll run a new fibre optical cable from underground or a nearby pole to a small junction box on the outside wall of the premises. A smaller cable goes through the outside wall to an inside unit – which needs to be near a double electricity socket. Before they leave, the engineer will test the connection to make sure it's up and running.
Openreach has announced plans to invest in Full Fibre broadband for the majority of premises in hundreds of towns and villages across the Midlands and East of England, including Ely, Huntingdon, March, Peterborough, Ramsey and Soham. It's part of the company's plans to reach 25 million UK homes and businesses by the end of 2026. You can find out more about the Openreach build programme at openreach.co.uk/ultrafastfullfibre.
Related Posts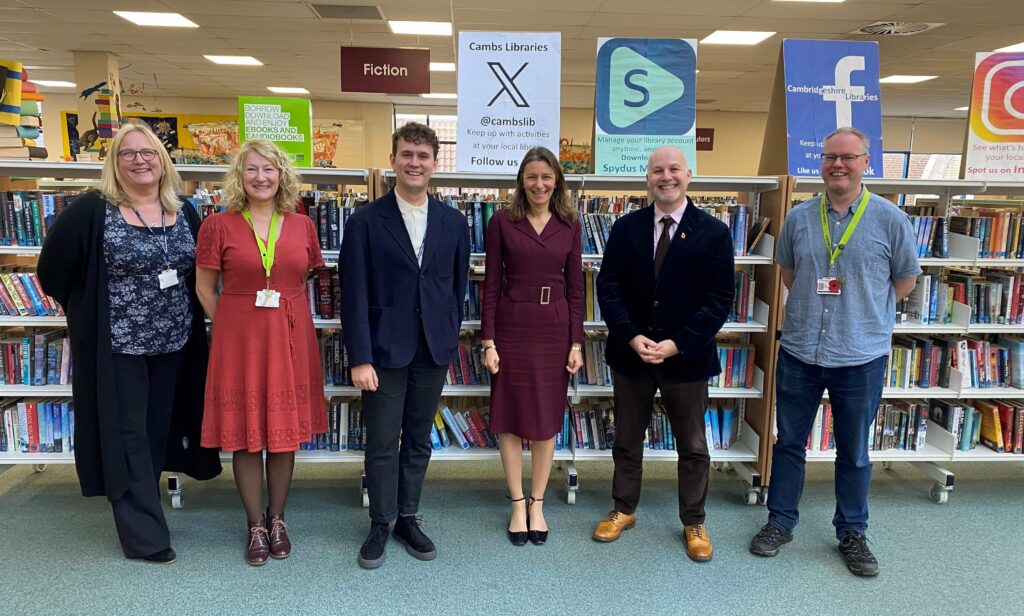 Bridging the Digital Divide in Cambridgeshire – Ely Library welcomes Lucy Frazer MP to discuss the importance of digital inclusion work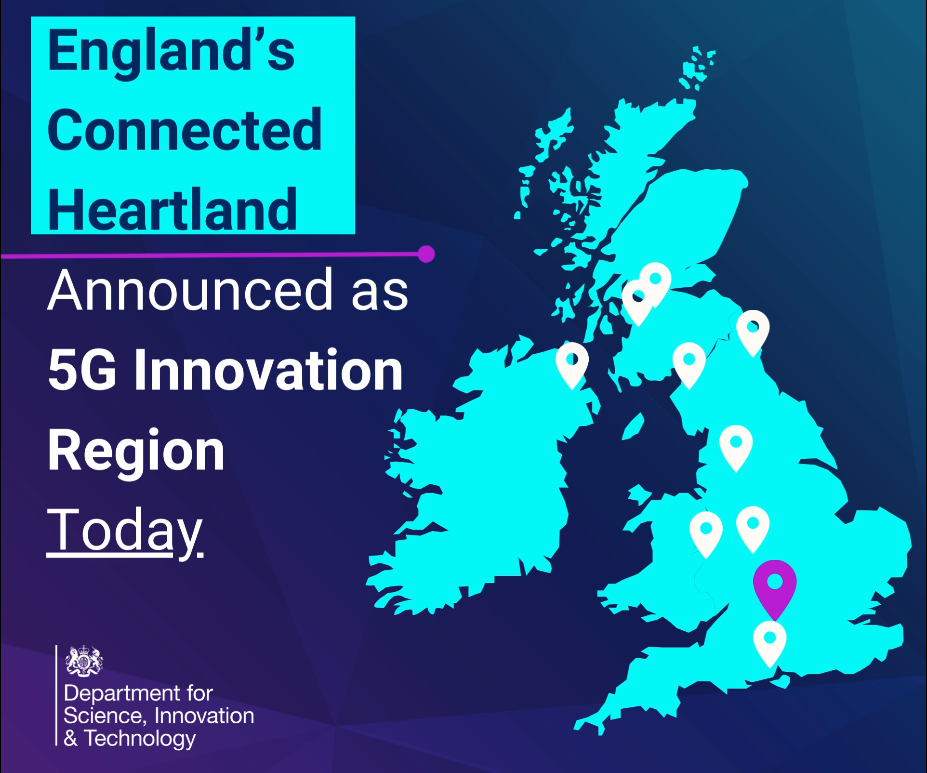 Cambridgeshire welcomes the news that England's Connected Heartland to benefit from major investment in 5G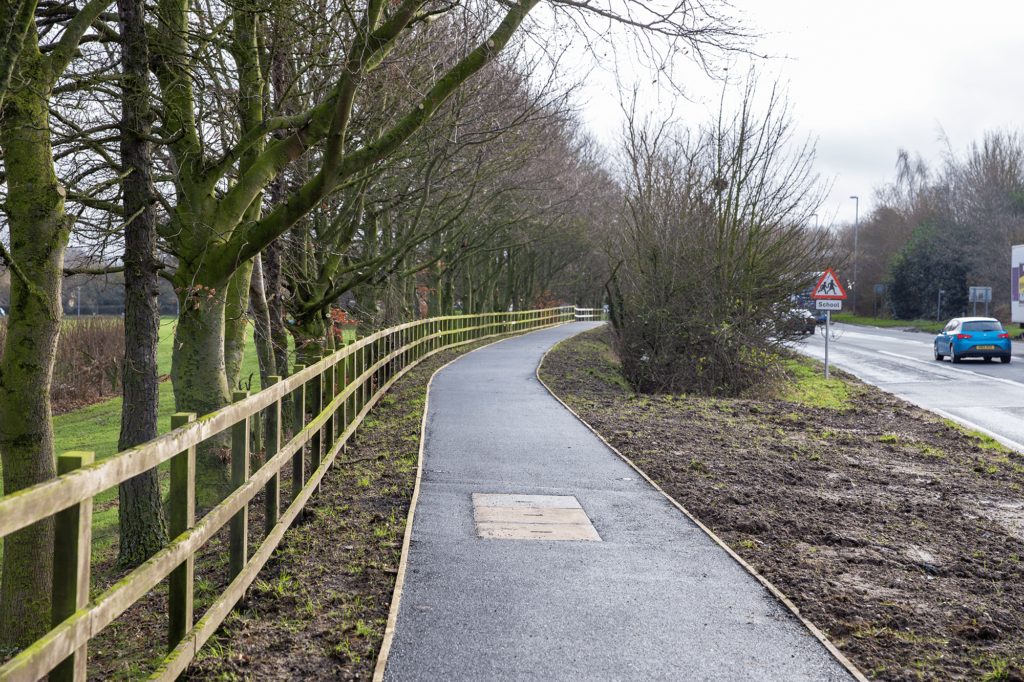 Fibre ducting helps to bring faster internet access for Cambridgeshire communities