Digital Technology Grant scheme will inject over £4.8million into local economy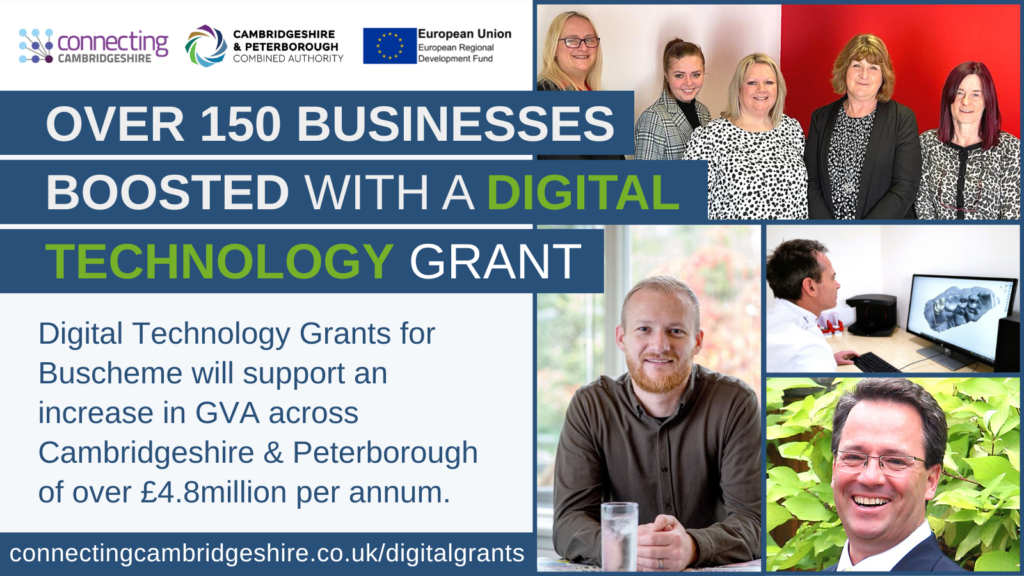 A grant scheme supporting the growth and resilience of small and medium-sized enterprises (SMEs) in Cambridgeshire and Peterborough has successfully distributed all available funding and exceeded its target of the total number of businesses supported.
Over 150 local companies are reaping rewards after investing in new products and local services with money from the Digital Technology Grants for Business scheme – enhancing the local economy, safeguarding jobs and creating new ones.
The scheme was set up in early 2021 by Connecting Cambridgeshire with funding from the European Regional Development Fund and the Cambridgeshire & Peterborough Combined Authority (CPCA) to increase the number of SMEs making productive use of digital technologies and boost local business.
SMEs in Cambridgeshire and Peterborough with ambitions to grow, improve or sustain their business using digital technology were given the opportunity to apply for grants of between £2,000 and £10,000 to cover up to 80% of their total project costs.
The scheme has so far seen 42 new-to-the-firm products created and enabled 32 businesses to access broadband speeds in excess of 30mbps.
And the combined grant and match funding from eligible SMEs to aid improvements in digital technology has, to date, injected just under £1.4million into the local economy.
An independent external evaluation of the project has identified that, based on feedback from the businesses supported, together with data from other similar projects in the UK, the Digital Technology Grants for Business scheme will support an increase in Gross Value Added (GVA) across Cambridgeshire and Peterborough of over £4.8m per annum.
Funding has so far been used to invest in digital equipment, systems and support by businesses ranging from property management services to medical device manufacturers – for everything from apps, sensors and digital scanners to eCommerce solutions, tablets, TVs and websites.
Dr Nik Johnson, Mayor of Cambridgeshire & Peterborough: "Our Combined Authority contribution to the Digital Technology Grants for Business has been a game-changer for local firms keen to use digital technology to develop really sustainable practices – including remote working and more efficient business models.
"The aim of the scheme was to help Cambridgeshire and Peterborough businesses to survive, develop their resilience, and actually grow during the Covid pandemic, and while coming out of it. As a direct result of their grants, many businesses managed to safeguard a significant number of jobs, and even created new ones.
"It's all about applying the benefit of modern tech to generate good and lasting growth – and our investment is continuing to help businesses access new customers, improve their turnover and productivity, and ultimately increase jobs in our area."
A selection of companies who have benefited from the scheme include Aseptika Limited, a healthcare company in Huntingdonshire, who have been able to take on an apprentice. Kevin Auton, Managing Director, said: "The support we received via the funding was incredible and invaluable. We were able to contract a local consultancy to redevelop our website and…(this) has indirectly led to us hiring a young person as an apprentice to drive automation for the company."
Black Cat Residential Property Ltd, based in Fenland, wanted to upgrade their existing website to provide greater accessibility for their clients. Wendy Ferguson, Company Director, explained: "It was also important to us to use a local company in Fenland, so we chose a small independent company based in March – as we are a small independent local company too."
CSA Cleaning Equipment & Supplies in South Cambridgeshire purchased a management software system, saved hours of manual processing time by going paper-free, and are currently applying for another grant through CPCA Growth Works to invest in robotic machines which in turn will lead to needing an extra vehicle and employing someone new.
Read more about these projects and a selection of other local businesses, including a career advisory and recruitment agency for former elite athletes in Cambridge, and a dental laboratory in Peterborough, that have all benefited from the Digital Technology Grants for Business scheme.
The digital technology grant scheme is now closed but businesses that weren't able to apply or would like to explore other options for support should contact the CPCA Growth Hub.
Related Posts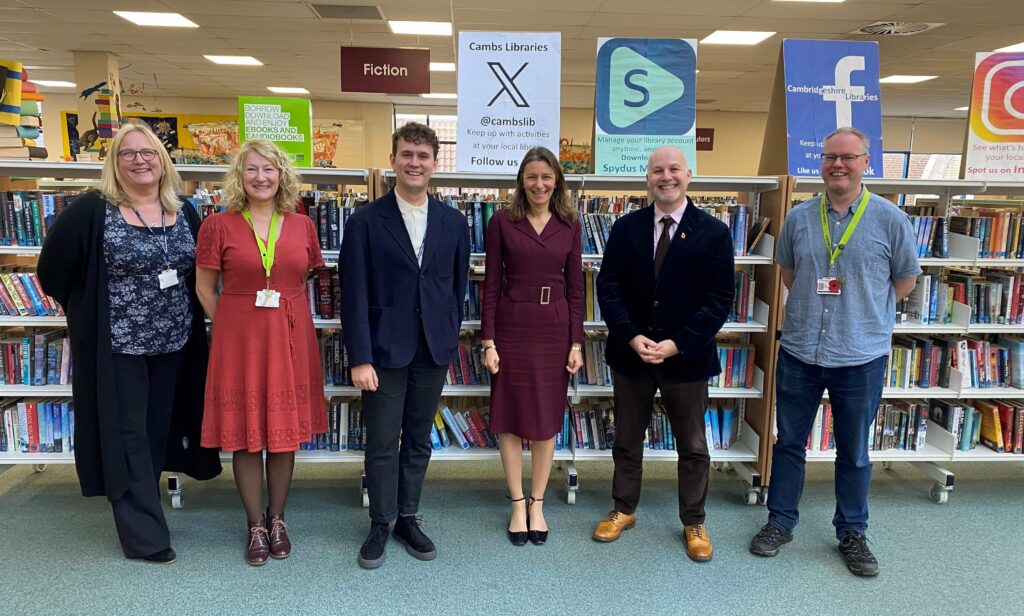 Bridging the Digital Divide in Cambridgeshire – Ely Library welcomes Lucy Frazer MP to discuss the importance of digital inclusion work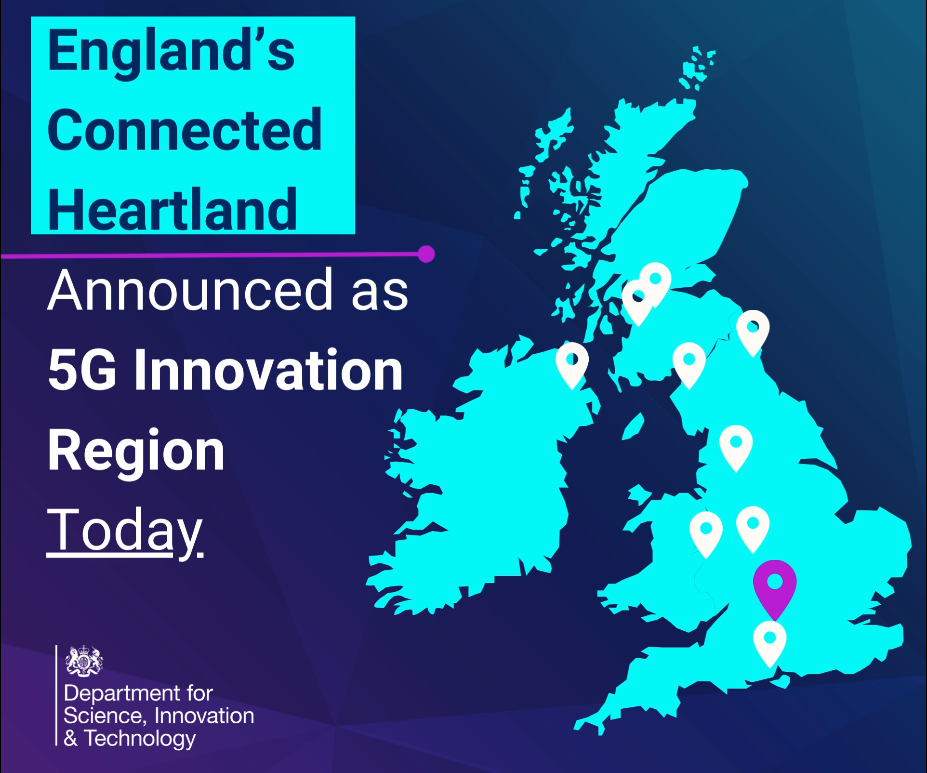 Cambridgeshire welcomes the news that England's Connected Heartland to benefit from major investment in 5G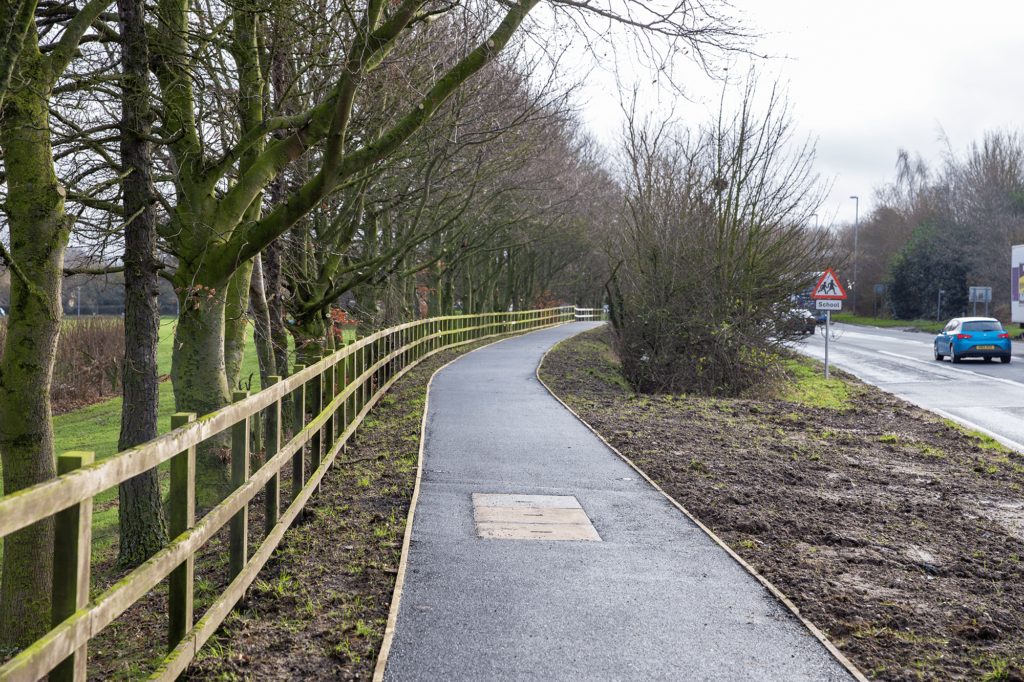 Fibre ducting helps to bring faster internet access for Cambridgeshire communities