CityFibre's primary-build in Peterborough is now complete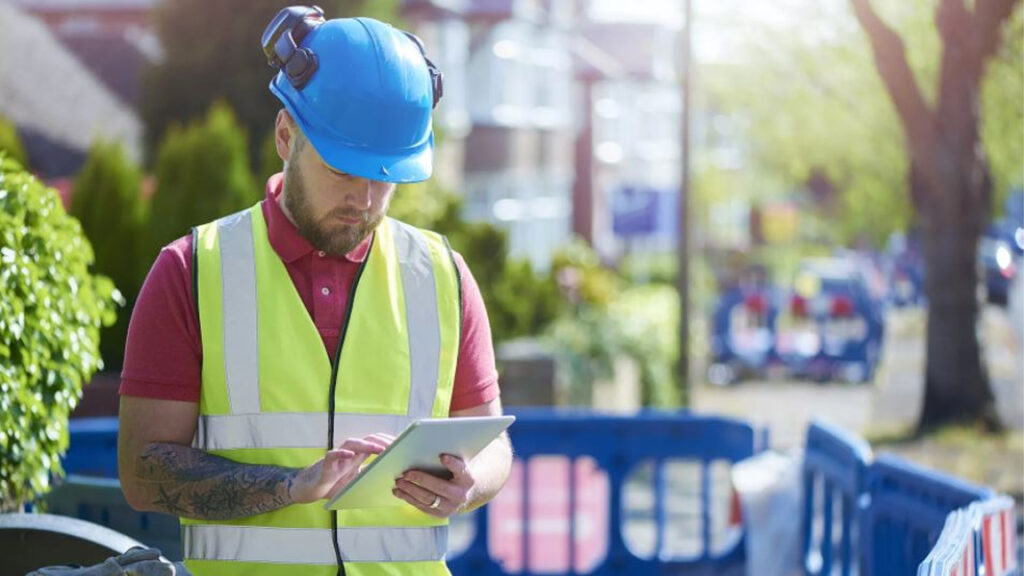 CityFibre, the UK's largest independent Full Fibre platform, has completed the primary-build of its Full Fibre network in Peterborough.
The new network is now Ready For Service to over 67,000 homes, about 85% of the city's residential properties, as well as most businesses, key public sector and community sites. Peterborough is the third completed location in CityFibre's nationwide rollout making it one of the best-connected locations in the country.
Construction began on the £35m project in July 2018 and CityFibre has since laid almost 700km of dense Full Fibre infrastructure across the city. While the primary build is now completed, CityFibre will continue to explore opportunities to reach further areas including new build properties, those on private or unadopted roads and business parks. Last year, in response to strong demand for services over the network, CityFibre extended its initial project to reach thousands of additional premises, including rolling out to nearby villages Glinton and Eye.
Almost all Peterborough's residents can now enjoy affordable, gigabit-capable, and reliable Full Fibre broadband from a range of internet service providers (ISPs) including launch partner Vodafone, TalkTalk, Zen, IDNet and Giganet. All homes passed by the network can schedule a Full Fibre installation within five working days of placing an order.
In 2013 CityFibre secured its first public-sector contract in Peterborough, connecting more than 100 sites, including Peterborough City Council offices, schools, libraries and leisure centres. It also provides connectivity to Peterborough City Hospital and other healthcare settings. Since 2016, the network has been powering the council's CCTV and traffic systems.
A recent report by the consultancy Hatch, commissioned by CityFibre, found Peterborough stands to experience significant economic, social and environmental benefits from its new digital infrastructure platform, including over £293m in productivity and innovation gains and £65m from a widened workforce over a 15-year period. Enabling 5G rollout alone could drive up to £689m in positive economic impact.
Rebecca Stephens, Regional Partnership Director at CityFibre, said: "Our rollout in Peterborough marks an exciting step forward for digital connectivity across the city. With the UK's finest Full Fibre network under its streets, residents, businesses and public institutions will be able to reap the benefits for generations to come.
"Peterborough is a city filled with ambition which is why it has always been such an important build for us. Full Fibre is vital for the UK market's long-term growth, and we look forward to building on our previous success powering the city's future economic development."
Matthew Gladstone, Chief Executive Officer of Peterborough City Council, said: "We're proud that Peterborough has become one of the first completed Fibre-to-the-Premises rollout projects in the country and that our businesses and residents will be able to reap the huge benefits that this digital innovation will bring.
"Secure, high-speed access to the internet is such vital part of the city's infrastructure and, in the wake of the economic effects brought on by the Coronavirus pandemic, this CityFibre project plays a vital role in connecting our communities, businesses and residents like never before, helping them to rebound from this crisis and thrive into the future."
Paul Bristow, Member of Parliament for Peterborough said: "Digital connectivity plays a pivotal role in plans for our strategic economic recovery from the pandemic, to maintain jobs and livelihoods, and to create new skills and opportunities. The completion of CityFibre's commercial investment in full-fibre broadband is a significant boost for Peterborough."
Read the full announcement, made on 18 May 2022, on the CityFibre website.
Related Posts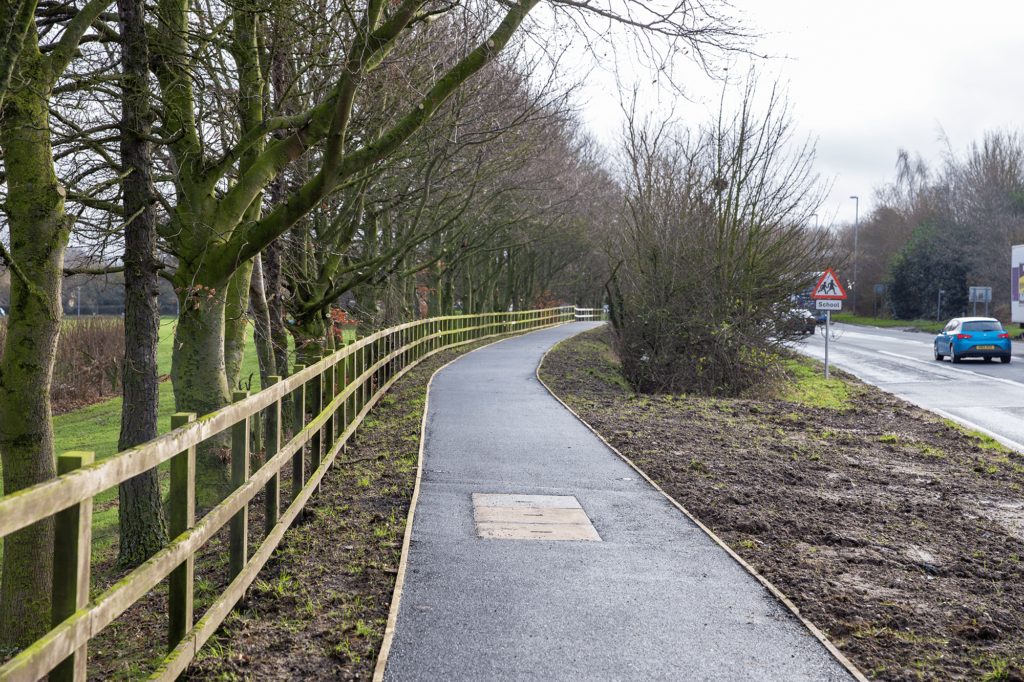 Fibre ducting helps to bring faster internet access for Cambridgeshire communities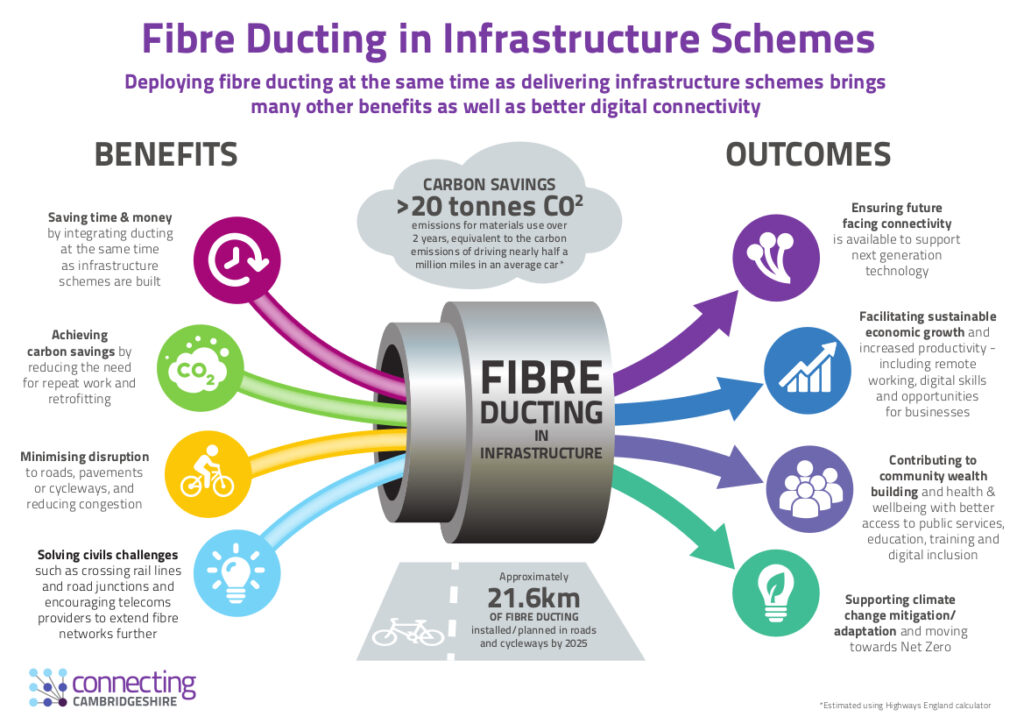 Speeding up digital delivery and saving carbon in Cambridgeshire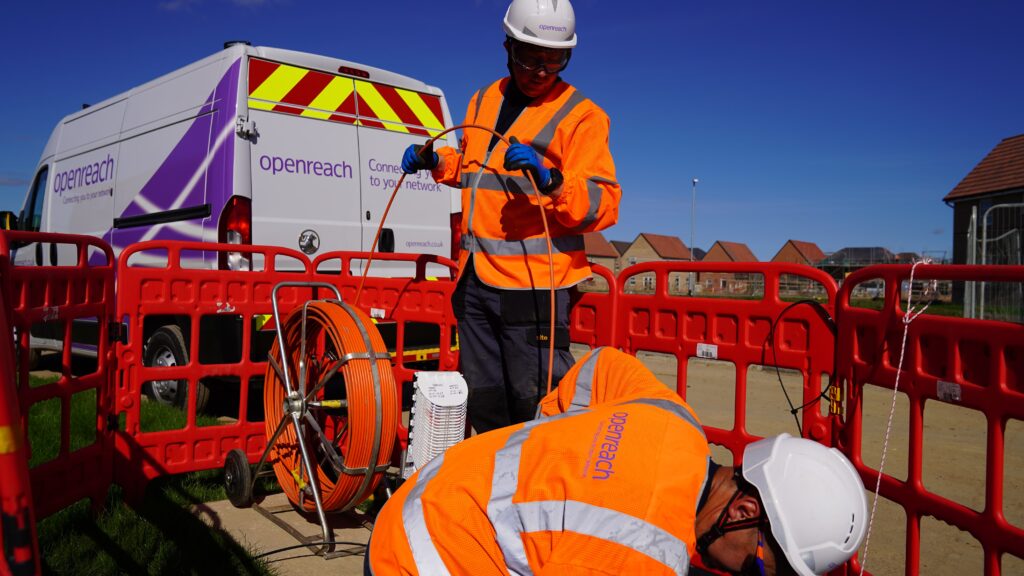 Thousands across St Ives and St Neots missing out on faster broadband