Free CambWifi for rural village halls helping to keep everyone connected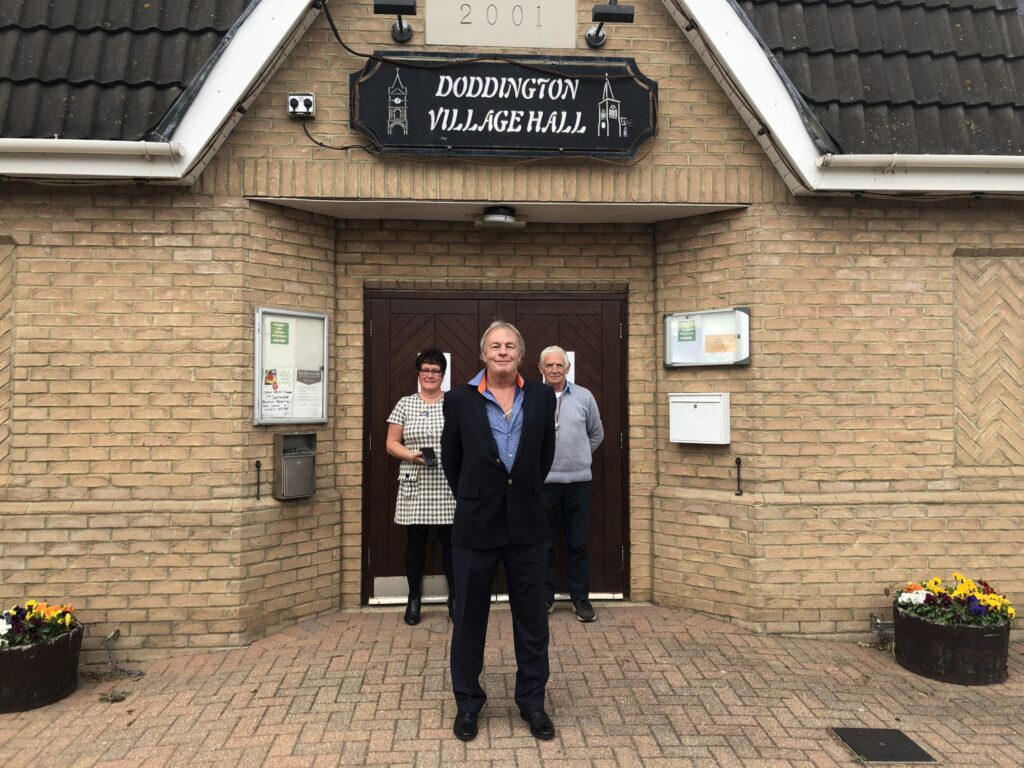 Left to right: Dawn Breacher, Slimming World consultant, Cllr David Connor, who represents Doddington, and Stephen Marshall, Village Hall Caretaker at Doddington Village Hall
Free CambWifi is now live in a number of village halls across Cambridgeshire supporting community activities, helping people keep in touch, and improving rural connectivity.
The Connecting Cambridgeshire digital connectivity programme, led by Cambridgeshire County Council, is rolling out public access Wifi to 36 village halls* in rural areas with a Government grant to support health and well-being.
The grant funding covers installation of a broadband connection and wireless access points, providing secure and filtered Wifi access to the internet, via the existing free CambWifi network.
Many village halls have been closed due to Covid-19, but improved connectivity is supporting the re-opening of a range of community activities using the free Wifi, for example, to take contactless card payments and register users' contact details for 'track and trace'.
The free Wifi is also being used to support participation in Parish Council meetings via Zoom, playgroups and childcare activities, virtual community quiz nights and online challenges for young people.
Councillor Steve Count, Chair of Cambridgeshire County Council's General Purposes Committee, said: "Digital connectivity is vital to support healthy, thriving communities, and village halls play an important role in keeping everyone connected, helping to combat loneliness and supporting the local economy."
"I am delighted that the Connecting Cambridgeshire has been able to make good use of the limited grant funding available to cover the installation and running costs for public access Wifi for so many village halls in rural areas where connectivity can be challenging."
The rollout follows a county-wide survey last year by the charity Cambridgeshire ACRE to assess demand for public access Wifi to support community or health-related activities. The survey results, together with public health criteria and technical costings, was used to identify the most eligible communities that could be funded within a limited budget.
Kirsten Bennett, Chief Executive of the charity Cambridgeshire ACRE, said: "Rural village halls are at the heart of their communities. Our survey showed that many larger, urban halls already have free Wifi available, so this has been a great opportunity for smaller, rural halls with limited budgets to get connected and to see the benefits it can bring for local people."
Read about Doddington Village Hall, in Fenland, that has been able to re-open safely with the extra benefit of free CambWifi for users.
CambWifi is already providing free public access Wifi to over 150 public buildings and open spaces across Cambridgeshire to improve digital connectivity for communities and businesses. The secure network is free and simple to join.
Visit our dedicated CambWifi page to find a map and list of CambWifi sites across the county, together with a Short Guide to Broadband and Wifi in Village Halls and Community Buildings for venues looking to install their own Wifi.
As part of Get Online Week (19-25 October) Connecting Cambridgeshire is working with Cambridgeshire Libraries and Cambridgeshire Skills to signpost people to help available across the county, as part of a national campaign by the Good Things Foundation.  Find useful links to help you Get Online on our Keeping Everyone Connected pages.
*Village halls with free CambWifi will include: Alconbury Memorial Hall, Aldreth Community Association, Arrington Assembly Rooms and Institute,  Balsham Village Hall (Church Institute), Brinkley Memorial Hall, Benwick Village Hall,  Burrough Green Reading Room, Bythorn Village Hall, Catworth Village Hall,  Cheveley Community Room, Chippenham Village Hall, Christchurch Community Centre, Doddington Village Hall, Highgate Hall – Elton, Great Staughton Village Hall, Great Stukeley Village Hall,  Helpston & Etton Community Association,Ickleton Village Hall, Landbeach Village Hall, Little Thetford Village Hall, Littleport Village Hall,  Prickwillow Village Hall, Maxey Community Association, Meldreth Village Hall, Newton Village Hall, Old Weston Village Hall, Quy Village Hall, Shepreth Village Hall, Stilton Pavilion, Tydd St Giles Community Centre, West Wickham Village Hall, Whaddon Village Hall, Coates Public Hall in Whittlesey, Woodhurst Village Hall, Wicken (Mission) Village Hall, and Yelling Village Hall.
Related Posts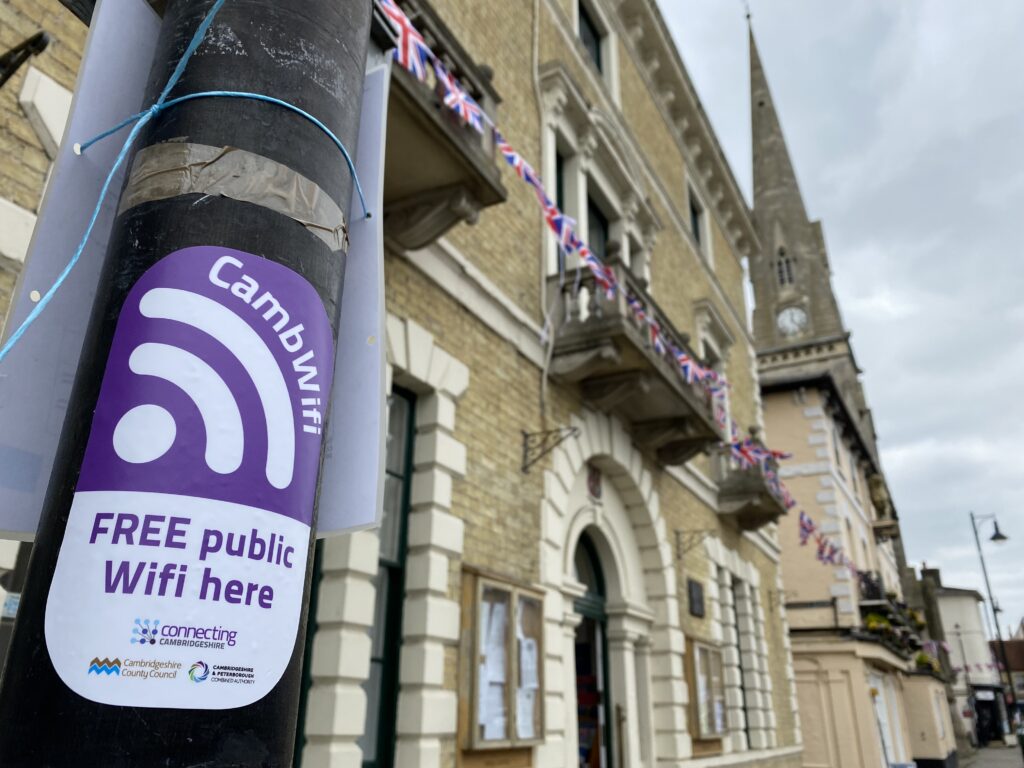 Get Connected: Free Wifi zones marked with new CambWifi stickers