Access all areas: Mayor's trailblazing summit to bring better mobile phone coverage
Mayor James Palmer recently convened a trailblazing summit bringing Mobile UK and the four Mobile Network Operators (EE, O2, Three, and Vodafone) together with business leaders and local councillors to achieve progress by collaborative action.
In a major first for Cambridgeshire & Peterborough, the Mayor brought together the big four mobile phone networks to find ways to improve mobile connectivity in some of the areas worst rural and town-centre 'notspots'. The Combined Authority is leading the way with this collaborative initiative to solving the problem of poor coverage.
The high-level meeting discussed how local councils and planners can work with the mobile industry and Government to find solutions to fill the mobile connectivity gaps.
The Combined Authority is tackling poor mobile coverage as part of its Digital Connectivity Strategy, being delivered through the Connecting Cambridgeshire programme, led by Cambridgeshire County Council.
A 'Top 20' list* of locations across Cambridgeshire & Peterborough, where better mobile coverage from all four networks would benefit the economy and communities, has been identified by comparing detailed local surveys and the latest Ofcom data.
The list of partial 'notspots' has been shared with mobile network operators to exemplify the range of mobile connectivity issues affecting communities, road and rail routes, market towns and business/research sites across the area.
The meeting also discussed opportunities to share masts and data to improve coverage and capacity through investment in the new Shared Rural Network (SRN), which was announced by the Government in October and is due to launch in 2020.
Mayor James Palmer said: "Digital connectivity is vital to our way of life and to our businesses. Good mobile coverage isn't a luxury, it's an everyday necessity and people should be able to connect whether they're in rural Ramsey Forty Foot or in our city centres.
"We want Cambridgeshire & Peterborough to be at the forefront of the rollout. That's why I've brought together these key players. We can now make real progress by working with mobile operators, using the best available data to focus on priority locations, and leading the way with shared rural networks."
Mobile networks operators welcomed the opportunity to work with the Connecting Cambridgeshire programme to find solutions, using its Enabling Digital Delivery (EDD) service to overcome planning and regulatory barriers to extending their networks.
Hamish MacLeod, Director at Mobile UK, the trade body for all four mobile operators said: "The Shared Rural Network is an unprecedented proposal from all four operators which will significantly extend mobile coverage across the whole of the UK. We welcome the clear message of collaboration to work together with Connecting Cambridgeshire and industry to achieve this goal and enhance connectivity and coverage."
Businesses from a range of sectors across the area were also represented and offered their support for the initiative. Juan Antonio Martinez Leon, Software Development Manager at G's Fresh Ltd, said: "Enabling 4G mobile connectivity is like putting a road in for agri-tech companies in Cambridgeshire. We are keen to support this initiative which will bring benefits for businesses and our employees."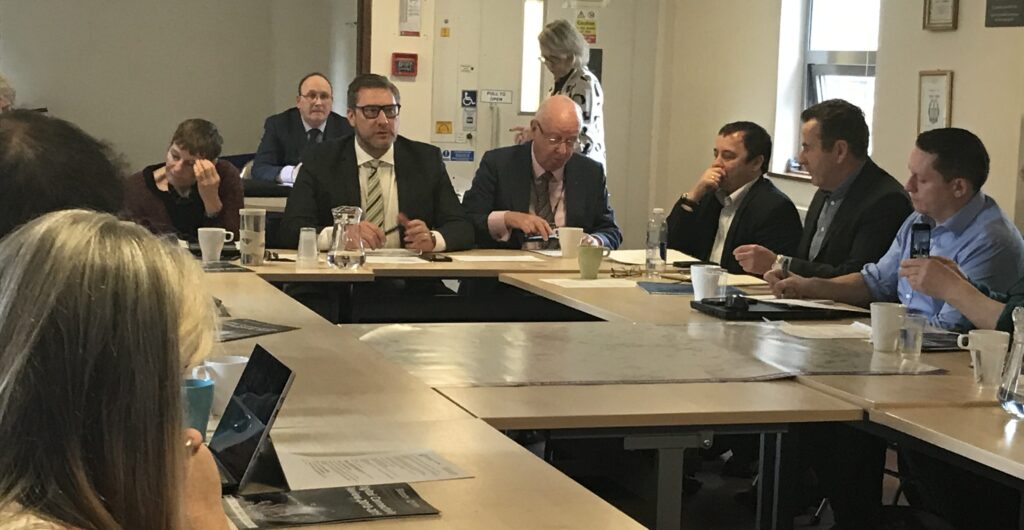 'Top 20' priority locations for mobile coverage improvements in Cambridgeshire & Peterborough
*The 'Top 20' list of priority locations for mobile coverage improvements in Cambridgeshire & Peterborough (below) was compiled by cross referencing survey data commissioned by Cambridgeshire County Council with data from the Ofcom Connected Nations report. This list is representative of the range of mobile coverage issues affecting the area and is not in order of priority. Other areas where mobile coverage can be improved will be considered as part of the forthcoming Shared Rural Network programme:
Whittlesey
Waresley & Gamlingay
St Ives Town Centre
Soham Town Centre
Ramsey & roads incl. B1093 to Upton
Parsons Drove & surrounding roads.
Old Weston & surrounding roads
March – Station
Manea & roads near B1093
Littleport Town Centre & Station
Kirtling & surrounding roads
Hinxton – Wellcome Genome Campus
Hardwick & roads near Madingley, Dry Drayton & Girton
Ely Cathedral & City Centre
Chatteris
Cambridge Station
Bartlow – roads and area near Bartlow, Horseheath, West Wickham, Balsham
Barnack – roads and surrounding area
Babraham – roads and villages near A11/ A505
Alconbury Weald – new homes and Enterprise Zone
Related Posts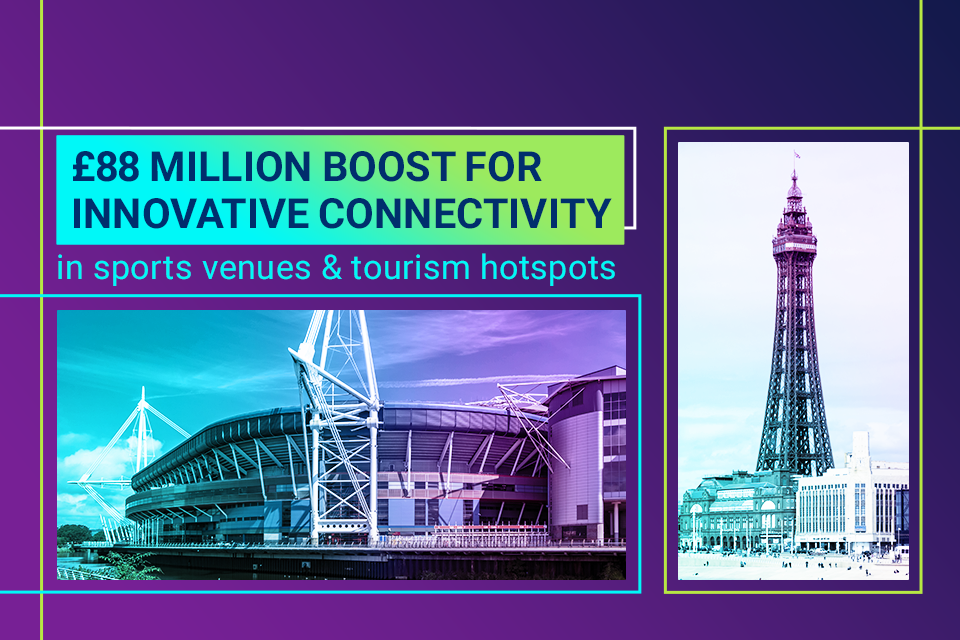 Cambridgeshire set to benefit from over £9 million of investment to trial innovative 5G technologies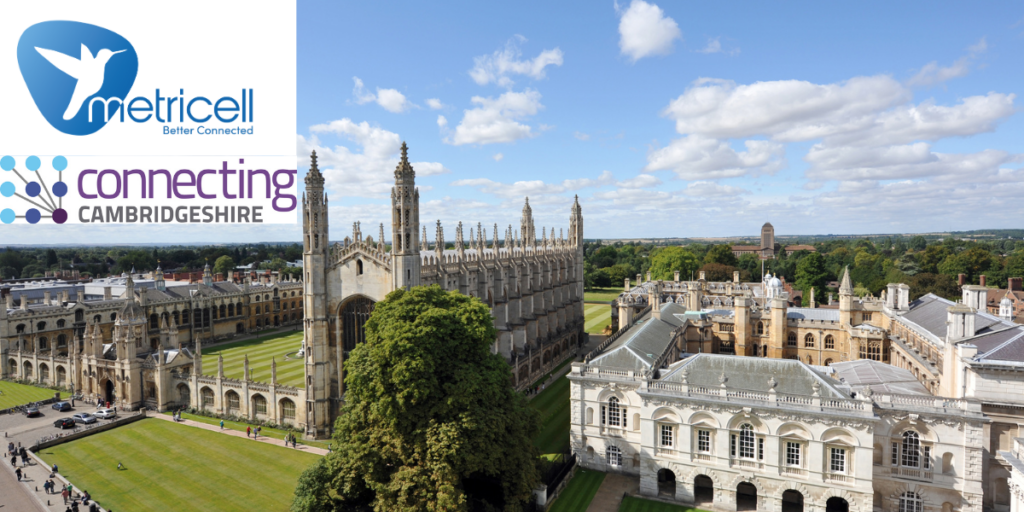 Metricell commissioned to conduct benchmarking project to assess wireless mobile network coverage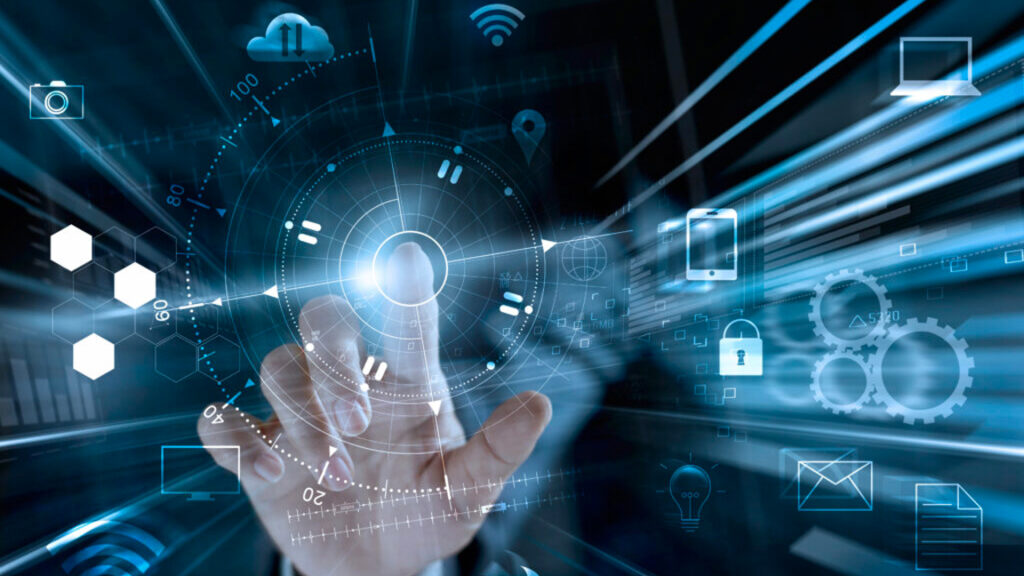 New digital connectivity strategy for all will put Cambridgeshire & Peterborough at the leading edge