Cambridgeshire plays leading role in Britain achieving 95 per cent superfast broadband target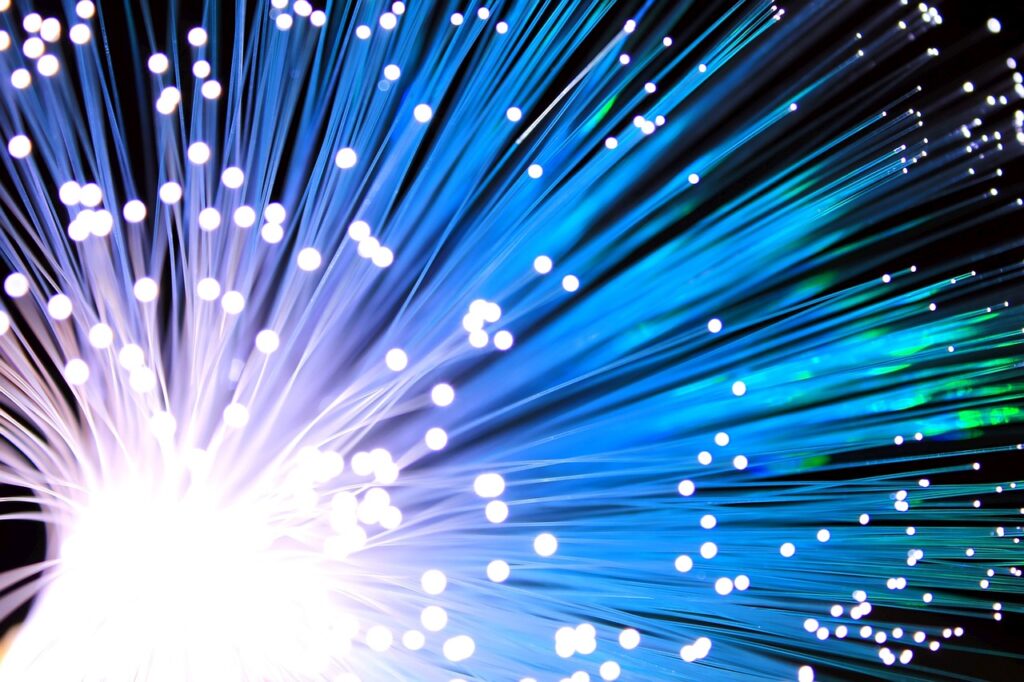 Cambridgeshire was praised today for playing a leading role in Great Britain achieving the target of 95 per cent superfast broadband coverage.
The county has already exceeded the national average with over 96 per cent of households and businesses now having access to superfast speeds of 24Mbps and above – and the numbers are continuing to grow, with some of the highest take-up in the country at over 50%.
Kiran Ingram, programme director in the East of England for Openreach, which employs more than 3,000 engineers and other workers in the region, said: "This is a great day for both the country and for Cambridgeshire. For a number of years, Cambridgeshire has led the way with the roll-out of this exciting technology, which is providing a major boost for the economy.
"We have some of the highest superfast coverage figures of any county, which is a tribute to the hard work of Cambridgeshire engineers and the success of the Connecting Cambridgeshire programme. The multi million pound scheme has been one of the largest and most complex engineering projects in the county over recent years and it's a great example of the public and private sectors working effectively together.
"We have managed to bring new services to areas which fall outside the private sector's commercial programme and we're determined to go further. Openreach is continuing to work with its public sector partners, including Cambridgeshire County Council, to get faster broadband to even more locations."
Welcoming the milestone, Cllr Steve Count, Leader of Cambridgeshire County Council, said:
"I am proud that Cambridgeshire and Peterborough are ahead of the rest having already surpassed 96% superfast broadband and enjoying some of the highest take up of fibre in the country at over 50% demonstrating the huge demand and necessity for faster connectivity in this area. Strong partnerships are key to the success of our Connecting Cambridgeshire programme, which is now aiming to reach over 99% of homes and businesses with superfast broadband, by the end of 2020. It's increasingly challenging and complex as we get to harder to reach areas, but we're determined to get there – to ensure that our rural businesses and communities don't get left behind."
Barry Johnson who lives in the rural village of Arrington spoke of the difference the fibre broadband upgrade had made to him and his family. He said: "When considering just how remote our house is, it seemed unbelievable that we would ever be able to get superfast broadband, let alone ultrafast broadband. However, following the great collaboration between Connecting Cambridgeshire and Openreach, I'm delighted that I've now got a connection that has gone from being a joke to an envy amongst my friends and colleagues. Our speeds literally went from 3.5Mbps to 300Mbps in the same day as our Fibre to the Premise (FTTP) connection was commissioned and the whole experience has been incredible. Given our working from home and IT professions, we're extremely grateful to Openreach as an organisation for enabling this life changing connection, but also the individual engineers who made this happen. They represented a fantastic balance of professionalism whilst still being jovial and personable. I look forward to seeing the Internet Service Providers catching their products up to meet the FTTP infrastructure that Openreach are rolling out."
Nationally, Openreach chief executive Clive Selley today recognised the "huge contribution" of more than 9,300 Openreach people across the UK following a Government announcement that 95 per cent of the country can now order superfast broadband speeds of at least 24 Megabits per second (Mbps). Openreach has rolled out more than 35 million kilometres of fibre optic cables in an initiative taking more than 145 million man hours.
The Department for Digital, Culture, Media and Sport revealed today that it had reached its national target of making superfast broadband available to 95 per cent of the country. This means the vast majority of Britain's homes and businesses can now order services capable of streaming their favourite Netflix or iPlayer shows, playing online games, responding to emails and surfing the web – all simultaneously, on multiple devices and without interruption.
As the UK's largest digital infrastructure provider, Openreach now offers wholesale fibre broadband services to more than 27.1 million British homes and businesses, making up the lion's share of the total national footprint, with the firm having invested more than £11 billion over the last decade to upgrade and expand its network nationwide.
Openreach engineers are still working hard to address the remaining not-spots in partnership with government, local authorities and communities, and to deliver the next generation of ultrafast broadband technologies across the country. The business is currently consulting with its wholesale customers on how to achieve its ambition of making ultrafast (100Mbps+) Fibre-to-the-Premises (FTTP) technology available to 10 million premises by the mid-2020s, and it will be publishing an update on this process in the near future.
Clive Selley, said: "Everyone at Openreach is determined to deliver decent broadband speeds to every home and business in Britain. That is our mission, and we won't be happy until every property from Land's End to John O'Groats has access to decent speeds. But today represents an important milestone in this mission, and it's important for me to recognise the huge contribution of our engineers and planners in what has been a titanic and complex engineering project.
"More than 27 million homes have been upgraded since 2009, and the UK now enjoys faster speeds, and broader coverage than all of the major EU economies. I'm proud that Openreach people have played the leading role in one of Britain's great, unsung engineering achievements."
He added that Openreach wanted to "get on with the job of delivering better broadband to everybody in Britain" and to build "a future-proof, large-scale full fibre network that will reinforce Britain's position as a leading digital economy in the world".
Related Posts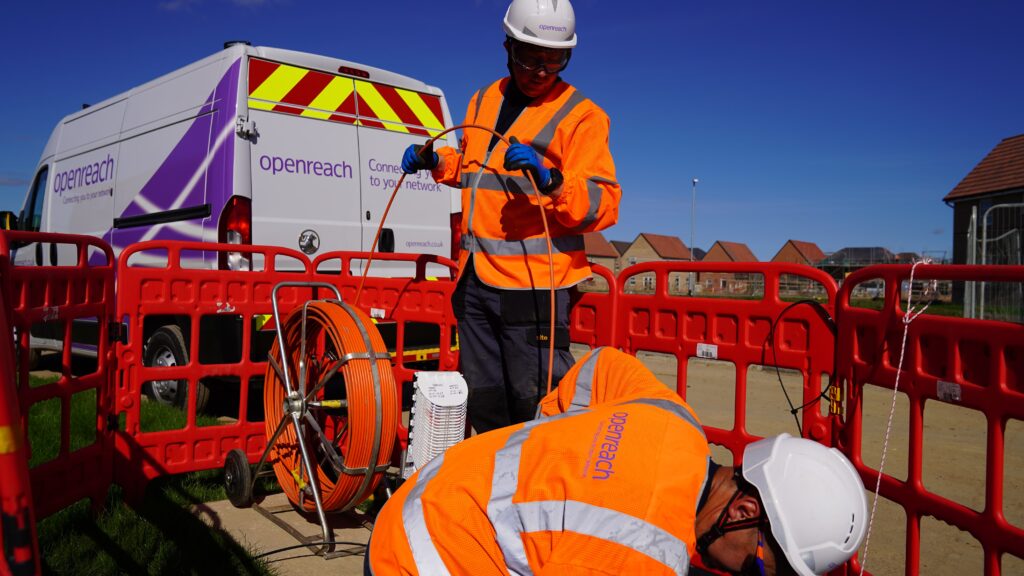 Thousands across St Ives and St Neots missing out on faster broadband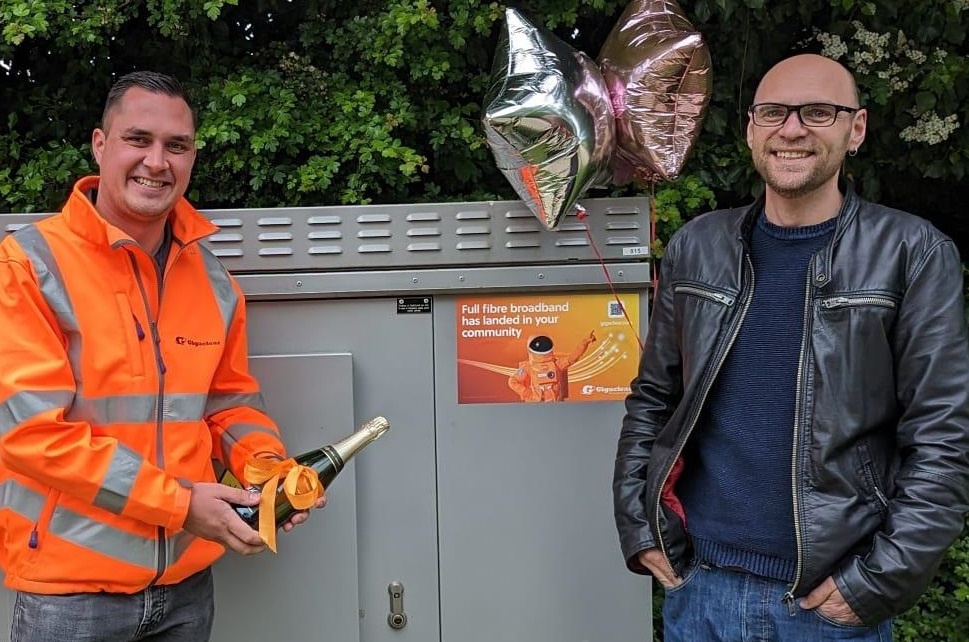 Gigaclear brings high-speed broadband to Stilton and "Life's just got a lot easier" – declares resident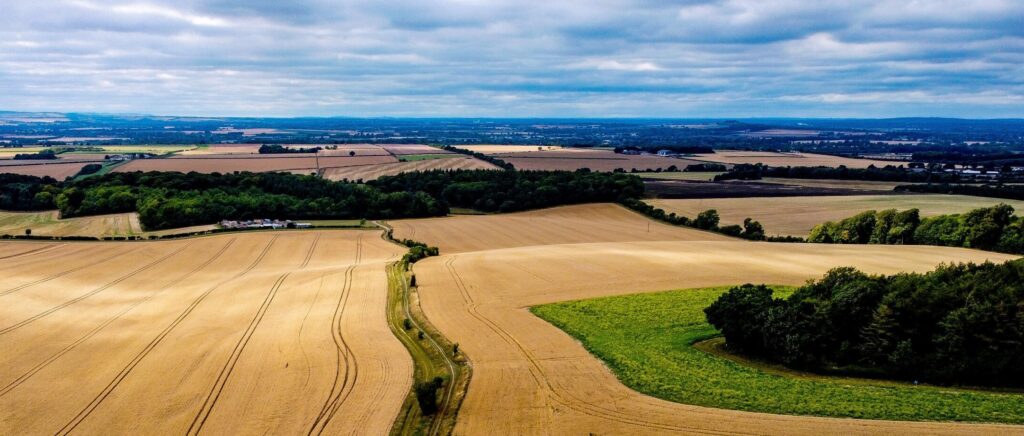 £122m plan set to bring lightning-fast broadband to 45,000 rural homes and businesses in Cambridgeshire