St Neots has an exciting opportunity to become one of the UK's first 'smart' market towns and lead the way for other market towns in Cambridgeshire.
Our St Neots Smart Places Initiative is exploring 'smart' solutions to help to tackle some of the key issues the town faces, in areas such as transport, environment, connectivity and information.
We're aiming to help to address some of the challenges identified in the St Neots Master Plan and the Neighbourhood Plan by working in collaboration with local authorities, town councils and community groups.
We've been working with local people to discover how data, emerging technology and digital connectivity can be used to support the continuing growth of this busy town.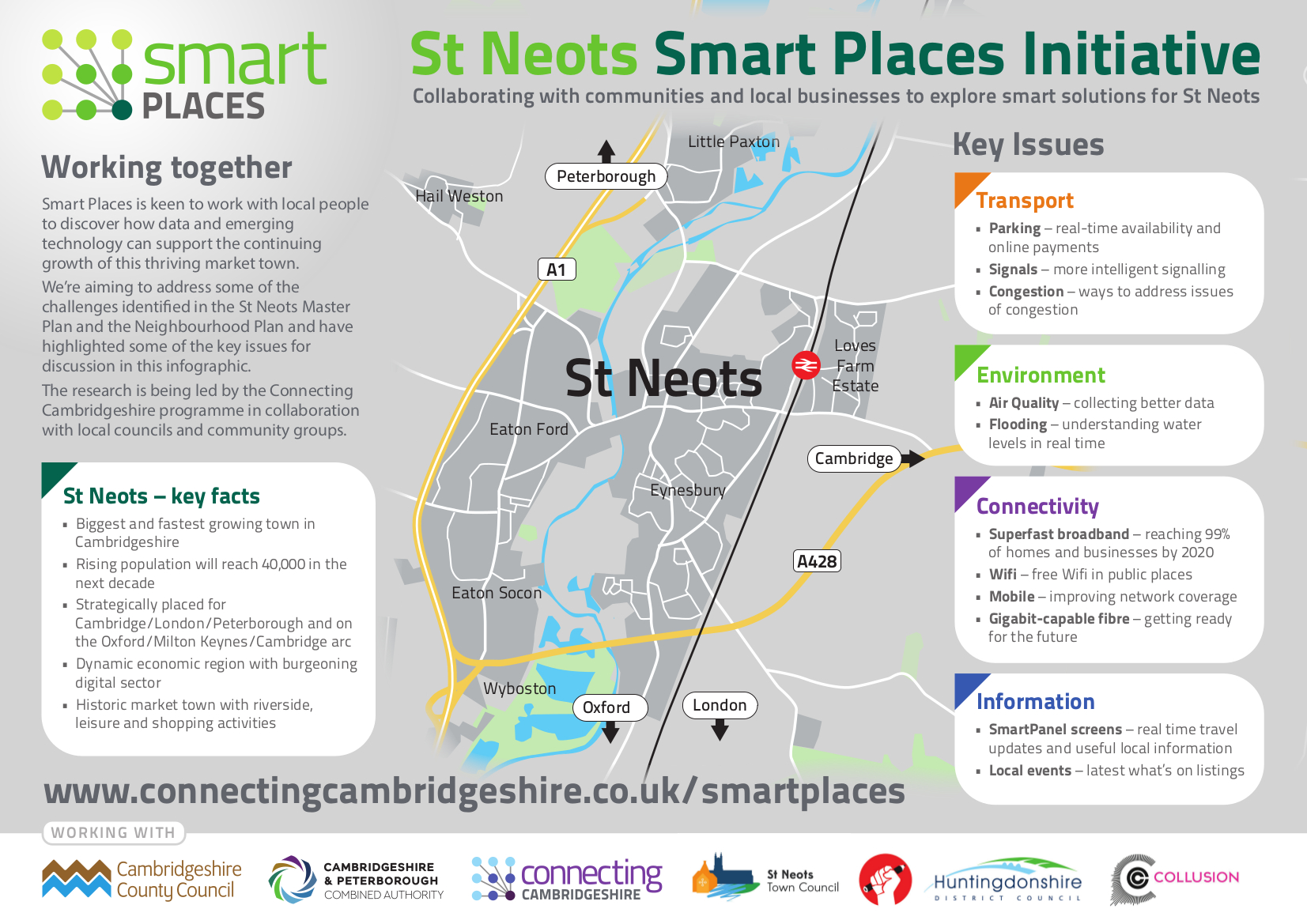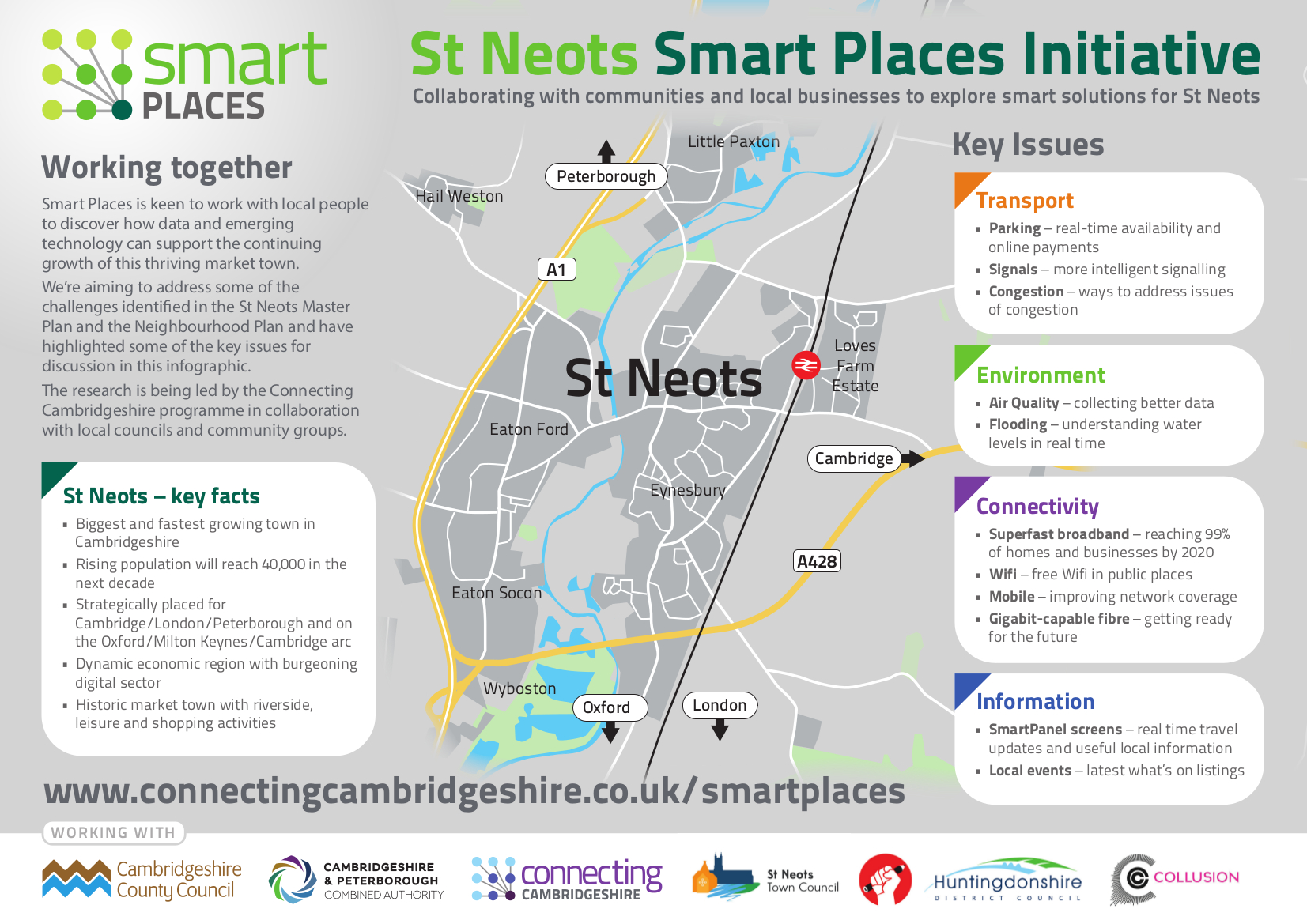 How have the people of St Neots been involved?
We wanted to hear from the people who know St Neots well and had ideas and suggestions to help us to find smart solutions to help to tackle some of the key issues in the town.
There was a range of ways for residents to get involved, which involved a series of engagement events and an interactive map for people to give feedback on – whether they used digital technology or not.
We had a great response to our first Smart St Neots Meetup on Saturday 10 November 2018 and were delighted with the number of people who came to the Future Takeover event in January 2019 – both held at the Art & Soul Café in St Neots. More than 150 people came along with lots of suggestions for using data and technology to improve the town.
Go to the interactive map to see the comments (please note the map consultation has now concluded, so you will no longer be able to add further comments).
Read our latest news release here.
If you'd like to get in touch with us to find out more:
Email us: smart.places@cambridgeshire.gov.uk
Chat: Twitter @ConnectingCambs or @SmartCamb; LinkedIn
The Future Takeover event (video below) was supported by Collusion, The Neotists, Arts Council England and the Cambridgeshire & Peterborough Combined Authority. It was held to support the ambitions outlined in the Local Plan and Masterplan for St Neots and seeks to identify ambitious new thinking in the delivery of a creative place where people want to live, work and play, both now and 20-30 years in the future.