New CityFibre contract awarded as part of £20m digital investment in Cambridge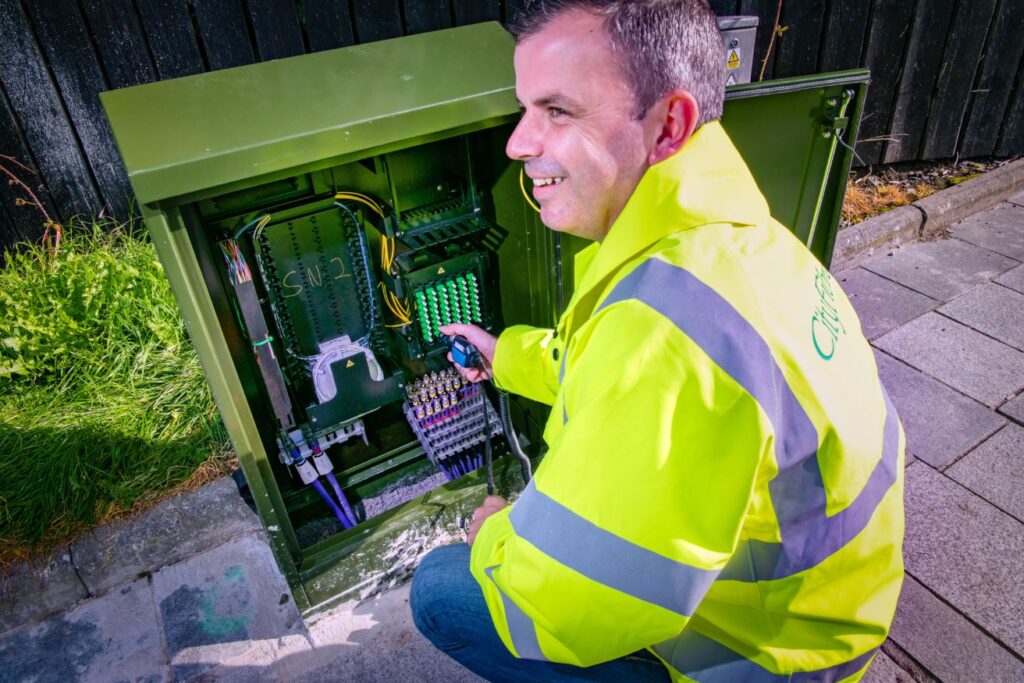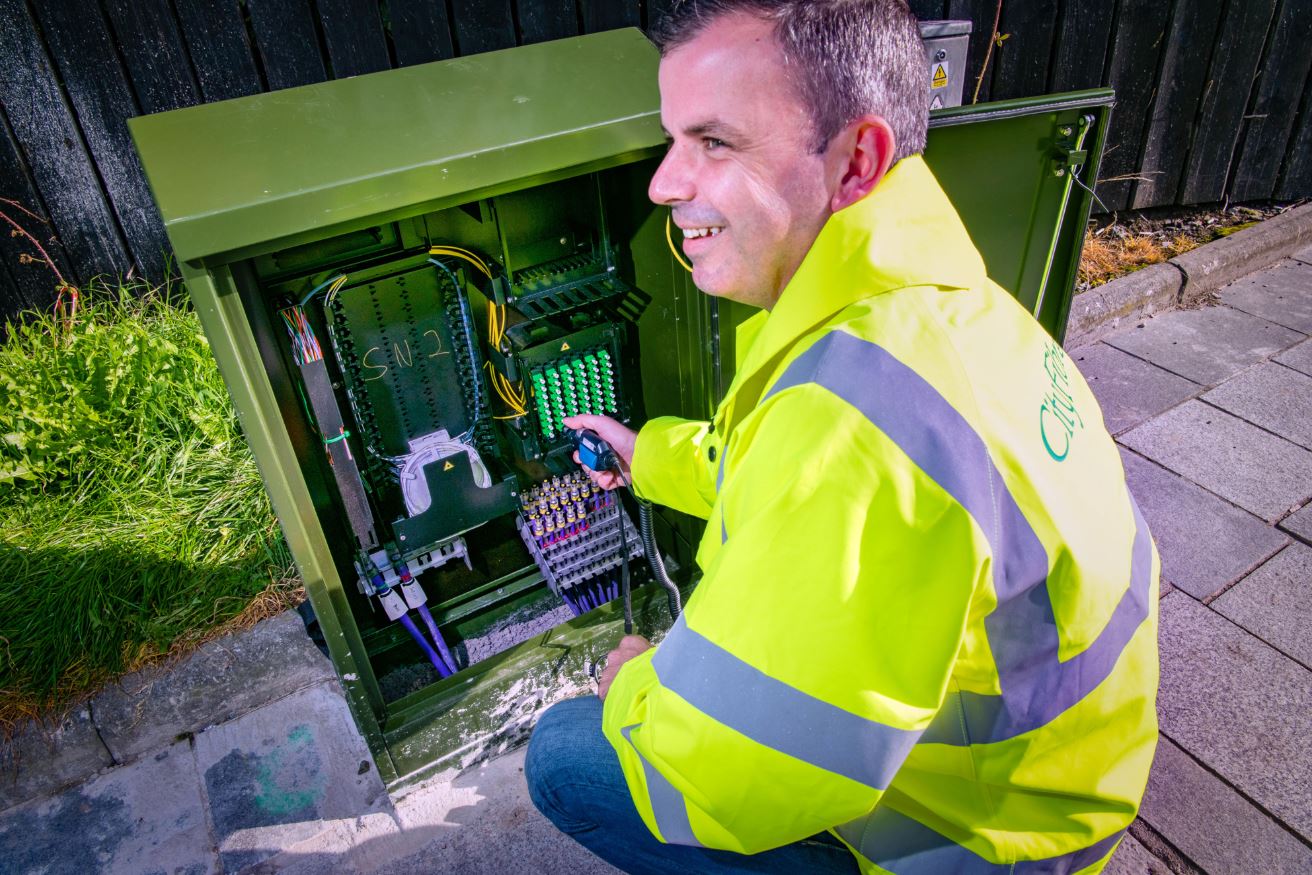 CityFibre, the UK's third national digital infrastructure platform, has awarded Lite Access Technologies a city-wide build contract in Cambridge. The project is part of CityFibre's £4bn Gigabit City Investment Programme, targeting full fibre rollout to up to eight million premises across the UK.
Connecting Cambridgeshire's Enabling Digital Delivery (EDD) service is working with CityFibre to support the fibre rollout by liaising with Cambridge City Council planners together with Cambridgeshire County Council's Streetworks and Highways teams.
Construction work on Cambridge's next generation full fibre network began over a year ago and is due to be completed by 2021. The project will bring almost all residents and businesses in the city within reach of the future-proof network and gigabit-speed broadband services.
Work is currently underway in Chesterton, Arbury and Petersfield, where residents have been kept informed through digital adverts and leaflets.
As key workers, CityFibre has been asked by the UK Government to continue to expand the nation's digital capacity. All contractors are being urged to follow the social distancing protocols as outlined by Public Health England to ensure their safety, and that of the general public.
CityFibre's £4bn Gigabit City Investment Programme targets the rollout of wholesale full fibre infrastructure to up to eight million homes and businesses across more than 60 towns and cities. CityFibre has network construction underway in 21 cities and towns with Gigabit-speed services already live in 14 cities. At its peak, the project will create up to 7,000 new construction jobs.
James Thomas, Director of Supply Chain at CityFibre, said: "We have been working with Lite Access Technologies on similar projects in Lowestoft and Bury St Edmunds over the last few months and are now pleased to be welcoming them into Cambridge to help with the roll-out of the city's new future-proof full fibre infrastructure.
"Modern build techniques will ensure the network is delivered quickly, with Cambridge City Council and local communities fully consulted to manage disruption and ensure a fast and successful roll-out.  Residents are being kept informed through digital advertisements and mailings ahead of works commencing in their streets."
Related Posts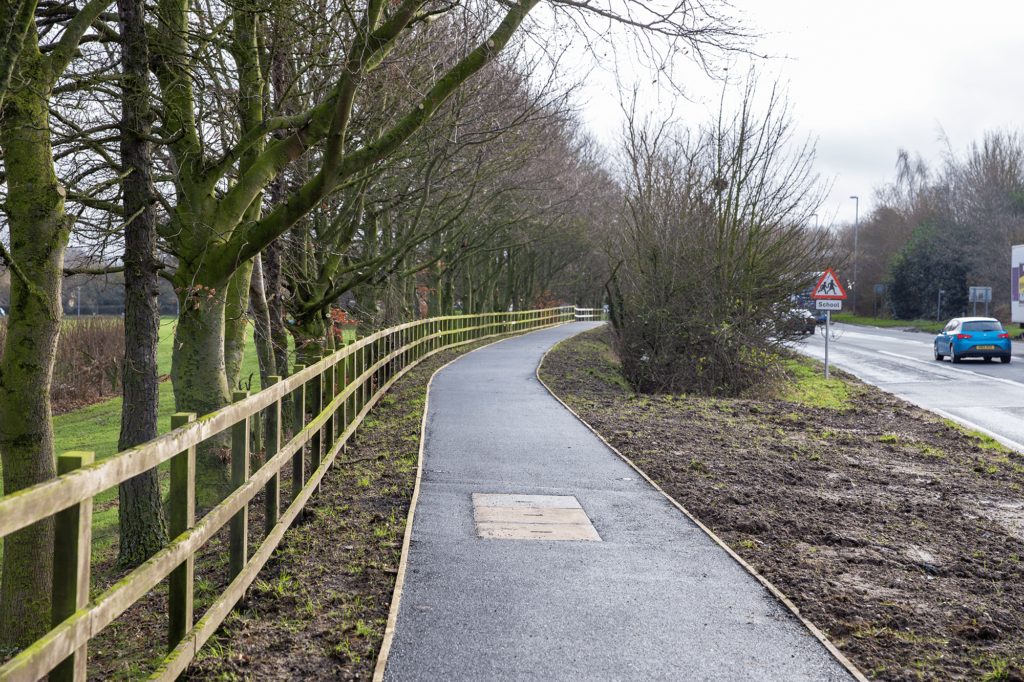 Fibre ducting helps to bring faster internet access for Cambridgeshire communities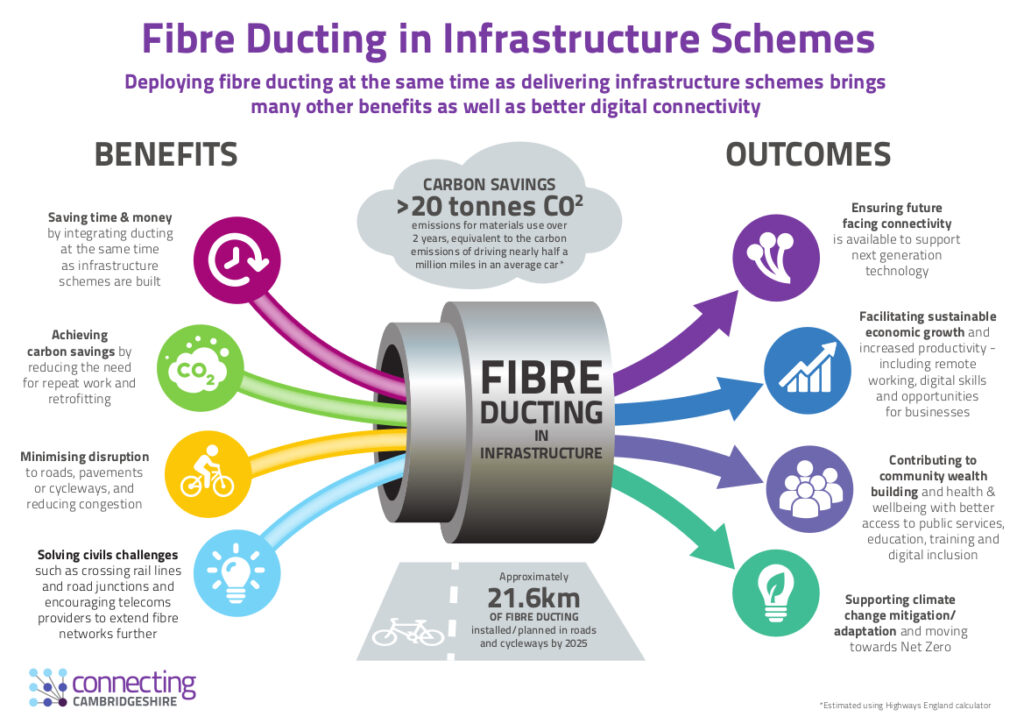 Speeding up digital delivery and saving carbon in Cambridgeshire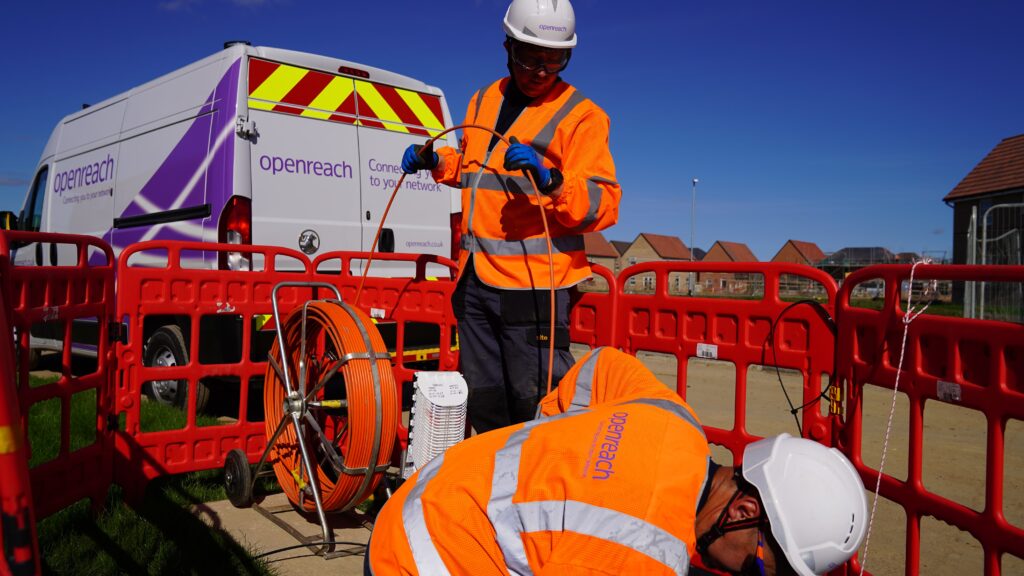 Thousands across St Ives and St Neots missing out on faster broadband